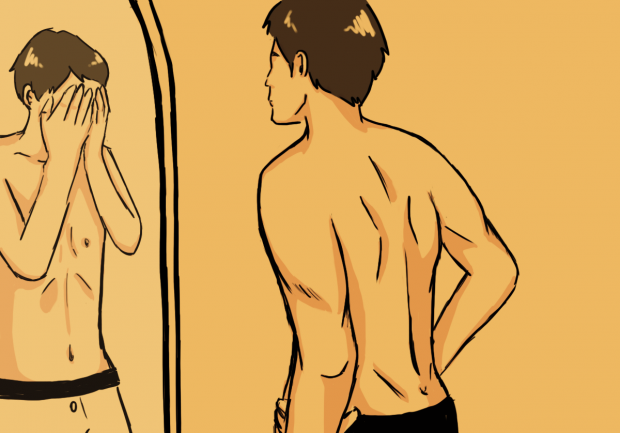 Whenever you see a dude who goes to the gym—the kind that has a gym bag slung over the shoulder, guns bared, drenched in sweat—I'm sure there are a set of assumptions that immediately jump to your head.
I bet you think he's vain, I bet you think he's shallow, I bet you think all he cares about in life is the definition of his muscles and the percentage of his body fat.
Have you ever thought, though, that maybe sometimes there's more to a gym rat than that?
I'd like to confess that I am a gym rat. Or at least, I try to be one whenever I manage to get enough time off from my adult life to go to the gym. But being fit is a thing for me. An important thing, even. I don't want to brag or anything by describing how I look like or telling you what I have, but I will say that it's nice to be able to move the way some people can't, or lift things that are heavier than some people can't lift, or not look like the ordinary person. Especially that last one. I scoff at the thought that people are cool with settling for the average look.
But that's a problem.
Beyond refusing to settle for looking ordinary, I've got a problem with myself, and it's called body dysmorphic disorder or dysmorphia  for short. Basically, it's when you're not satisfied with the way your body looks even though technically, nothing's wrong with it.
But everyone's got some sort of problem with how they look, right? Nobody's perfect, unless you're one of the gifted few genetic freaks that need relatively little effort to look like a demigod. With dysmorphia, you either imagine what's wrong with you, or you blow it out of proportion.
In my case, even though I'd like to think whatever case I have is not as bad as those who are actually getting derailed by dysmorphia, it's an obsession with getting a six-pack and looking super-lean. It's not even a requirement for any sort of attention, as my girlfriend is admittedly totally okay with me not having washboard abs. If you've ever heard of the term "spornosexual," it's that—the ridiculously athletic look that one will naturally get if he spends an ungodly amount of his time playing sports. Pretty much common among athletes.
And if you're not actually a professional athlete, this is really tough to achieve. I read an article about an ordinary guy who set out to get the sporno look as a little experiment, and it involved drastically changing his lifestyle, and not in a good way. He had to eat certain amounts of food at exact times, and it ended up making him feel terrible. I try to do the same, trying to reduce my body fat the best way I know how and the best way I can, given my circumstances.
I'm not a professional athlete, so I'm trying out this daily fast that a friend recommended to me, because he'd read that that's exactly what Hugh Jackman did to look the way he does in the latest X-Men movie. It involves not eating until around noon. My girlfriend worries about me because I've got a history of gastrointestinal trouble, and skipping meals is the quickest way to a stomach ulcer. It's dangerous—I know it is—but I still do it. I guilt-trip myself whenever I see my slightly-protruding gut, which objectively isn't that bad. And who does that, really, when there are bigger things in life to worry about?
So what to do? Lately I've managed to get it a bit under control by constantly reminding myself that in the bigger picture, it isn't that bad. I'm still in shape—or I'd like to think I am. If this condition isn't so bad that I'm not severely deluded by it yet, I'm have to actively remind myself that things aren't as bad as they seem.But the next time you see a dude brag about going hard at the gym, or judge him for looking out-of-this-world jacked, take a second to think. He might be dealing with something you're not seeing.