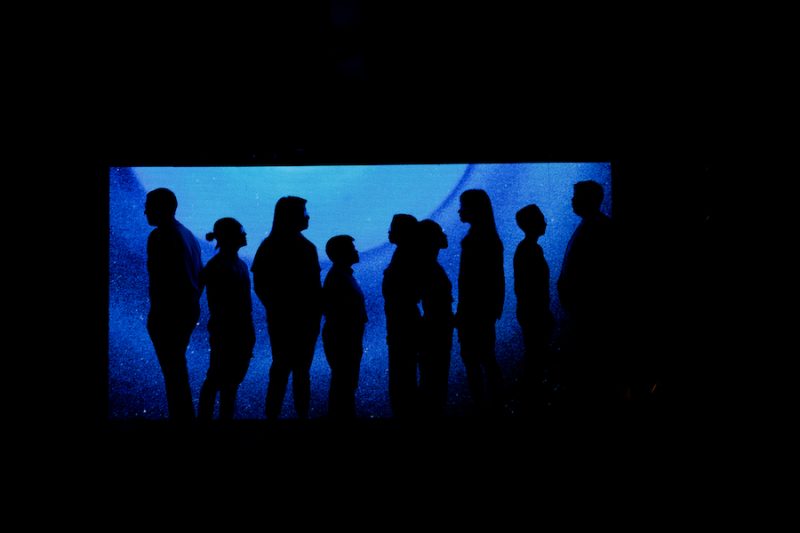 Ben&Ben has just released a new single today, "Di Ka Sayang," which, if you've followed the band for a while, has a different sound from their previous songs. It makes use of "tribal beats and esoteric details that evolve into a soaring, pop-rock production," a clear departure from the folk-pop music they're known for.
"Our goal from the start is to create a vibe and sound like no other song of ours before: one that would immerse the listener into the message of the song, and into a mood that we wanted the message to be experienced in," says keyboardist Patricia Lasaten about the single. 
Lyrically, the song also explores new themes for the band, being an inspiring and empowering anthem about embracing one's individuality without prejudice.  Notes the group's press release: "[The song] confronts life's everyday challenges with light and motivation. But instead of perpetuating the erasure of our collective struggles, [it] encourages listeners to get out of the rut and be in charge of their own decision matters, no matter the costs." 
The same press release says that Paolo Benjamin took inspiration for the single from a conversation with his brother, co-vocalist and guitarist Miguel Benjamin, during one of their out of town shows last year. "Migs and I were having a conversation on our career choices and how hard it was to fight for who we really are, and what we want to do in life, amidst societal and family expectations," Paolo explains. "A year later, we decided to release [the song] at a time when we feel it is most timely, with everything tough going on, and with many of our dreams being crushed by the pandemic and other circumstances."
Miguel Benjamin says in a statement, "We've also been exploring new soundscapes and writing about themes other than love and heartbreak, and we've been having a lot of fun in the process. Liwanag, and everyone who listens to us, can expect more of these things to be shared with anyone who is willing to listen."
The single, released by Sony Music, is available on all streaming platforms.
Follow Preen on Facebook, Instagram, Twitter, YouTube, and Viber
Related Stories:
Let's help Ben&Ben win in this year's MTV EMAs
NVM, Ben&Ben won't be naming their fandom Lights anymore
Ben&Ben are thanking fans with weekly series 'BBTV'
K-pop stars listen to Ben&Ben, we love to see it