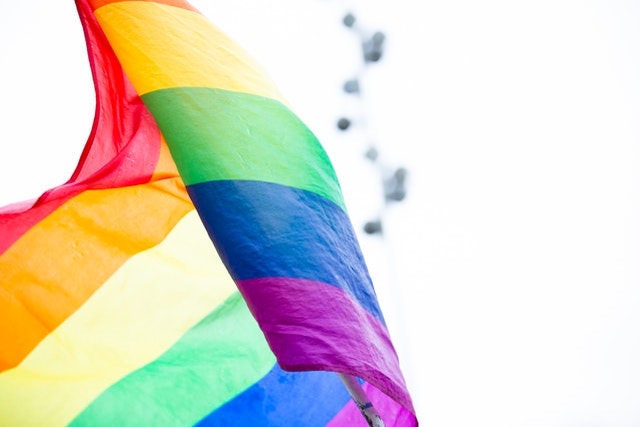 We're a step closer to having the SOGIESC-based (sexual orientation, gender identity, gender expression and sex characteristics) Anti-Discrimination Bill approved but we still have a long way to go.
On Nov. 27, a Senate panel comprised of members and ex-officio members of the Committee on Women, Children, Family Relations and Gender Equality approved the report for Senate Bill No. 1934, otherwise known as the proposed SOGIESC-based Anti-Discrimination Act.
Among those who signed the report are Senate committee chair Sen. Risa Hontiveros, Sen. Leila De Lima, Sen. Grace Poe, Sen. Nancy Binay, Sen. Imee Marcos, Sen. Ralph Recto, Sen. Migz Zubiri and Sen. Franklin Drilon. On the other hand, Sen. Cynthia Villar, Sen. Pia Cayetano, Sen. Win Gatchalian and Sen. Ronald "Bato" dela Rosa did not.
LOOK: The Senate Committee Report on SOGIE Equality Bill to be introduced to the Plenary today. Included are its signatories from the Committee on Women & Gender Equality chaired by Sen. @risahontiveros.

Let's continue ensuring their support! ?#SOGIEEqualityNow #PassADBnow pic.twitter.com/VcO4YqI7yg

— Vince ?️‍?? #VaccinesWork (@vinceliban) December 9, 2020
The bill seeks to prohibit "all forms of discrimination, marginalization, and violence [committed] on the basis of sexual orientation, gender identity, gender expression and sex characteristics." According to Hontiveros, it took over a year before it "received enough signatures to report it out on the floor." On Dec. 1, the Senate committee submitted the report to the Senate plenary. 
Hontiveros' supposed sponsorship of the bill was scheduled on Dec. 9. However, as national convenor of the Philippine Anti-Discrimination Alliance of Youth Leaders (PANTAY) Vince Liban reported in a tweet, it was removed from the agenda by Senate President Tito Sotto. 
Previously asked about his thoughts on the bill's passage, Sotto said in a statement, "Anti-discrimination on persons, pwede. Pero focused on gays, which the SOGIE bill is, and religious and academic freedom impeded plus smuggling of same-sex marriage? No chance!"
While we're certainly glad that it's trending on social media, we still have a lot of work to do before it is passed into law. The bill must first be approved in the Senate plenary. Afterward, a counterpart measure must be approved in the House. As of now, it has not hurdled the committee or plenary level although it passed in the previous Congress.
Then, the Senate and the House will have to approve a consolidated measure. Once approved or ratified, the measure will be submitted to the President for signing into law. If signed or passed into law, it will go through the required publication before it takes effect.
PANTAY also explained the legislative process in a tweet. The bill has yet to go through the House committee approval, second reading, third reading, bicameral conference, ratification in both Houses and the President signing it into law. 
Photo by Markus Spiske from Pexels
Follow Preen on Facebook, Instagram, Twitter, YouTube and Viber
Related Stories:
These statements from the SOGIE bill hearing got us rolling our eyes
No, AFP, the SOGIE bill does not grant 'special privileges'
This story about Angel Locsin educating herself on SOGIE will warm your heart
DLSU finally has an LGBTQ+ org—dare we say, a win for the gays