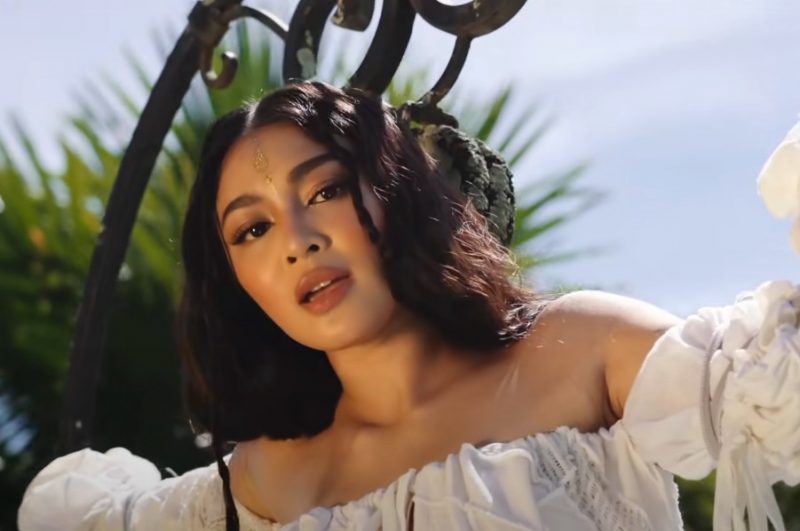 On Dec. 11, Viva Artists Agency (VAA) filed a lawsuit against Nadine Lustre before the Quezon City Regional Trial Court over the alleged "continuous violation of her contract."
The actress started her partnership with the agency when she signed a five-year contract in 2009 (which was renewed in 2014 for another 10 years and renewed again for another five years in 2015, moving its end date to June 29, 2029, according to VAA). The talent management firm claimed that Nadine's career "took off" when they cast her in the 2014 blockbuster hit "Diary ng Panget" with her former loveteam partner James Reid who also left the agency back in late 2019. 
Nadine also released a number of singles since 2009 as a solo artist and together with the former group Pop Girls under Viva's music label. VAA, thus, labeled the actress slash singer as a "multimedia princess" following the number of projects she worked on and awards she won during her time with the agency. 
In January, Nadine announced her split from the agency and that she has been "self-managed" ever since. Back then, VAA warned Nadine's camp that they would be taking legal action against the artist when the news of her departure from the agency broke out. During that time, her team said that they're welcoming "any legal action by Viva so their unconscionable, oppressive and illegal contract with Nadine (and their other artists) can be litigated in the proper forum."
"It's about time that a David strikes out a Goliath that has taken advantage of young artists in the industry for the longest time," Nadine's legal counsel Atty. Lorna Kapunan said.
Since her "departure" from VAA, Nadine bagged several endorsements and released a full-length album under Reid's label Careless Music Manila. Now that VAA pushed through with their lawsuit, Nadine's team remains unbothered and will be welcoming the complaint, standing up to the "predatory, oppressive and abusive" agency in defense of Nadine and other artists involved.
"We welcome the complaint and we are confident that the truth will come out about VAA being predatory, oppressive and abusive not only of Nadine, but its many other talents," Kapunan told ABS-CBN News on Dec. 11. "The contract is an agency contract and Nadine is the principal—and it is the right of the principal to terminate the agent when it is not performing its commitments under the agency agreement."
"We are prepared to prove VAA's material breach of the contract. We are likewise prepared to show that VAA is guilty of tortious third party interference by its threatening/pressuring third parties dealing with Nadine in good faith and scaring them with potential court cases."
"Nadine is now self-managing which she has every right to do especially during this difficult pandemic," the attorney added. "It is her prerogative to continue to earn without VAA getting an unconscionable amount in agency fees which it does not deserve. This is not Nadine's fight alone. It is for all talents/artists who are similarly situated."
Photo screengrabbed from the "Wildest Dreams" music video
Follow Preen on Facebook, Instagram, Twitter, YouTube, and Viber
Related Stories:
Nadine Lustre says you weren't the only one scammed by water kisses
ICYMI, Nadine Lustre hand-painted her #SONAgKAISA placard
Nadine Lustre calls out boomer radio-TV host for "not seeing the bigger picture"
President Nadine Lustre is selling her old clothes on Depop, FYI