If your household became a co-working space over the course of this year, I bet most of you had to help out struggling relatives who couldn't seem to figure out how to set up Zoom calls, printers, presentations—you name it. For those living with children, you may have found it hard as well to attend to restless little ones bored at home during your work hours.
If you're thinking of giving your loved ones gadgets for Christmas that'll help make their life easier, we compiled a list of gifts for people who aren't exactly the most tech-savvy. If they still need help figuring out how to use these gifts, learning the works yourself won't take up too much of your patience either.
Noise-canceling earbuds for your mom struggling to focus
From meetings coinciding with each other to random dogs barking outside, there are a lot of sounds that can disrupt anybody's workflow. If you have that one family member who keeps shushing whoever makes a sound during their work hours, the Huawei Freebuds Pro is just the present you could give. Its in-ear design cancels out noise and was built to fit comfortably no matter your ear size. This way, your mom could play ambient sounds to focus on her work or be fully attentive to her meetings without being distracted by other people or pets sharing their space. The Huawei Freebuds Pro retails for P7,999 and comes with a free entertainment gift box worth P2,099.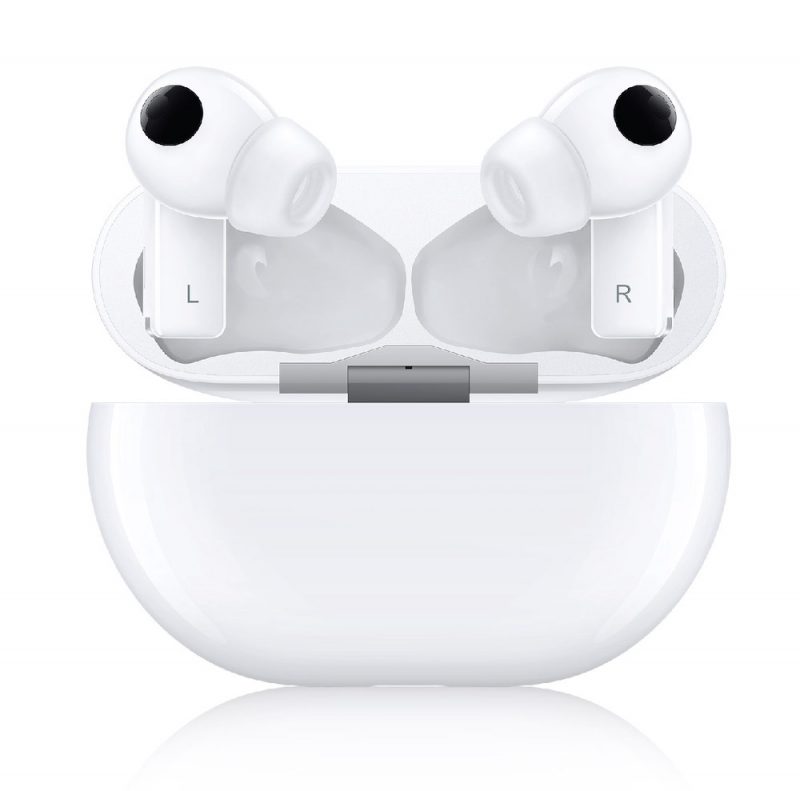 A fast-charging phone for your dad whose phone keeps running out of juice
Is it just me or do dads really stick to phones with batteries that just can't keep up anymore? It's time to give your father figures a phone that won't die on them or keep them running for their charger cables. If your dad is the type who just needs a phone that gets the job done, the Huawei Nova 7i may just tick all the boxes (and more). It not only has a long battery life, but comes with a fast-charging feature that lets you have a battery percentage of 70 percent in three minutes. It has an 8GB RAM wide enough to keep up with multiple apps and 128 GB to store everything he needs. And if you plan to introduce your dad to a hobby like mobile photography, the Nova 7i's 48MP quad AI camera and super night mode will get him right into it. The phone retails for P12,999 and comes with a P999 moon night light as a freebie.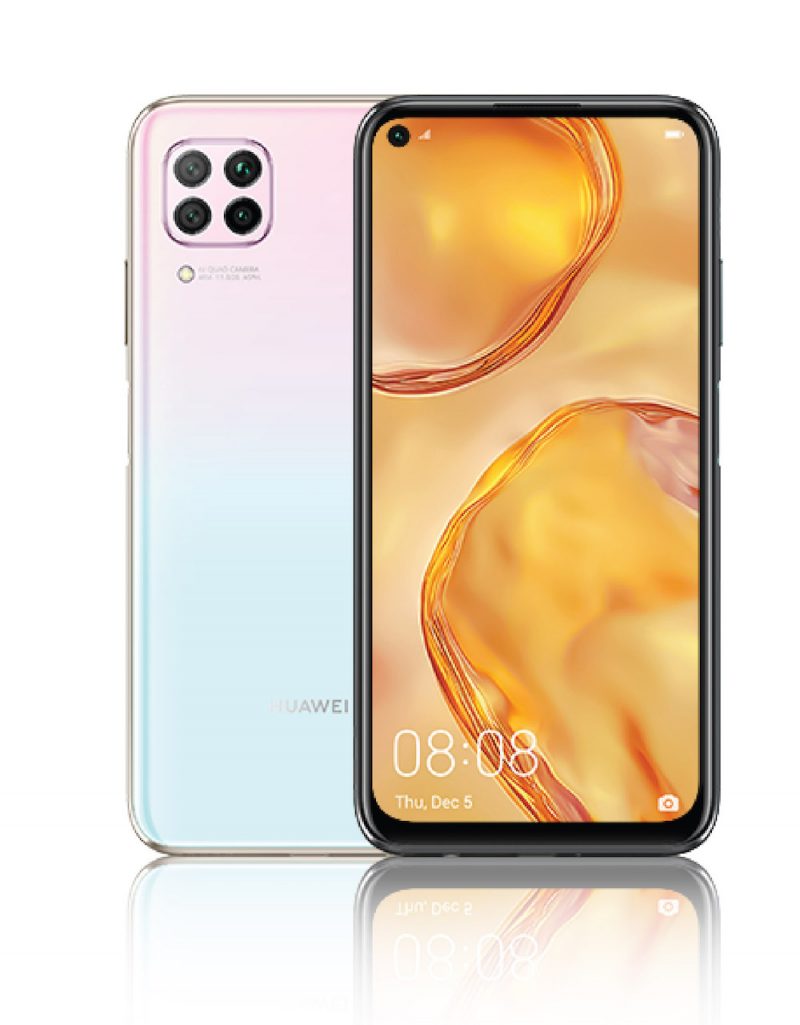 A 5G phone for your sibling getting into gaming 
I'm pretty sure you've come across the term "5G" if you've been browsing through new tech. ICYDK, it's a leveled up mobile network standard that offers a  higher performance and a more reliable connection across different outlets. For your older sibs who may have been complaining about their phones lagging in the middle of gaming sessions, it might be time for a phone upgrade. The Huawei Nova 7 SE 5G aims to deliver the highest performance for all 5G apps from gaming, to shooting high-res photos and 4K videos. Say goodbye to your sibs' gaming rage with this P17,999 phone—plus take home a Christmas premium gift box worth P2,299 for free.

A night-friendly selfie phone for your relatives with families abroad
Opposite time zones and bad lighting at home can make it a little difficult to keep in touch with loved ones in another country. For our aunts and uncles who have family members making it work abroad, a phone with a night-friendly camera could make their year. The Huawei Nova 7 5G has an extremely high-res front camera at 64 MP at the back and 32 MP at the front, and an ultra-night mode that makes selfies and video calls look clear even with dim lighting. This way, your relatives don't need to worry about the morning sun or proper lighting if they have late night catchup sessions with their family overseas. It retails for P17,999 and comes with a P2,299 Christmas premium gift box as a freebie.

A lightweight laptop for your grandparents who want to make their screens bigger
"The text is so small. Your video is too small. How do you zoom in?" We've heard these sentences far too many times, and teaching the elderly how to deal with tech might be one of the biggest challenges of the year. For doting grandchildren who still have enough patience to walk their grandparents through the ropes, a Huawei Matebook might make your life (and theirs) easier. The D14 and D15 variants' broad screens and recessed cameras make it easier for anyone to view documents, e-books, movies and their loved ones via video call. 
If you're worried about eye strain due to prolonged viewing, the Matebook D series is lightweight and comes with a built-in blue light filter. Plus, its Huawei Share and multi-screen collaboration feature allows you to project Huawei phone screens on the laptop for easier viewing and quicker file transfer. This way, your grandparents can also check their phones on a "bigger" screen; all you need to do is set it up and guide them through the process. The Huawei Matebook D14 retails for P39,990 with a free entertainment gift box worth P2,099, while the D15 retails for P37,990 with bluetooth speakers worth P1,499 as a freebie.

A childproof tablet for the young ones who need attention
It can become difficult to work in peace with children running around the house. Now, throwing in a tablet to pacify them may not sound like the best idea, but Huawei's MatePad T8 has the right features that can keep them occupied at a healthy balance. It has a "parental control" feature that lets you set alarms for them to maintain their posture, or to control screen time and keep track of the apps and videos they view. Let the MatePad take care of them while you're busy finishing up a presentation or attending meetings. The Huawei MatePad T8 retails for P5,990 and comes with a free moon night light worth P999.

Huawei Watches for your sibling who got into fitness at home
We've all heard of people starting their home workout routines in quarantine, but there are a lot of them who weren't able to stick to it—and that's completely fine. If you have a sibling who's been relying on virtual workouts and classes at home, why don't you give them the extra motivation to stay committed with a fit watch?

The Huawei Watchfit contains 96 workout modes and 12 fitness animation courses. With all these options, they're bound to find just the workout that meets their fitness goals, aside from keeping track of their health with the watch's heart rate, oxygen saturation, sleep and pressure monitors. Did we mention that it can keep up with your sib's most active routines with its 10-day battery life? The Huawei Watchfit retails for P4,999. Plus, you get to take home a P999 moon night light for free if you purchase it.

Alternatively, you can get them a Huawei Watch GT2 Pro. It's geared towards more serious outdoor sports enthusiasts—so it might be an investment that your sibling may want to take. The GT2 Pro has over a hundred workout modes, a built-in altimeter that checks air pressure and weather changes, and different monitoring sensors that checks your blood oxygen and heart rate, among other things. The GT2 Pro retails for P11,999 and comes with a free entertainment gift box worth P2,099.
If you've been looking for practical gifts worth the splurge for your loved ones, Huawei's gadgets may be your best bet for the coming year. Luckily, its Christmas promo lets you take home freebies worth at least P999, from cute moon night lights to a home entertainment system. You could either keep these for yourself or give them to someone else as a gift. Christmas is just around the corner, so cop these gadgets now while you still can, y'all.
Art by Jan Cardasto
Follow Preen on Facebook, Instagram, Twitter, YouTube and Viber
Related Stories:
A quad-camera phone is first on our 2020 wishlist
A smartwatch organized my life better than me
I beat an amateur gamer with a phone on 5G 
Online classes won't be easy—here's how to prepare for the worst