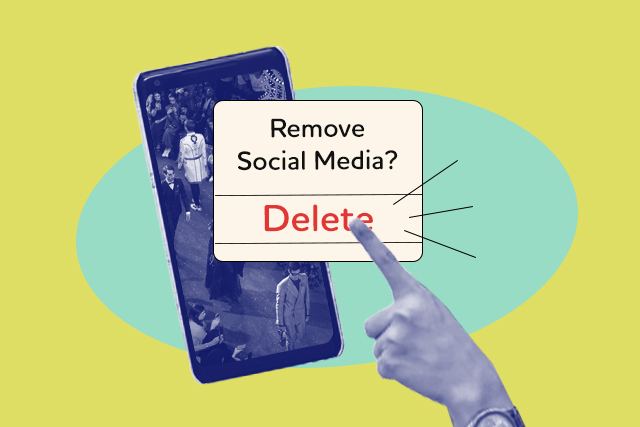 Considering last year's uptick of fashion brands maximizing their social media presence, we were shocked to see that one luxury brand went off the grid yesterday.
No, Bottega Veneta did not block you—the Italian fashion house really killed off its official accounts on Instagram, Twitter and Facebook. Could the brand be up to something, or is this a radical move against the likes of Instagram pressuring brands to reinvent themselves daily for new content and engagement?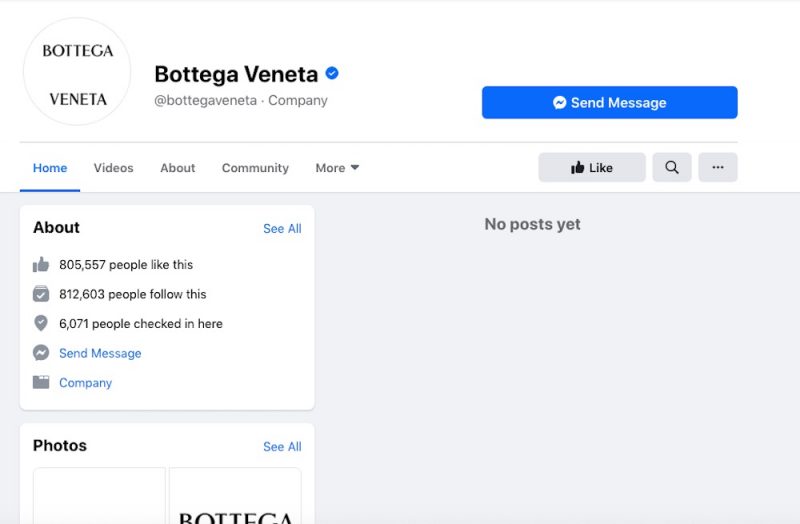 For some, the departure from the virtual world seemed intentional and not an unfortunate mishap by a social media intern. While houses like Coach and Dior have become reliant on social media to release their collections, Vogue mentioned that Bottega Veneta's creative director Daniel Lee wasn't a fan of digital fashion shows. Back in December 2020, Lee unveiled his Spring 2021 collection by sending out large canvas totes to a shortlist of influencers and industry leaders in the brand's signature green shade containing four types of content—three books documenting the collection's creative direction and a record of spoken word performances. 
With a powerful platform such as Instagram providing brands multiple marketing strategies (initially) for free, the concept of a big-name brand leaving is hard to believe. Will it be moving forward as a brand that gains attention by word of mouth? Possibly. While Bottega Veneta gained an Instagram following of 2.5 million during its 15-month stay on the internet, fans were keeping up with the brand through a fan-made account @NewBottega together with the brand's official account. If only supporters of the brand were to post about them, we'll be seeing new releases curated organically by these fashion aficionados' tastes.
The shocking move is considerably a first for the fashion industry and with the way people have been speculating on the fashion house's motive, we wouldn't be surprised if other brands would follow suit. While it remains a mystery, there is a final clue to the brand's social media disappearance—Bottega Veneta has posted a job listing for a global social media manager.
Art by Jan Cardasto
Follow Preen on Facebook, Instagram, Twitter, YouTube and Viber
Related Stories:
Shein is once again being called out for alleged unethical practices
Here's what PH Fashion Week's #BlackLivesMatter campaign got wrong
The New Mood is the anti-fast fashion RTW platform the industry needs
2020 style throwback—Preen.ph's best beauty and fashion stories