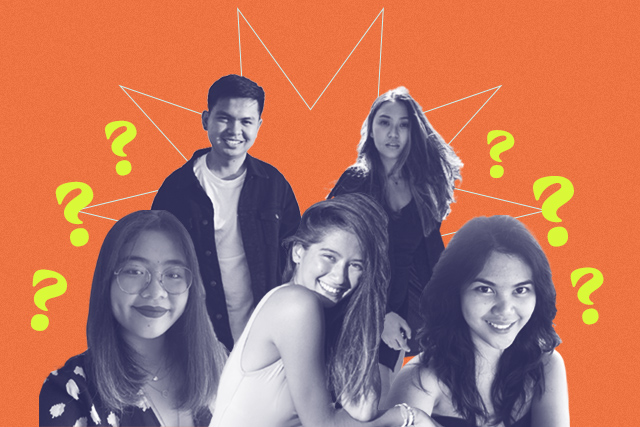 The holidays are long over but I hope you don't mind if I wish you a very "Merry Crisis and Happy New Fear!" 
A week from now, we'll be able to pass a verdict on whether or not we actually plan on sticking with our New Year resolutions (that is if you bothered to make them this year). While some people wouldn't make a big deal out of waving the white flag so early, it might not be the case for some folk in their quarter-life.
I had a chat with five millennials on whether the dreaded quarter-life crisis is just a myth, why their generation is "infantilized" and whether they still set goals for themselves. 
What has a 20-something like you been up to these past few months? Got a 2021 mantra, or will you just be winging it this year?
Andrei Yuvallos: I'm a 25-year-old content creator and the last year has just been me overthinking everything then turning my brain off on repeat. I literally used to go out every weekend, so the cabin fever is REAL. Aside from dying from lack of attention, I've been yelling at my boomer parents to stop going out and working hard for the online shopping money. My mantra for 2021 is "Live life under no illusions," 'cause I am SICK and TIRED of setting expectations that get crushed over and over again.
Mark Billante: I'm a 25-year-old marketing professional who's been in the UAE for the past five years. When I'm not in the office, I mostly spend my time in the rented apartment I share with fellow OFWs. Recently, I rediscovered my love for video games and it has helped distract me from ✨existential dread✨. For 2021, I promised myself to worry less and make more time for myself and the people I care about.
Kat Doromal: I'm a 24 and a half-year-old accounts executive. I say that because I'm dangling between the millennial and Gen Z age bracket. I was watching the world burn between eating on my couch and doing the dishes. Privilege, right? I don't really have set mantras but I'm learning to say no to things that feel good in the moment but have potential consequences that'll cost me more energy, time or finances. Doom scrolling, for example. I try to be intentional.
Demi Bedoya: I'm a 26-year-old marketing assistant. The first time that I felt like I was entering adulthood was when I started paying for my own bills when I was 21 or 22, I think. But then I realized in the last quarter of 2020 that I'm really an adult now. The past months were spent planning for a business venture, my career, my wedding, a weight-loss strategy and ways to get out of a slump. 2021 mantra? Positive thoughts only. I'm hoping I've exhausted all the negative vibes in 2020.
Alexa Grey Lacson: I'm a 24-year-old accounts executive. Last year, I was doing a lot of painting, reading and focusing on work. I guess we all went back to our old hobbies. I don't have a 2021 mantra but I always set a goal for myself, whether it gets followed or not. It's important for me to know where I'm going and that I'm not just walking blindly through life.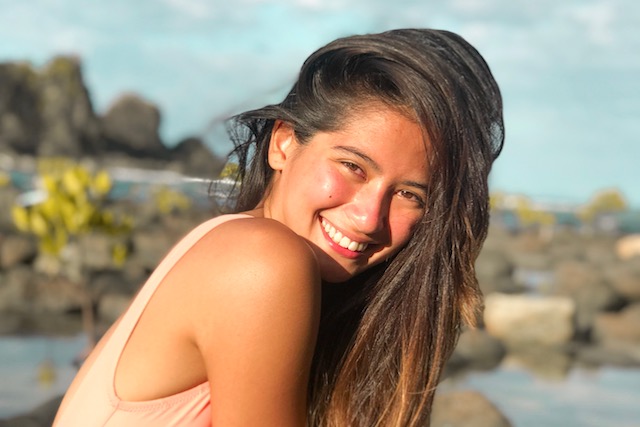 Did you set actual quarter-life goals for yourself when you hit 20? Do you still wonder where you would like to see yourself in five years, or do you hate that question?
Kat: Most 20-year-olds have had a "by 25" goal that didn't exactly turn out as planned. Being part of the social media generation, you can't help but give an ultimatum on milestones and achievements because of all the highlights people post about their lives. The term "quarter-life" assumes that we will live up to a hundred—which is rare. For me, setting a timeline for certain things is like having a security blanket and planting seeds early on so when the time comes that I won't have the same stamina for working day in and day out, I'll have options. Short term pain for long term gain, I repeat to myself when I feel like complaining.
Andrei: I don't really set time-based goals for myself because I feel like it's akin to shooting myself in the foot (I am a procrastinator, LMAO). I always think of where I'd like to see myself in the future, but I also avoid it like the plague. It's like my garbage TV addiction. I hate it and it keeps me up at night but I can't stop.
Demi: I did! It's funny because I actually forgot about it and only remembered when I saw my list of goals while cleaning my room last month. I can't express how I felt when I realized that I can cross out some of the things written there—things I never thought I'd accomplish. 
Alexa: I have my five-year and three-year plan but I don't let it control me. Having plans makes you reflect on who you want to be and the type of people you want to surround yourself with. 
Mark: When I started working abroad at age 20, I set a goal of doing a solo backpacking trip around Europe when I turn 25. Obviously, that goal didn't age well. With everything that's been happening, it has become difficult to set solid career or life goals for next year, more so five years from now.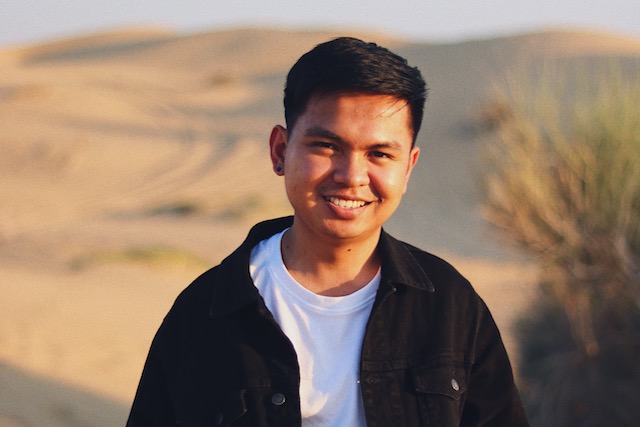 Be honest. How old do you actually feel like right now? 15? 36? 62? Is there such a thing as a proper 20-something? 
Alexa: I'm a young mom. I gave birth when I was 18. My friends always tell me that they feel like I'm a 30-year-old woman in an 18-year-old's body. I still enjoy a bit of craziness from time to time but it's not something I look forward to anymore. We all have our own timelines but I think that 20-somethings should be more mature and responsible. There's no excuse for that, no matter what your background is or what you've been through.
Kat: I feel like I'm 28. People are sometimes shocked to find out I'm not even 25 yet. Most of the people I know my age are on a different phase and pace than I am, but I don't think there should be a standard. Michelangelo made the Pieta at 24 while Macaulay Culkin passed his prime at 11. Kidding! What I'm trying to say is take your time but don't waste your time.
Andrei: I feel very 25 going on 85. My back? In pain. My eyes? Blurry. My knees? Sore. My hips? I can still swing 'em (thank god), but my physical condition could probably be filed under "Terrible Examples" at med school. I don't think there's such a thing as a proper 20-something. It's more of a context thing than anything. I have friends my age who are married with kids or recently engaged, and I have other friends who still have to ask for their parents' permission to go out at night.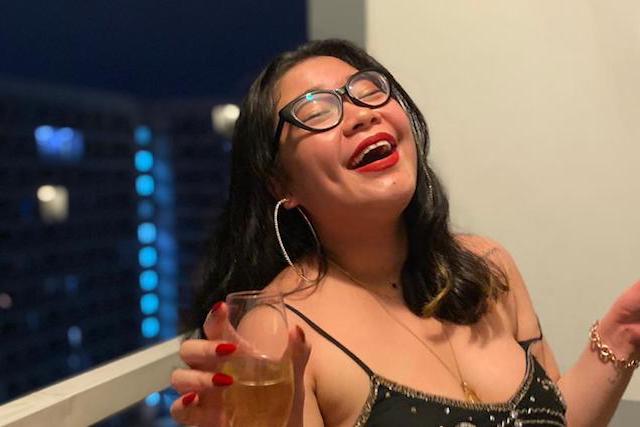 Okay, spill. Have you experienced the dreaded quarter-life crisis?
Mark: I've been evaluating if the career I've chosen for myself is the right one for me. I've always been ambitious and set long-term plans but there have been days, especially in the last two years, when I wanted to drop whatever I was doing and consider a new path. Should I try grad school? Start my own business? Try teaching at a university? Should I stop working at all?
Andrei: My life was falling apart at the start of quarantine because my job was literally killing me. I quit (which helped A LOT) and was lucky enough to land my job right now (which I love). It was a lot of overthinking, sleepless nights, feeling like a failure and dreading my future. 0/10, would not recommend AT ALL.
Demi: It came to the point where I was crying to sleep because I can't get all my worries out of my head, no matter how hard I try to drown them with angsty music. I was just so hard on myself and trying to please other people. I learned that I can only depend on myself to make myself feel better and be a better person.
Alexa: I guess it depends on how unsure you are with what you're doing and how secure you feel about your decisions. People expect you to have your life set when you reach 30. Personally, I want that for myself but some people don't. 
Kat: I think the doom and gloom stem from being anxious about whether you'd be equipped to actually live the life you want at a certain age.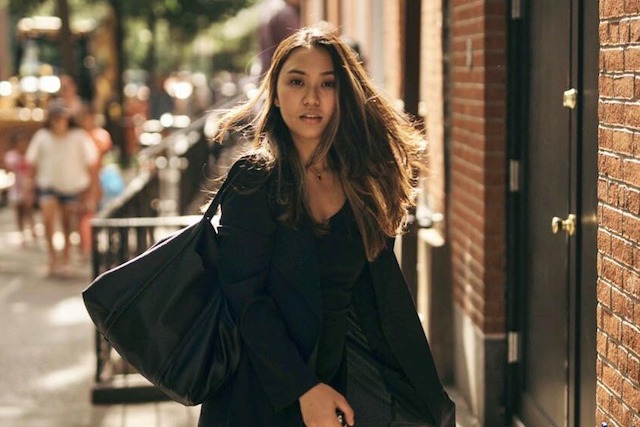 What are your goals for yourself right now? Because I'm 23 and my biggest goals are to get a chiropractor appointment and to make a TikTok of me rating my favorite animals.
Alexa: That's funny. I also want to get a chiropractor appointment now. I just want to be surrounded by the right people. I'm so tired of exerting effort on the wrong ones. Inner peace is so underrated. It takes a lot to have peace of mind.
Andrei: I want to settle into a routine and save up for the future (which sounds so boring but this sh*t is hard). Targeted ads are the devil.
Mark: My goals right now (not arranged in order of priority) are to: play more games on my list, move back to the Philippines, get a driver's license (and possibly, a car), catch up with friends whom I haven't seen in more than a year, and try cooking something in an air fryer.
Kat: I'm kind of an adult when it comes to my goals. I do keep a journal of where I wanna be in my career and in my personal life by this time. Not to put pressure on myself but just to have a reason not to slack off.
Demi: I'd like to develop my musical skills more (which I've neglected for the past few years), launch a podcast, and upload more vlogs on my channel.
Do you think that the concept of a quarter-life crisis is an actual thing or is it a myth meant to divert your attention from the true enemy of 20-somethings called capitalism?
Andrei: I feel like the concept of the quarter-life crisis both is and isn't an actual thing. It's common enough but not everyone goes through it.
Mark: I prefer to think that quarter-life crisis, often described by not knowing which path to take—in life or career, is brought about by ?capitalism?
Kat: It's all a mirage! When you live in the heart of the city, you can't ignore the fact that every single move you make takes money. My best friend and I would always laugh at our misery from being at the mercy of money. We always remind ourselves to see it as a tool but never to aspire for it nor let it control us.
Millennials are called the "infantilized generation." What are your thoughts on this?
Kat: The rise of social media has invited the "fake it till you make it" culture where people can show that they've attained a certain status when they actually haven't. Unlike before, you got to show up and show out. Although we are able to hold people accountable now because of the social media age.
Mark: They often describe us as individuals who cannot embrace or are "done with adulthood." This is not because we aren't independent, it's just that life as an adult now—dealing with bills, rent or wages—is even harder than it was decades ago. Who wouldn't dread the fact that your paycheck is not enough to last you a month? Also, our planet is dying.
Andrei: We're not infants at all (cause we werk, Henry), but our actions (living with our parents, not having money saved up, not "knowing" how to do "things") are direct consequences of our upbringing and the socio-economic context we were all raised in. Our parents are boomers who experienced a lot of economic freedom post-WWII, which makes them go, "Huh???" at us. They still view the world we live in (at least economically) as the same one they were in during their 20s. Spoiler alert: It's not. It's rough living out here.
View this post on Instagram
Tips for people who are just entering their 20s?
Alexa: Learn a lot. Fail a lot. Get everything wrong so you can get it right by the time you're in your late 20s. Don't be too serious. I also hope you're doing your part when it comes to saving the planet. Switch to menstrual cups. Start healthy and develop good habits. It's harder to discipline yourself when you get older. 
Demi:  Life's not a race so if you still don't know yourself at 25, that's super okay. But if you still don't know yourself by then, then I guess you need to explore more. It's okay to be inspired by other people's achievements, but don't dream about living their life. Live your own.
Mark: If you are privileged enough to make a choice, always choose whatever will make you happy.
Andrei: Save your money, invest in your health, and fight the power.
Art by Jan Cardasto
Follow Preen on Facebook, Instagram, Twitter, YouTube and Viber
Related Stories:
This mommy teacher bares her fears for the upcoming school year
Love is the place I call home
Two Filipino witches talk hexes, covens and WitchTok
These Filipino podcasts are my new workday companions