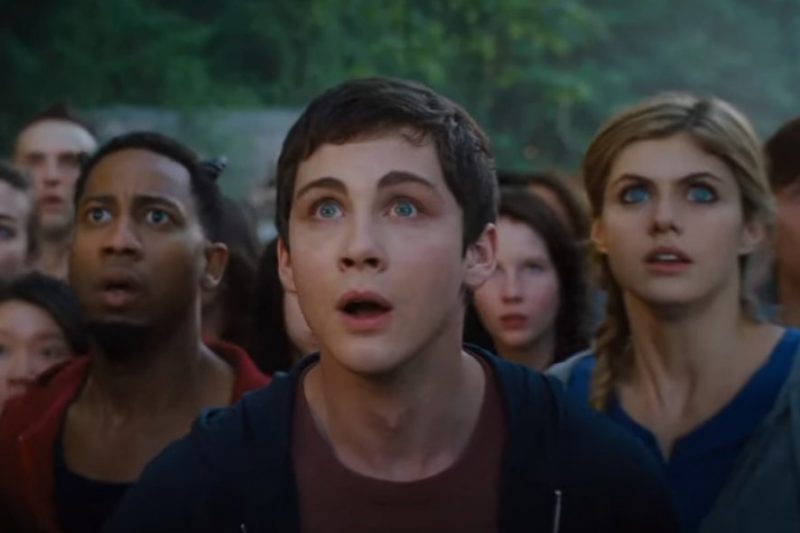 Fans of the "Percy Jackson and the Olympians" series, rejoice! Author Rick Riordan just confirmed that he has finished writing the series adaptation's script that could soon be on its way to Disney+ executives.
"We have a couple of important meetings this coming week with the top brass at the studio for the Percy Jackson TV show, so keep your fingers crossed. Everyone who has read the pilot script loves it, but there will be a few additional tweaks we need to make before we send it off to its next stop: the top execs at Disney+," Riordan wrote on his website. "In scriptwriting, as in every other kind of writing, you can expect to do many, many drafts!" 
After two arguably awful movie adaptations of the franchise (which Riordan said so himself), fans have been on edge since it was announced that it would be adapted into a Disney+ series. Riordan assured that the upcoming adaptation wouldn't come close to the two live-action movies released by 20th Century Fox over which he didn't have much creative control. When Disney acquired 21st Century Fox in 2019, Riordan responded that he wasn't opposed to a new team adapting the franchise and offered consultations about the series. 
It looks like Riordan has been leading the show's team of scriptwriters very well as he added on his website that "all the input has been super positive and helpful." Now whether or not longtime demigods would love the TV series, Riordan assured them that the writers are doing their best. 
"Everyone is committed to making this the best show we possibly can. I remain excited and guardedly optimistic that we are on the verge of getting a really first-rate project off the ground. As always, though, good things require time and patience! Stay tuned!" Riordan said.
We're definitely looking forward to how our OG demigod squad is going to look like in the series. Hope we can also get Logan Lerman back on it too, but as Poseidon maybe?
Photo screengrabbed from the 'Percy Jackson: Sea of Monsters" trailer
Follow Preen on Facebook, Instagram, Twitter, YouTube, and Viber
Related Stories:
Rick Riordan says your Percy x Luke fanfics are valid
They're bringing sexy back with these YA re-adaptations
Always thinking of you: I need my childhood shows back
My long-standing romance with the Young Adult genre