For a PH ARMY like me, visiting a store dedicated to merch of my fave artist is a dream come true—a dream that turned into a reality with the kickoff of the BTS Pop-Up: Map of the Soul Showcase on May 28 at SM Megamall in Mandaluyong.
Here are the deets I learned when I visited the store which may prove useful to you.
Limited slots and crowd control
The showcase's limited run is only until Aug. 29. It might seem like you have plenty of time to make your decision but you may want to take into consideration the store's admission policy.
Visitors are encouraged to pre-register online via the registration platform MorningKall. Every Wednesday, the platform issues 30 e-tickets each for the 13 time slots available per day in a week. E-ticket holders should arrive at the queueing area 10-15 minutes before their schedule. Only five walk-ins are allowed to enter per timeslot. Additional walk-in slots are only made available when there's an e-ticket no-show so pre-registration is your best bet. 
[BTS POP-UP: MAP OF THE SOUL Showcase in Metro Manila]

Are you ready, Philippines?

2021.05.29
Level 3, Mega Fashion Hall, SM Megamall

Online Reservation Link:https://t.co/ZdkAxwAObH #BTS_POPUP #MAP_OF_THE_SOUL_SHOWCASE_IN_METRO_MANILA pic.twitter.com/wMbqAbRabl

— morningKall (@morningKall) May 25, 2021
For each time slot, visitors are given 30 minutes to shop and roam around the store. Another 15 minutes is allotted for check-out and crowd clearing. Trust me when I say that those minutes go by fast, so my advice is to prepare a shopping list.
Bang for your buck
The Map of the Soul Showcase offers over 400 different products ranging from song-themed merch, TinyTan goodies to pop-up store exclusives. You might have guessed from the name that the highlights are the merch based on "Map of the Soul: 7" tracks "Black Swan" and "On"—which means that most of the items in the store are also on the BTS Weverse Shop. So, how do the pop-up store prices compare to Weverse's?
If we're talking base prices, the items cost less on the Weverse Shop. But considering its US $29.96 (around P1,400) international shipping fee, you'd still be saving a ton if you buy from the pop-up store. Take note that products are scheduled for release every two weeks at the store—some of which aren't available on Weverse anymore or get sold out really fast.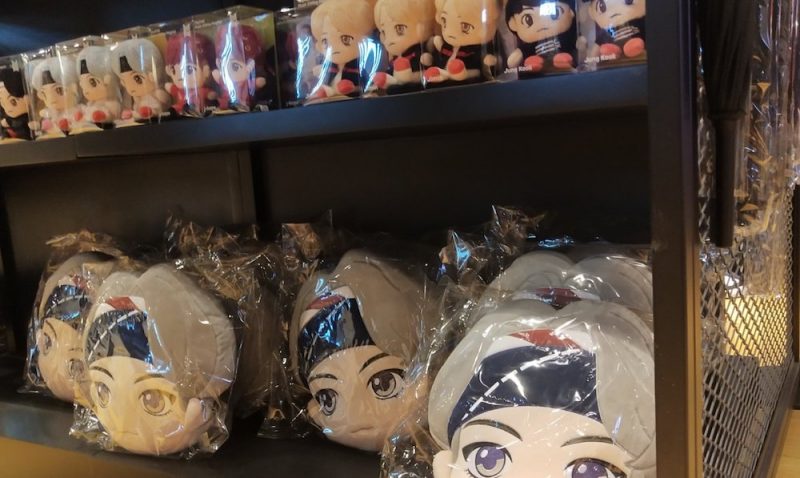 If you're on a budget, here are items that'll give you a bang for your buck. The TinyTan cushion blanket (limited to the Jimin and Taehyung versions during my visit) is a sizable cushion/stuffie with a zipper at the back for storing a black-colored blanket. It retails for P1,640 (US $26.94 + shipping on the Weverse Shop). It's a great companion for dozing anywhere.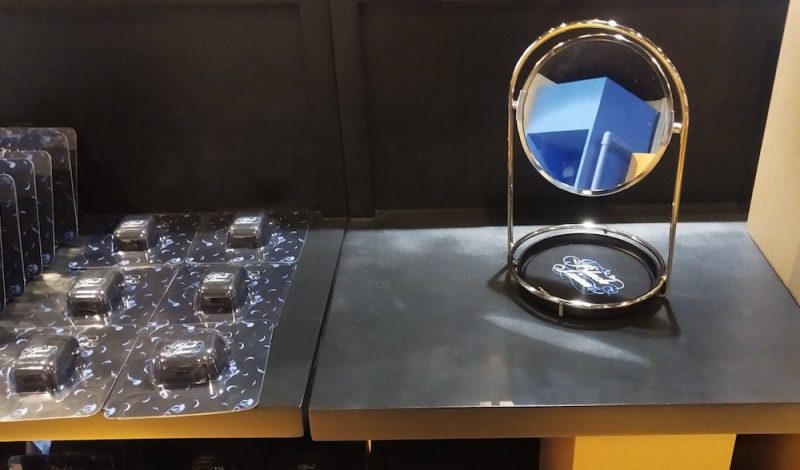 The "Black Swan" table mirror retailing for P1,700 (US $27.87 + shipping on the Weverse Shop) is also a good find. The double-sided metal mirror, regular mirror on one side and magnifying on the other, has a detachable undertray with the words Black Swan on it.
Pasalubong for your besties
If you're looking for gifts for the whole ARMY barkada, here's a list of the more affordable items. The TinyTan "Mic Drop" figure pen (US $7.43 + shipping on the Weverse Shop) and the TinyTan "Dynamite" gel pen worth P280 (US $4.18 + shipping on the Weverse Shop) are great for pals who write a lot or are fond of taking notes. 
The P450 "Black Swan" masking tape (US $7.43 + shipping on the Weverse Shop) and "On" sticker set (US $7.43 + shipping on the Weverse Shop) are great for your stationery-loving friend.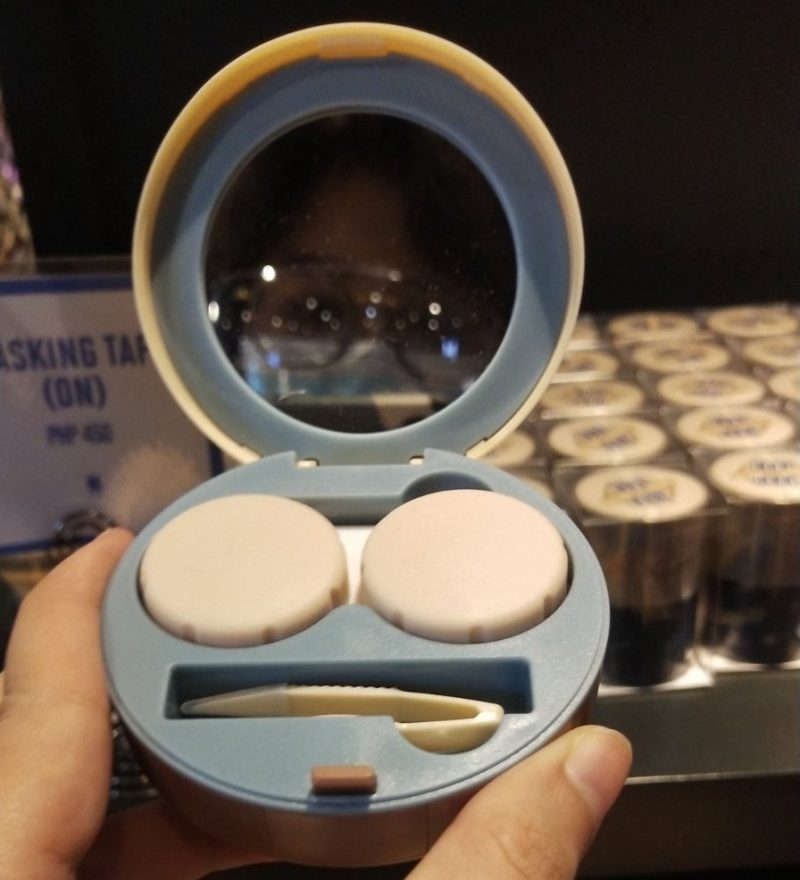 If you're looking for a more unusual but handy gift, try the "On" contact lens case (US $8.36 + shipping on the Weverse Shop) and the P850 "On" wireless earphone case (US $13.93 + shipping on the Weverse Shop).
Splurge-worthy picks
If you're planning to spoil yourself, we recommend splurging on the apparel. The P3,110 "Bring the Pain" ball cap and the P2,540 "Love Yourself" era ball caps from BTS' varsity merch line are great for everyday use.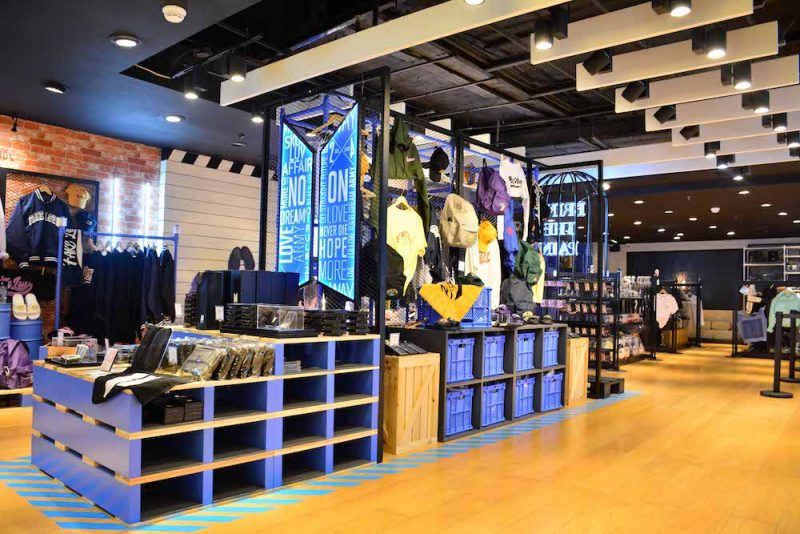 If you're looking for something cozy, you can check out their range of P4,620 sweatshirts, P4,480 flannel shirts and P4,080 hoodies with an "On" bandana pattern stitched on them.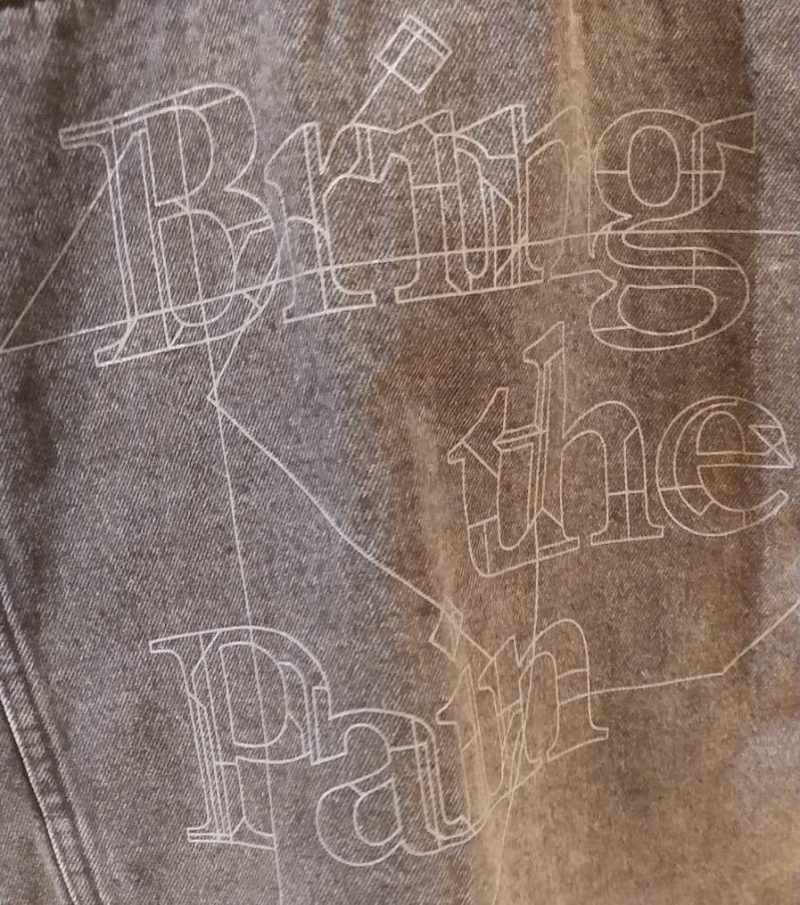 But the ones that will really catch your attention are these pop-up store exclusives: the P7,340 "Bring the Pain" denim jacket and the P9,180 "Black Swan" bomber jacket. Both are stylish and made of heavy material so you'll want to bring them with you on your next autumn or winter trip overseas.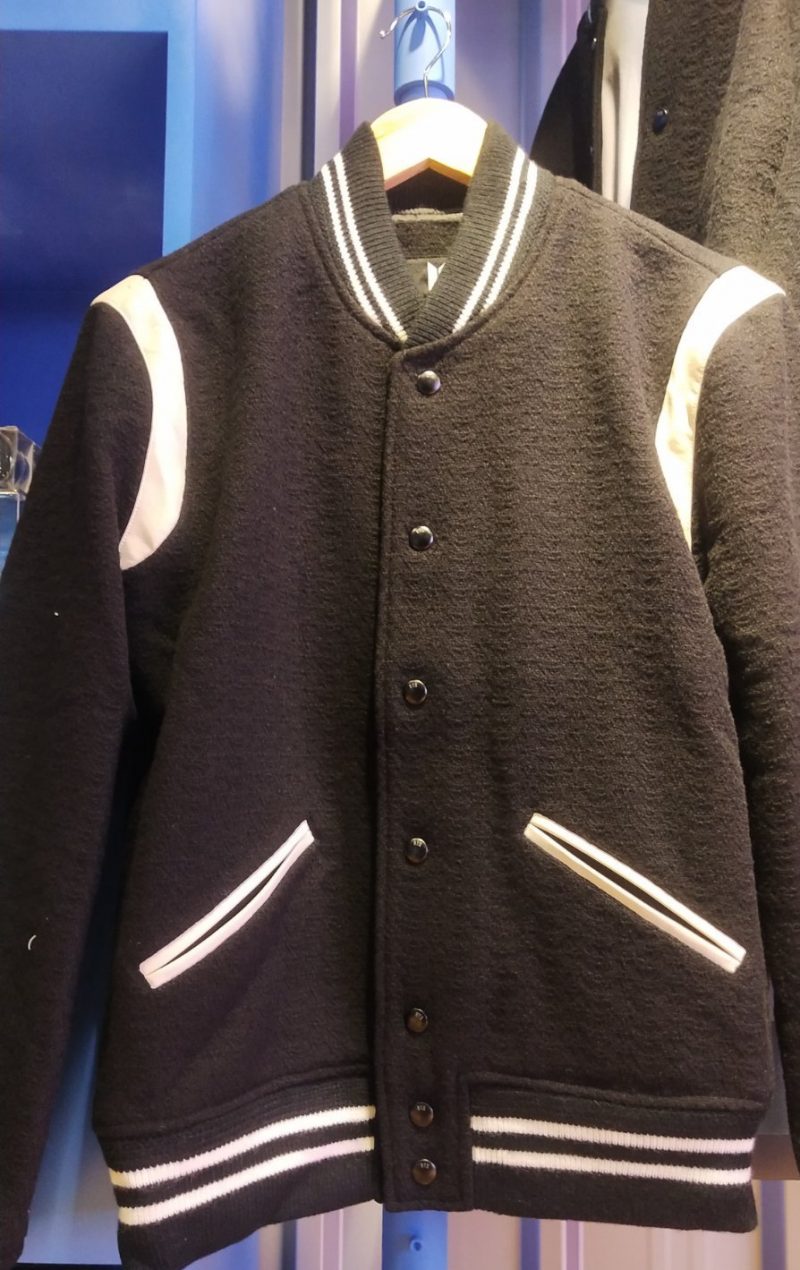 IG-worthy spots
Don't forget to take selcas at the photo zones in the shop. Near the entrance to your right is the "Dynamite" zone with the iconic disco sign inspired by the music video. It even has a tiny palm tree and fire hydrant.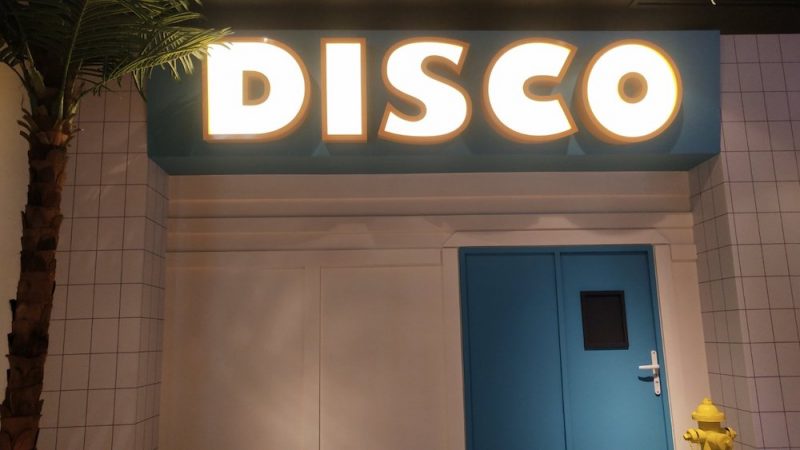 Beside it is the "Map of the Soul" wall with song titles from the album and an LED pair of wings so you can have your black swan moment. At the center aisle, you can find a small cage with the words "Bring the Pain" where you can enter as if you're trapped.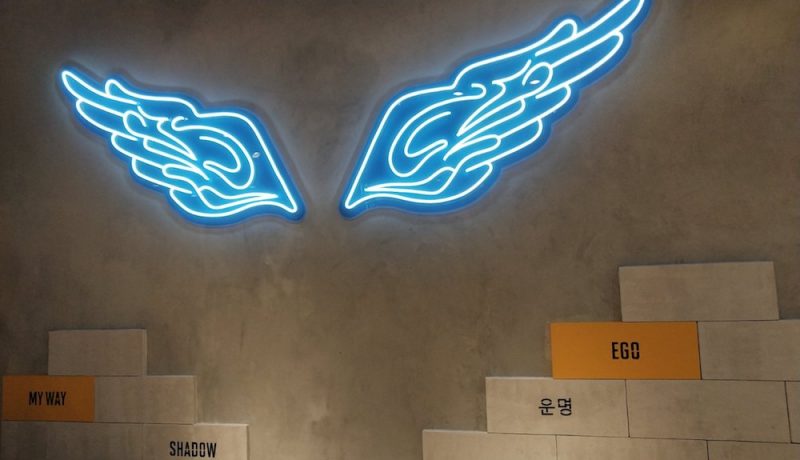 The left side of the store has a huge TinyTan sign and oh-so-cute character standees, while the back wall of the store has TinyTan videos being projected on it.
Bonus scores
You can score a free snap bracelet for your visit and the baskets have a postcard-like piece that you may want to grab. Other ARMYs might also want to reuse the paper bag as a DIY design for a transparent bag.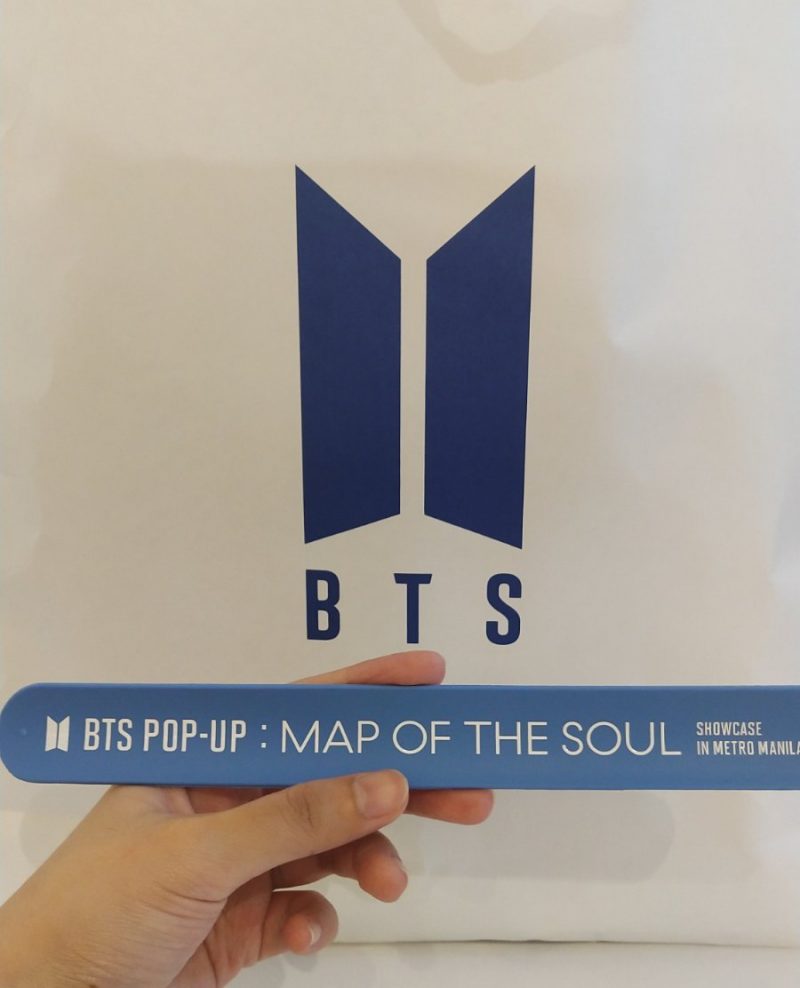 Did you find our guide helpful?
Photo courtesy of SM Retail, Inc.
Follow Preen on Facebook, Instagram, Twitter, YouTube and Viber
Related Stories:
Filipino BTS ARMYs on being the black swans of standom
For BTS' 'Butter' MV, PH ARMYs prepared a billboard shed
An ARMY and an EXO-L on fandom beef and the mute button
An ARMY's declassified guide to stanning BTS