In the year of our unfairly scorned drag queen Pura Luka Vega 2023, queer cinema is alive and kicking. Just when we thought the decline in shows that self-identify as BLs and GLs would leave a gaping hole in local LGBTQIA+ rep, these new queer films prove that there are still so many queer artists ready to feed us. 
We previously listed some local queer movies and shows we were looking forward to in 2023. From films that bagged awards in Cinemalaya 2023 to releases from newly launched queer production teams, here are more titles you should check out if you haven't. We even listed down why. 
"Rookie"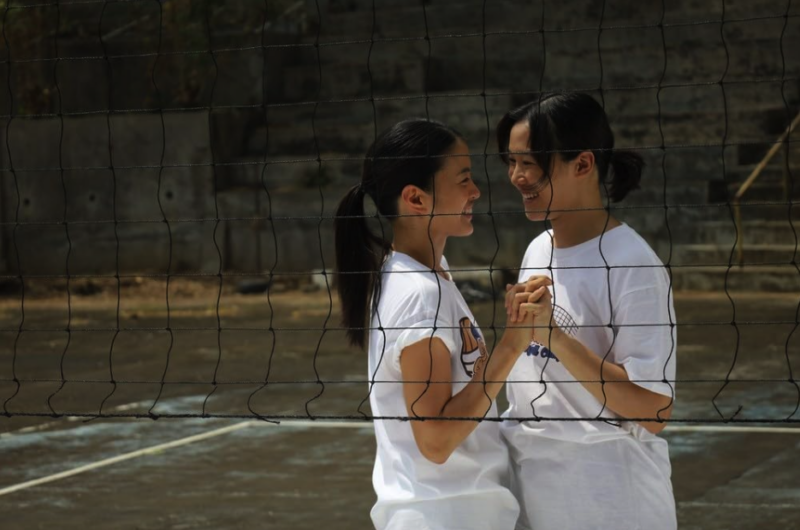 Modern patron saint of Pinoy sapphic media Samantha Lee had the gays trooping to the cinemas to watch sporty girls fall in love in "Rookie." Pat Tingjuy makes her onscreen debut as Ace, a student basketball player who ends up joining a volleyball team because her new all-girl Catholic school thinks her fave sport is "nakaka-tomboy."
Aya Fernandez plays team captain Jana who's being pressured by her parents to secure a spot in a top university volleyball team. Although initially finding Ace as a threat, Jana slowly warms up to her at volleyball camp. Sparks fly but it's never really that easy is it? You can thank Lee and Natts Jadaone for writing us this sweet coming-of-age romance.
Recommended especially for: Fans of Asian coming-of-age films, people who think a PG movie on sapphic joy isn't too damn much to ask for, volleyball gays
Additional reasons to watch: Won Cinemalaya's Audience Choice, Best Editing, and Best Actress (Tingjuy) awards. Has an Alyssa Valdez guest appearance 
"Iti Mapukpukaw"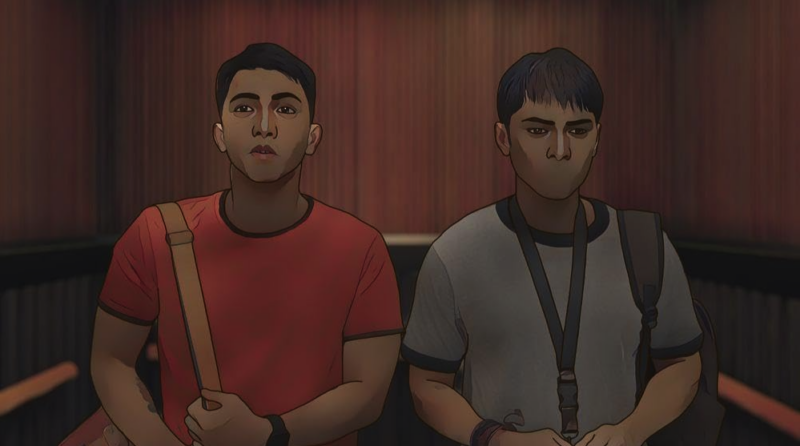 Director and screenwriter Carl Joseph Papa's "Iti Mapukpukaw" is Cinemalaya's first animated full-length entry. About time, we say. The Filipino-Ilocano rotoscope film follows the story of a mouthless animator named Eric (Carlo Aquino) whose mom (Dolly De Leon) asks him to check up on an uncle who he finds out is actually dead. While Eric's still in shock,  a familiar alien arrives wanting to take him away from Earth.
As our sister brand Nolisoli writes in their review, we soon find out that these alien abductions are dissociative episodes of a sexual assault survivor that begin to take a toll on his relationships, including a budding one with his crush Carlo (Gio Gahol).
Recommended especially for: Animation fans, people looking for a non-exploitative film on a sexual abuse survivor, Dolly D stans
Additional reasons to watch: Won Cinemalaya's Best Film, Best Supporting Actress (De Leon), and Network for the Promotion of Asian Cinema (NETPAC) Awards
"Huling Palabas"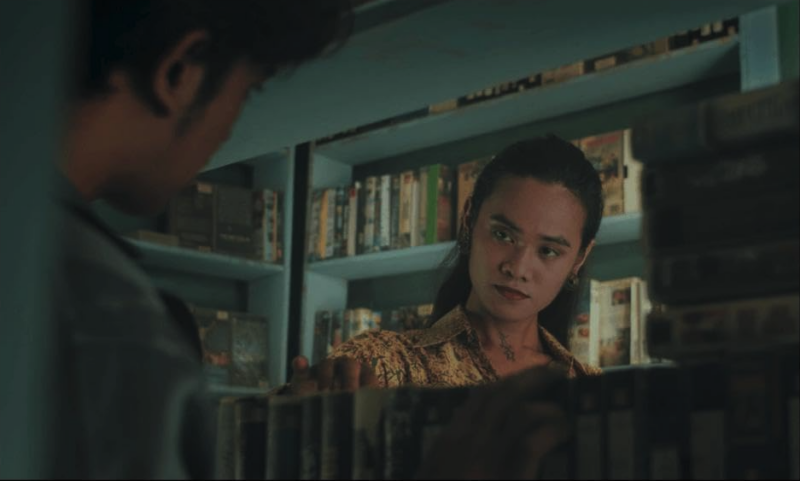 Onhan/Loocnon film "Huling Palabas" takes us back to Romblon in 2001 when barrios still had betahans or Betamax rental/screening spots. Director and screenwriter Ryan Machado focuses his lens on Andoy, a teen (Shun Mark Gomez) looking for his long-lost father on VHS tapes who then encounter two new faces in town—trans beautician Ariel (Serena Magiliw) and a mysterious man who owns a VCD player (Cedrick Juan). They help Andoy in his journey of understanding his own sexual identity in a fateful summer.
Recommended especially for: Regional cinema supporters, people on the lookout for trans Pinay rep, people who are nostalgic of the era of VHS
Additional reasons to watch: Won Cinemalaya's Best Director and Best Supporting Actor (Bon Andrew Lentejas) awards
"Kokuryo: The Untold Story of Bb. Undas 2019"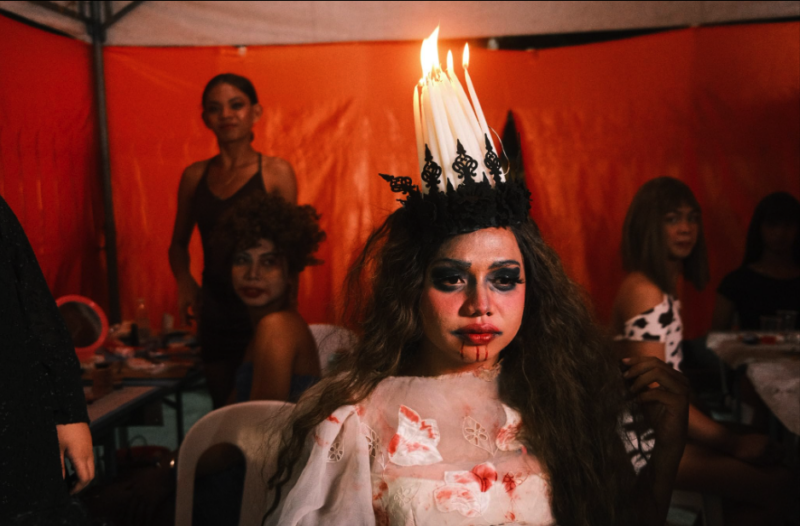 You can glean a lot from director and screenwriter Diokko Manuel Dionisio's chaotic comedy short "Kokuryo: The Untold Story of Bb. Undas 2019." ICYDK, a Binibining Undas competition is usually a small-time trans/gay Halloween-themed beauty pageant. The short follows two trans women (Mindy Jane Castillo and Thallia Nagaño) in their search for the person who stole half of Mindy Jane's prize money after winning Bb. Undas. It's a rough night for the pair whose friendship gets tested, one that even got them summoned at the barangay hall.
Recommended especially for: People on the lookout for trans Pinay rep, queer folk who are tired of being "nice"
Additional reasons to watch: Support queer young talent!
"Please, Remember This Night"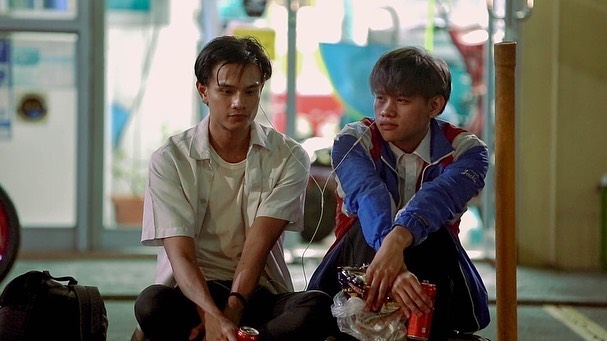 [In my Khalil Ramos impression] Well, for me personally, my favorite new Wong Kar-wai-inspired Filipino short is "Please, Remember This Night." Joshua de Vera's is a moody piece that also seems to take inspiration from the "Before" trilogy. Students Angelo (Neal Patrick) and Tristan (Andre Miguel Bongato) both fail to catch the last train ride and decide to walk home together. They talk, listen to a song together with wired earphones, and part ways—or not!
Recommended especially for: Wong Kar-wai stans, people looking for manic pixie dream boys, meet-cute wanters, teens daydreaming about deep conversations with strangers
Additional reasons to watch: "Linger" by Yiyi and Piel in the soundtrack, produced by small queer production team SBSG 
Art by Ella Lambio
Follow Preen on Facebook, Instagram, Twitter, TikTok, YouTube, and Viber