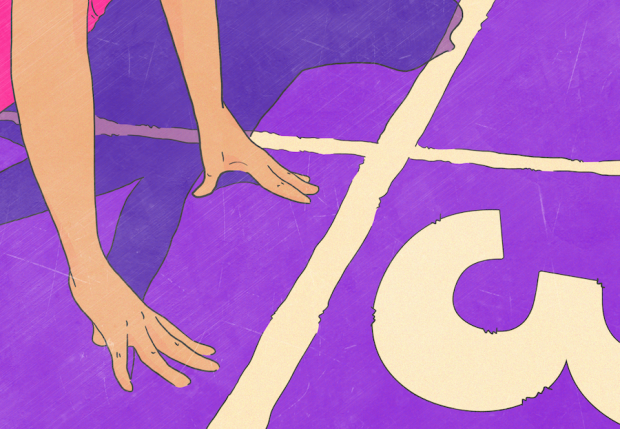 This January, it's all about welcoming everything new with a bang. Preen is looking at the changing tides and how they sweep over us to reveal better stories and bigger adventures.
I'm a low-key observer of the Kardashian-Jenners—it's difficult not to be, as it's my job as online editor to keep up, so to speak. While I mostly stay indifferent to the public unfolding of their lives (Kylie's Lip Kit sold out? Mmmmkay.), I was surprisingly affected when it was revealed that Rob Kardashian was diagnosed with Type 2 diabetes, which means his body is insulin-resistant, a complication further exacerbated by the fact that he also, reportedly, has diabetic ketoacidosis, which arises when your body can't produce enough insulin. He's 28, which is my age.
Not a week later, Kendall Jenner made headlines for being hospitalized for exhaustion. "I just got so tired from work and life and everything that it freaked me out at the end of this year," she wrote on her website. "I actually had to go to the hospital because I was so exhausted—it was definitely a wake up call that I needed to take better care of myself."
That two of youngest members of America's most famous family were hospitalized for serious health issues earlier this year should be a wake-up call for many of us. These are people with all the money and resources to stay healthy and productive, but not necessarily the time or willpower to do so.
If there's one resolution you should prioritize for 2016, it's your health. Pay attention to your body and what you put in it, and how you move it. Take an active role in finding more about how to achieve your physical peak.
We interviewed Dr. Rolando Balburias, the Health Optimization Medicine Consultant at BioBalance Wellness Institute, to find out more about the most common health complaints that people come to him with, how to address them, and what other underlying health issues they could be symptomatic of. 
#1 Weight gain and bloating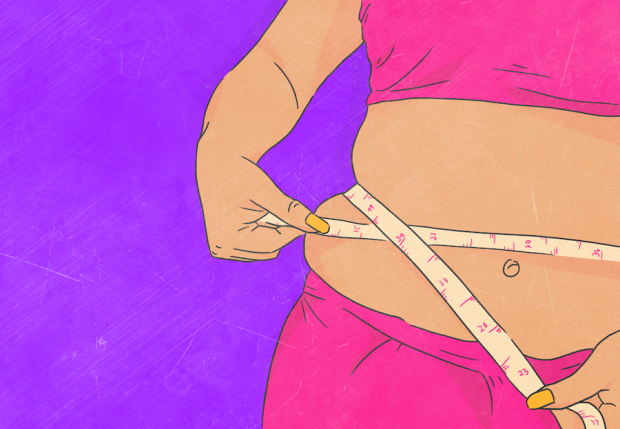 Sure, we're all feeling a little heavier after the holidays, but if you feel like your body isn't responsive to diet and exercise, then you might want to look into what other factors are causing you to bloat.
What causes it?
How you eat: Not chewing your food properly leads to deficiency of digestive enzymes, which help break down macronutrients (fats, proteins, carbs) in food. When not broken down, this may cause chronic digestive symptoms, and bloating is a symptom of digestive problems.
Food intolerances: If your body is allergic to certain foods, it can trigger chronic inflammatory bowel disease. In addition to bloating and weight gain, this can also weaken your immune system because 70-percent of our immune mediator cells are located in the gut.
Gut or microbiome imbalances: We all know that good and bad bacteria reside in our guts. When we consume too many sweets and preservatives, abuse antibiotics, don't get enough sleep, and stress too much, it upsets the balance of gut bacteria, causing chronic digestive symptoms.
Age: As we get older, we experience a decrease in motility, resulting in a delayed emptying of stomach, which may lead to retention of air.
How do you pinpoint the root cause of weight gain/bloating?
According to Dr. Rolando, you can test for food intolerances by taking an IgG Food Antibodies test, which discovers your food triggers, while macronutrient and micronutrient deficiency can be pinpointed with a Comprehensive Metabolic Nutrient Test. There are also advanced systems-based diagnostic tests on gut health that can provide information as to the balance of good and bad bacteria levels and digestive enzymes. Tests available include Comprehensive Digestive Stool Analysis (CDSA) and Gastro-intestinal Effects (GI Effects).
How do you address it?
Proper chewing of food. Practice what Dr. Rolando calls "mindful eating," which means paying attention to your food, its taste and texture, instead of mindlessly shoving it in your mouth.
Take probiotic and prebiotic supplements or foods. Yogurt, kefir, or any fermented foods are probiotic and can help restore gut imbalances. Feed your microbiome with prebiotics, which are fibers from vegetables and fruits.
Have a gut health assessment. Visit a Health Optimization Medicine doctor.
#2 Mental and physical fatigue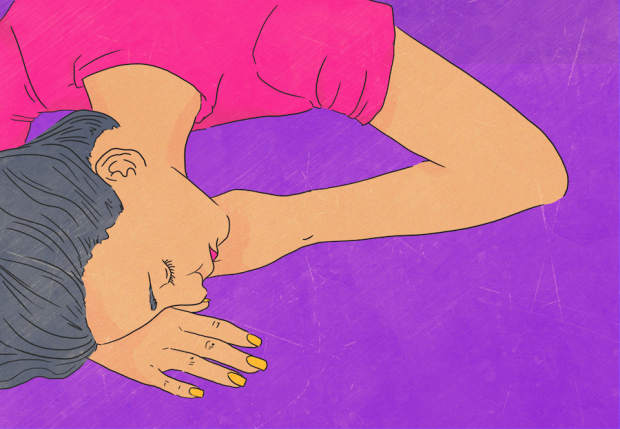 Not as sharp as you used to be? Or as agile when it comes to performing your usual physical activities? Sure, we all get older every year, but that doesn't mean that we can't improve how we perform on an everyday basis.
What causes it?
Age: According to Dr. Rolando, age is a relative factor in relation to having low energy because our mitochondria (the part of our cell where energy is stored) gets depleted. But even with low number of mitochondria, if we are able to provide the energy supply and feed the limited mitochondria in an efficient manner, an elderly person may not manifest with low energy.
Stress: Whether physical or psychological, stress, if it is chronic, can result in biochemical and physiologic changes that later on can have an impact on our body as a system and its different organs and the organ reserves.
How do you pinpoint the root cause of performance issues?
Dr. Rolando recommends a 24-hour salivary cortisol test, which can measure how stress affects the optimal production of cortisol, our stress hormone. This test can tell him if a person is manifesting Adrenal Fatigue due to chronic stress. Another option is the Total Allostatic Capacity (TAC) test, which measures oxidative stress. Oxidative stress is the measure of the balance of the production of free radicals, which cause premature aging of the cells, versus production of antioxidants, which fight free radicals.
How do you address it?
Exercise. Regular physical activity has an effect on hormone balance, provides maximal oxygenation, and of course, speed up metabolism, which can lead to increased energy.
Meditation. Strengthen your mind-body connection. Meditation has been proven to tone down chronic inflammation, increase oxygen for our cells, and balance hormones.
Eat properly. Maintain a balanced, healthy, real, and nutrient-dense food intake on an everyday basis.
#3 A family history of diseases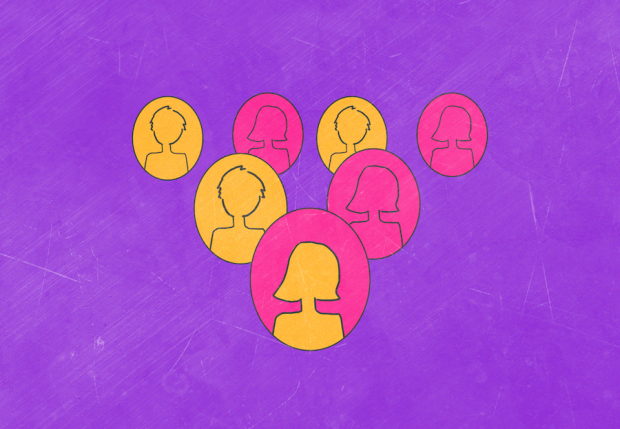 While a little morbid, it's high-time for you to take stock of your immediate and extended family tree and pinpoint every disease that's affected or has taken the lives of each member. If it happened to somebody in your bloodline, there's a chance it could happen to you—but don't be discouraged because there are steps you can take to prevent, or at the very least, delay the onset of symptoms.
How do you pinpoint the root cause of certain diseases?
Tests can be done to determine diabetes and cardiovascular-related diseases, but testing your risk for developing certain types of cancer, strokes, respiratory infections, and the like are tricky. According to Dr. Rolando, many of the conventional diagnostics used to detect diseases such as diabetes are organ-based. These are effective in detecting the downstream manifestations of diseases, hence they are often too late.
However, there are now advanced systems-based diagnostics that are being used in Europe and US that serve as biomarkers for detecting the upstream manifestations of diseases.
How do you address or prevent these diseases?
"People need to know that many of the present chronic and lifestyle related diseases are mainly due to our compromised positive determinants of health: nutrition, exercise, and sleep, as well as the presence of the negative determinants of health in our life: excessive weight, chronic stress, and negative behaviors that we use to compensate for our chronic stress (smoking, excessive alcohol intake, overeating)," Dr. Rolando says. "These are the root causes of our illnesses and not our genes. Only 10 percent of diseases are due to heredity. The rest is because of how we live, the kind of food that we eat."
BioBalance Wellness Institute. 3/F Soho Central Bldg., 748 Shaw Boulevard, Greenfield District, Mandaluyong City. For appointments, call (02) 650-4858 or (0917) 521-4860. For more information, e-mail [email protected] or visit their official website.
Art by Dorothy Guya