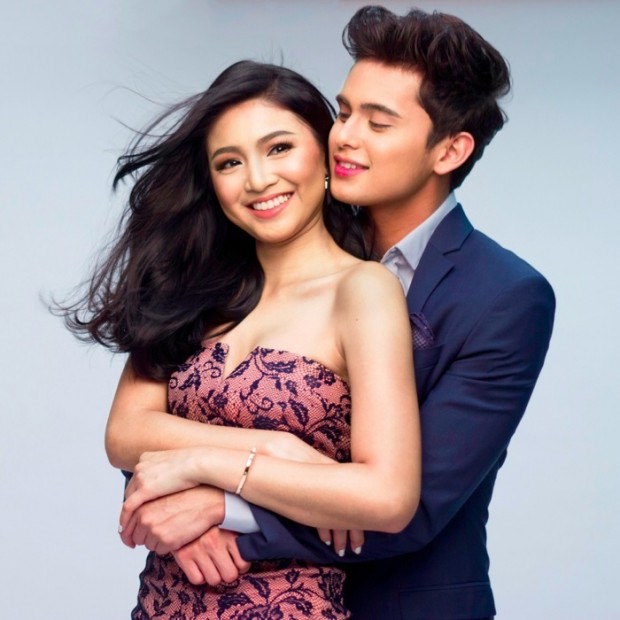 Madonna's much awaited concert is mere weeks away but it looks like there is another concert set to really rock Manila.
Despite running into a bit of trouble with the police, James Reid isn't having any problems raking in the big bucks along with his onscreen love interest Nadine Lustre. The tickets to their first live concert set for Feb. 20 are already sold out. Looks like you don't need much of a voice to get a concert going, just as long as you've got good looks and a hot partner.  And may we point out that the concert comes just four days away from Madonna's show for the Manila leg of her Rebel Heart tour.
Bandera reports that a lot of overseas Filipino workers even had to book plane tickets to fly home for the concert. Looks like Aldub has got some serious competition. Speaking of which, whatever happened to their planned Valentine's Day concert?
Suggestions to change the concert venue from the relatively small Smart Araneta Coliseum to the Philippine Sports Arena have been proposed but aren't being entertained. According to a source from Viva Productions, the traffic going in and out of the venue would just be too much of a headache. There is currently no confirmation on whether the concert will be extended for a second night.
Either way, we advise you to stay indoors for that Saturday night. Thought the Smart Araneta Coliseum doesn't have a large seating capacity compared to the Philippine Sports Arena, expect traffic to be bad as fans flock to the venue.
Just stay in. You've got that Netflix subscription, anyway.
[
Bandera
]
Photo courtesy of iLuvCebu