Award shows aren't complete without fun candid moments, and this year's Council of Fashion Designers of America (CFDA) Awards is no different. If you think all the important stuff solely happens on stage, then you're probably missing out.
Amid the hype and glamor, we got a glimpse of some notable behind-the-scenes moments—from the red carpet to the show itself. So if you missed some of them while scrolling through your feeds, go check them out below.
#1 Olivia Wilde giving us serious side-baby bump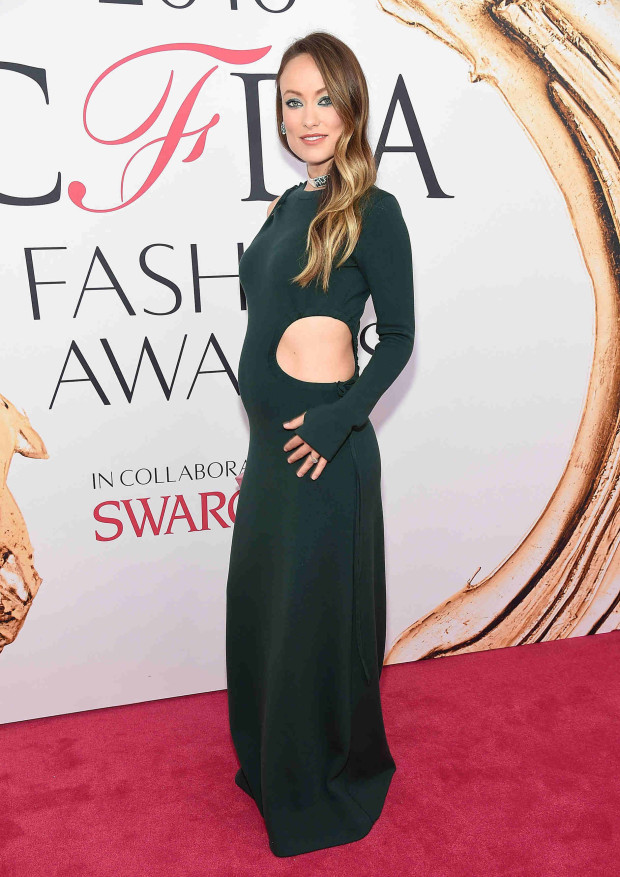 Why show off your sideboob when you can flaunt your growing baby bump? Olivia Wilde didn't shy away from the camera in her Rosie Assoulin dress.
#2 Jay-Z is in the building
No one expected Jay-Z  to arrive at the Hammerstein Ballroom with Blue Ivy in tow. It was such a surprise that celebs like Ashley Graham started freaking out on Twitter when they saw him after the red carpet closed.
#JayZ just stepped in the building!! So does that mean @Beyonce is performing tonight?!?! #CFDAAwards

— Ashley Graham (@theashleygraham) June 7, 2016
You guys…between us…JAY-Z JUST WALKED IN WITH BABY IVY… #nochill #CFDAAwards — Elaine Welteroth (@ElaineWelteroth) June 7, 2016
But the real question was: Did anyone see Beyoncé enter the building? Well…
Beyoncé arriving at the #CFDAAwards tonight. pic.twitter.com/0J3XXJuM61

— BEYONCÉ LEGION (@Bey_Legion) June 7, 2016
Welp, Bey just snuck into the back of the #CFDAAwards, looks like we know who's taking home the Style Icon Award tonight. — Tim Fitzgerald (@tim__fitzgerald) June 7, 2016
#3 "Becky" was there, too
So we have Jay-Z, Bey, and Rachel (allegedly "Becky with the good hair") in one venue. One word: awkward.
#4 Olsen twins? More like trio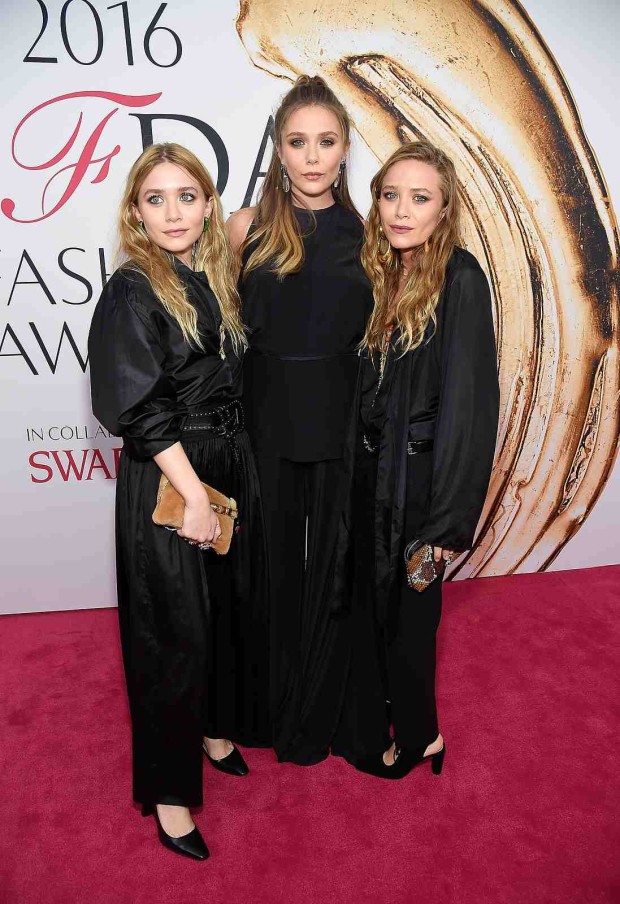 Something rare happened. Not only did the Olsen twins show up at the red carpet, they brought along their younger sister Elizabeth. Hey, the power of three Olsens is better than two, right?
#5 A happy Blue Ivy spotted in the audience
This little tot has a lot to smile about during the awards show, and it was all documented for us to see. One was when her momma won the coveted CFDA Fashion Icon Award. And baby Blue looked on as Bey delivered her speech.
Blue Ivy watching her mother accept the Fashion Icon Award tonight at the #CFDAAwards. 💙 pic.twitter.com/Qkc9PHGdfD

— BEYONCÉ REIGNS (@BeyonceReigns) June 7, 2016
Blue also eagerly watched (and was most likely amazed) Jennifer Hudson sing a tribute to the late Prince.
Jennifer Hudson honors Prince and Blue Ivy is mesmerized. #CFDAAwards pic.twitter.com/2xetMtnTr5 — Robin Givhan (@RobinGivhan) June 7, 2016
So if you're having a bad day, just look at Blue Ivy's adorable photos.
Photo courtesy of PopSugar
Follow Preen on Facebook, Instagram, and Twitter