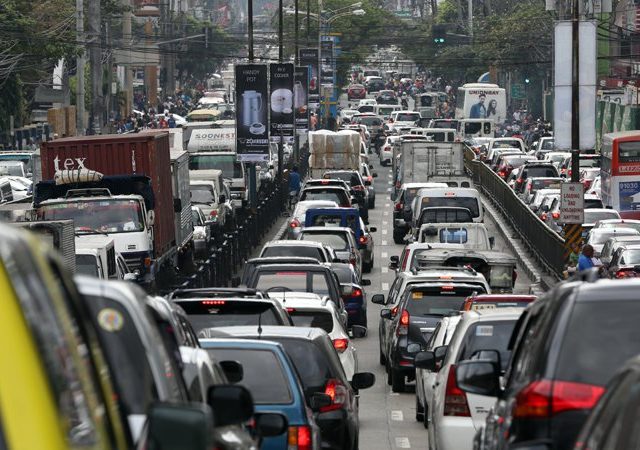 Commuting on the MRT can feel like hell on earth at times. The station can be akin to the club on a Saturday night with all the sweaty bodies pressing against each other. You can end up getting home in the middle of the night because of the delays. Let's not forget the possibility of the train breaking down due to lack of maintenance or who knows what.
Last Monday, the Department of Information and Communication Technology (DICT) decided to make the lives of commuters a little easier. As a joint project with telecommunication giants Globe and PLDT, they installed free high-speed wi-fi along all MRT stations as well as the Cubao-Guadalupe stretch along EDSA. Globe and PLDT clarified though that it's only free for the first 30 minutes. The DICT also intends on extending it to the rest of EDSA.
Now this all seems too good to be true. The Philippines is known to have 
the slowest Internet speed
 in Southeast Asia and free "high-speed" Wi-Fi can just be on writing. We decided to put it to the test by seeing if it can hold up to our usual social media routine.
Loading and Posting Tweets
Out of all our social media apps, Twitter is among those that load the fastest. As an initial test, we tried to see how quickly we could refresh our timelines. Surprisingly, it loaded in a few seconds. Pictures took a while longer to load but videos played perfectly after that.
Loading Instagram Posts and Stories
Sadly, not the same can be said about Instagram. Admittedly, loading posts and stories on Instagram can take a while on regular Wi-Fi. For the EDSA Wi-Fi, it can take a little bit longer than we're used to but it definitely does load. You might want to scroll through Twitter while waiting to see your favorite celebrity's #OOTD.
Keeping Our Streaks on Snapchat
What if your Snapchat streak is about to expire but you're still stuck at the MRT station? Snapchat can take a lot of data to load stories and send snaps so we wondered if the free Wi-Fi would have our backs. And it did but it can take a while but significantly less than Instagram.
Streaming Our Favorite Spotify Playlists
Time to step it up with streaming. It took a while search for songs on Spotify and for it to start playing. But in less than a minute, you're on your way to jamming out to your favorite commute playlist. Sadly, there were a couple of lags here and there and it can take a while for the song to recover. It's probably better to download your songs instead.
Watching YouTube Videos
If you're commuting to the other side of the city, watching videos is the perfect way to kill time and distract yourself from your fatigue. To our amazement, YouTube videos could start playing only in a few seconds. However, expect the resolution to go down and for it to lag a couple of times, just like streaming music. It might be best not to push through with this one.
It seems like the free Wi-Fi by DICT is off to a good start. It still needs some improvements, especially if it intends to accommodate the amount of daily commuters in the city, and maybe the whole of EDSA.
Photo courtesy of Inquirer.net
Follow Preen on Facebook, Instagram, Twitter, Snapchat, and Viber
Related stories:
At the End of the Day, How Do Commuters Get in the Mood for Love?
5 Crazy Stoires From Last Night's #Carmaggedon
How Can PLDT Fibr Internet Make Multi-Tasking More Efficient?
Celebrities, Social Media, and the Responsibility of Thinking Before Posting