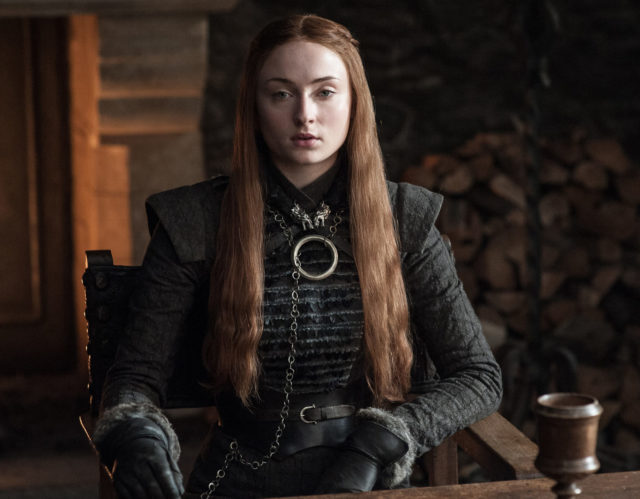 Sansa Stark isn't in my top three favorite Game of Thrones characters. Many would agree that she didn't start out as a likable character in earlier seasons. She was a naive brat who sided with the wrong people. Her character development was a slow progress, but progress nonetheless. Again, this is coming from someone who hasn't warmed up to Sansa just yet.
The first episode of season seven premiered last Sunday (Monday in Manila time) and Sansa made quite an impression. She questioned her step-brother Jon Snow's decisions and offered an alternative strategy before they go to war against the White Walkers. Jon wasn't too keen on her sister "undermining" his leadership, but many viewers saw Sansa as a strong capable woman. Yes, including skeptical 'ol me.
However, TV Guide didn't see it that way. In an "open letter," writer Kaitlin Thomas criticized Sansa's opinions and said that she shouldn't have "embarrassed" the King in the North in front of his bannermen.
To quote Kaitlin, "What gives, girl?"
The article pointed out how Sansa should know better than to air her grievances toward her brother's plans in public. Basically implying that she had no right to contribute strategic ideas, especially if it's for the benefit of the war. It's given that not everyone would agree with her, but that doesn't give anyone the right to silence her. What did you want her to do? Just stand there and look pretty?
This is no different from when US Sen. Kamala Harris was repeatedly interrupted by her male colleagues. Or when Kanye West took the mic away from Taylor Swift. It's disgusting how common this happens among women. But when a man is put in that position, it's instantly deemed disrespectful.
In Sansa's case, she spoke up so Jon wouldn't follow the footsteps of their dead father and older brother. She made a great point when she said that just because everyone agreed with King Joffrey Baratheon, it didn't make him a great king.
Sansa may not be a tactical strategist, but she's definitely not anyone's smiling accessory. She went through hell in the last six seasons—she was in two abusive marriages, even raped in one of them, and half of her family's dead. And you expect her to just stand there and shut up?
It's true that her character isn't the best (for now), but we shouldn't bring her down and assume she's inferior than every man in the room. We look at Daenerys Stormborn, Arya Stark, and Queen Cersei Lannister, and see powerful women in their own rights. Why not treat Sansa the same way as she grows up some more?
Screengrab from Game of Thrones
Follow Preen on Facebook, Instagram, Twitter, Snapchat, and Viber
Related stories:
Why We Won't Miss the Rape Scenes and White Walkers on 'Game of Thrones'
'Game of Thrones' Spin-Offs Will Be Coming Your Way
6 All-Female TV and Film Groups Who Didn't Need Any Man
Why Misogyny Is Alive and Kicking in the 21st Century