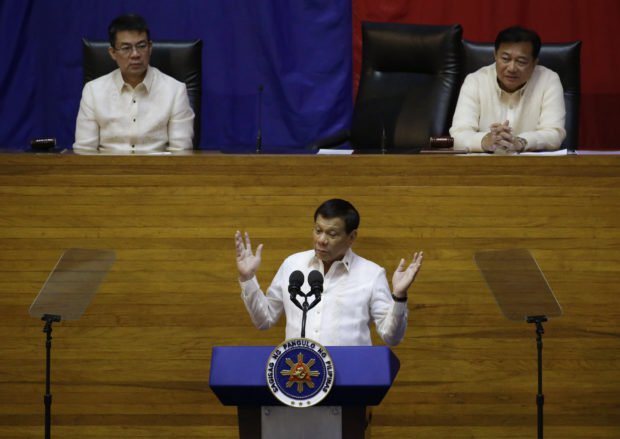 When it comes to profanities, there is a fine line between freedom of expression and using it inappropriately. There are some statements that can be made more impactful but there is a right time and place for everything. Let's take Pres. Rodrigo Duterte during the SONA 2017 as an example. During his speech, he opened up his curse words dictionary and added these words throughout his address. For something of this magnitude and importance (and with the general public and the rest of the world as his audience), it would have been nice to hear him veer away from cursing. He would have been able to get his point across without them. As the country tuned in to this year's SONA from their homes and offices, here are the curse words that Pres. Duterte shouldn't have said.
Sh*t

Leche

G*go

P*t*ngina

Son of a B*tch

F*ck

Yawa (Bisaya curse word meaning devil)

Did we miss any? How do you feel about the president's use of profanity during the SONA? Leave us your thoughts in the comments section.
Photo courtesy of Inquirer.net
Follow Preen on Facebook, Instagram, Twitter, Snapchat, and Viber
Related stories:
Roundup: See Heart Evangelista and Sen. Legarda's Muslim-Inspired SONA 2017 Outfits
Pres. Duterte Thinks Men Have Balls If They Rape Miss Universe Candidates
What 'Time' 100 Critics Have to Say About Pres. Duterte and Sen. De Lima