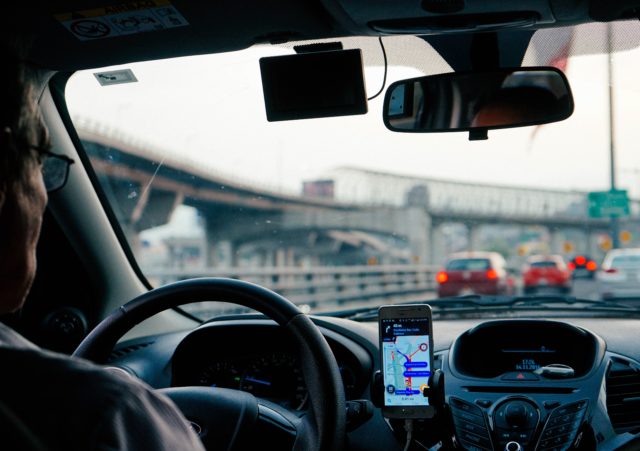 Updated on Aug. 15, 2017, 12:35 p.m.
Uber filed a motion for reconsideration against the LTFRB's sudden suspension order.
In a Facebook post, Uber said that they will continue operations in Manila and Cebu today until the motion is resolved. "Over the course of this morning, tens of thousands of riders were left stranded, causing needless inconvenience, while drivers were unable to access the earning opportunities they rely on," they said. "We are looking forward to urgently resolving this matter with LTFRB in the interests of everyone who depends on Uber every day."
Check your apps, everyone!
****
It's hard to stomach the fact that the LTFRB handed a one-month suspension to Uber. According to the order, the ride-sharing company defied orders to not accept and activate drivers. Take note that this was also so sudden that both drivers and riders didn't have time to adjust.
ADVISORY

to all Uber TNVS pic.twitter.com/MpeeQl2ttG

— Official LTFRB (@LTFRB) August 14, 2017
Uber also put this into effect starting today and apologized to everyone affected.
I even checked the app when I woke up and it says "Uber No Longer Available."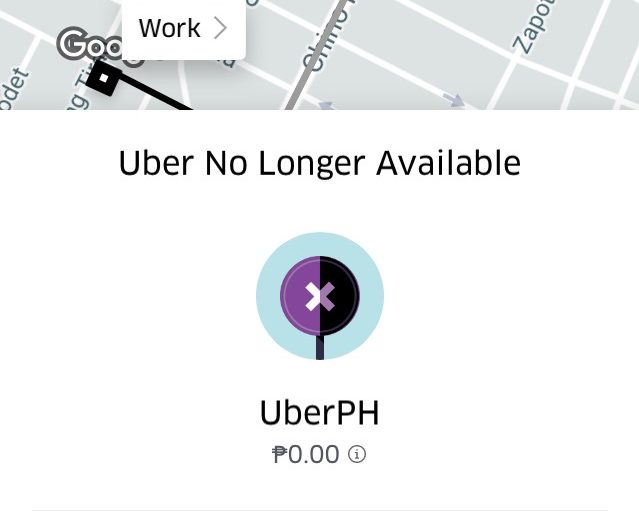 How will this affect us? As we've mentioned before, it will be difficult for people to travel. Especially since public transportation isn't always the safest option with the current traffic situation. Netizens also pointed out how LTFRB should also fix the defects of PUVs and penalize rude taxi drivers.
Dear @LTFRB havy you tried flagging taxis to take you for long distances. Suggest you try and see how many times drivers beg off.

— Raissa Robles (@raissawriter) August 14, 2017
https://twitter.com/jonascruzzz/status/897234231784493056
LTFRB: "Taxis are unsafe. Buses cause traffic. MRT keeps breaking down."
LTFRB: "Hmm.. Let's cancel UBER!"
🙄#PrayforLTFRB

— Slater Young (@thatguySLATER) August 14, 2017
Many also questioned why the LTFRB is singling out ride-sharing services for the past few months. (Yes, including Grab.)
Bakit ganon? Ang bilis ng aksyon sa UBER pero sa lumang jeep, pasaway na taxi/bus drivers at palasirang MRT/LRT walang aksyon? @LTFRB

— DJ Chacha (@_djchacha) August 15, 2017
Dear @LTFRB , I will remember the day you took our freedom to choose better modes of transportation. @Uber_PH sorry u had to deal w/ them pic.twitter.com/ynFA6MoxJ4

— notCain (@jamesabelc) August 14, 2017
@LTFRB Bakit uber lang ang sinuspinde nyo?? Eh yung mga pasaway na taxi drivers wala kayong gagawin?

— Rubie Concepcion,CPA (@blyn_14) August 15, 2017
Former Deputy Presidential Spokeswoman Abigail Valte suggested that we document all rejections from taxi drivers and see how fast the LTFRB would act.
Maybe now is a good time to try to get a taxi. Document all rejections, post & send to LTFRB. No need for secret agents! Will they act?

— Abi Valte (@Abi_Valte) August 14, 2017
Sen. Grace Poe echoed the sentiments of several citizens that the order greatly affects the public and "places the riders' well-being at risk by limiting their options." She also emphasized that LTFRB should've just placed "a corresponding administrative penalty" instead of suspending Uber's operations.
Statement on LTFRB's order to suspend Uber pic.twitter.com/tqIERRF0bY

— GRACE POE (@SenGracePOE) August 14, 2017
https://twitter.com/arvinn_ong/status/897244617912926208
If Uber violated rules/laws, make it pay hefty fines. Suspension punishes the passengers, unless LTFRB favors taxi operators.

— Carlos Hernandez (@CarlosTheFierce) August 14, 2017
I dunno, the pissing contest between LTFRB and UBER seems like it punishes the riders. Why not fine UBER, or something innovative like that?

— JoeAm (@societyofhonor) August 14, 2017
Another important question is how this will affect the drivers. They will lose income for a month, though LTFRB ordered Uber to compensate the affected peers and drivers. But will that be enough? They need to support their families after all. One netizen posted a similar conversation with her Uber driver last night, and it's quite saddening.
https://twitter.com/beatan_/status/897077106571526144
Starting today, many citizens' travels from home to work, and vice versa, might become troublesome. For one month, Uber drivers will be jobless. Is this what "serving the public" means to you, LTFRB?
Photo courtesy of Unsplash
Follow Preen on Facebook, Instagram, Twitter, Snapchat, and Viber
Related stories:
The Government Fined Ride-Sharing Services, Now What?
Social Media Unites in Sharing Public Transportation Horror Stories
Public Transportation Horror Stories Continue as Coleen Garcia Shares on Twitter
The Hidden Danger in Rating Your Driver
8 Things You Do that Annoy Your Driver