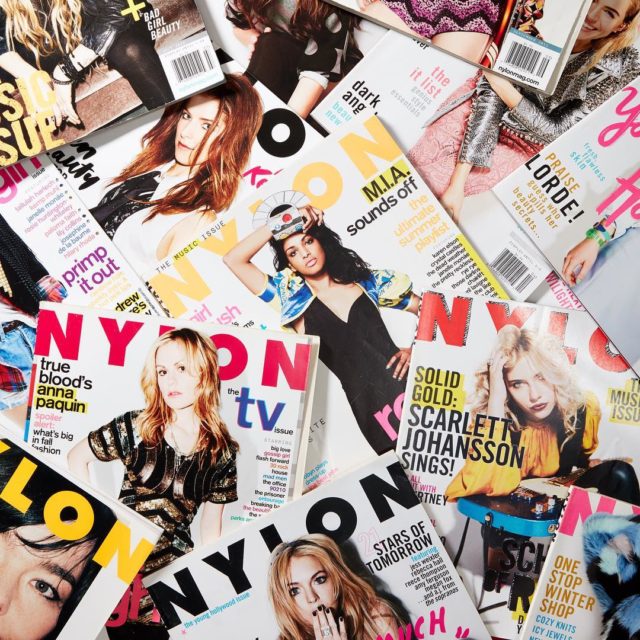 A magazine biting the dust is not big news these days, fueling further the topic of whether print is dead. But the shuttering of Nylon, still came as a shock. It was so sudden that Jade Taylor, the magazine's beauty director, is now unsure of how to pay her upcoming bills.
Her long rant on Instagram reveals that the news was delivered abruptly, giving no time for the staff to adjust at least professionally. It also underlies several issues existing in the magazine. The news that the US publication will be folding was delivered to the staff just last Thursday afternoon, reports Fashionista. Shortly after news outlets like WWD broke the news to the public, informing how Nylon's October issue will also be their last.
Nylon has long been suffering from ongoing multiple changes and problems throughout the years, from a quick turnover of editors to the folding of Nylon Guys. Still, that's hardly an excuse to leave the print staff out in the cold and nary a safety net till they find a new job.
As of writing, Jade's post has gathered 403 comments, mostly of sympathy for her situation and also admiration for what she has done. Blogger Eugenie Gray of feralcreature.com, even offered up a job opportunity for Jade, since the editor also used the post to ask for some work.

It's one thing for a magazine to close down. But to leave a bitter taste in the mouth of its staff is a whole different issue. And it surely shows the ugly side of the glossy magazines.
Photo courtesy of Nylon's Instagram account
Follow Preen on Facebook, Instagram, Twitter, Snapchat, and Viber
Related stories:
The Fashion Industry's Got a New Player
'FHM' US Folds After 30 Years of Titillating Readers
The EIC of 'Seventeen' Was Fired During Her Maternity Leave
'Baka Bukas' Director Talks LGBTQ Issues With 'Nylon'
Are You Reading This, Yuccies of Manila?