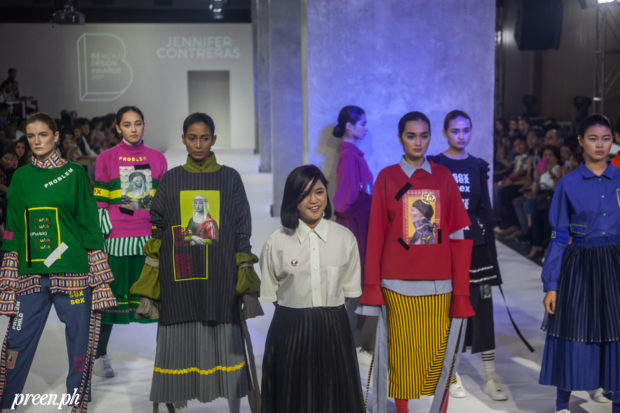 This season's Bench Fashion Week concluded with the Bench Design Awards yesterday. Three designers out of ten finalists were chosen to present a collection each at Amazon Fashion Week Tokyo this October.
Out of various inspirations and stories, Jaggy Glarino, Jennifer Anne Contreras, and RJ Santos emerged as the winners. They'll be flying out to Japan soon for some workshops and to get started on their international runway debut. Preen.ph sneaked away backstage shortly after they got the coveted award to ask them about their winning entry and what they plan to do while in the Land of the Rising Sun.
Jennifer Anne Contreras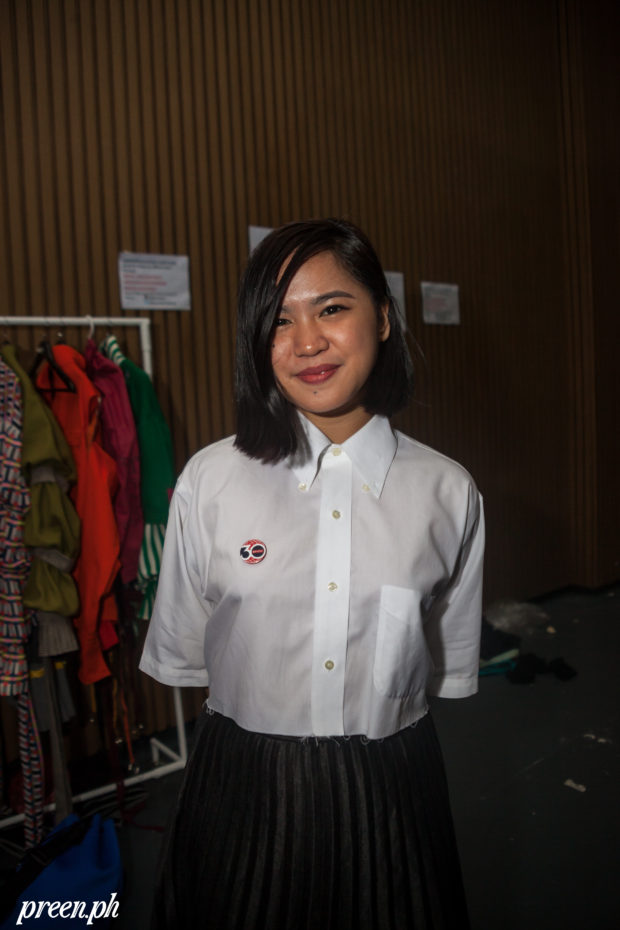 Collection: Problem Child
What's the inspiration of your collection?
The inspiration are the memes from Fly Art, photographs from Romina Ressia. She combined renaissance art and made it modern.
What pushed you to join the competition?
Last year, I kept saying I wanted to go to Japan. So when I saw this, I had to try. I was really shocked when I heard my name as the winner. This is how I am going to Japan.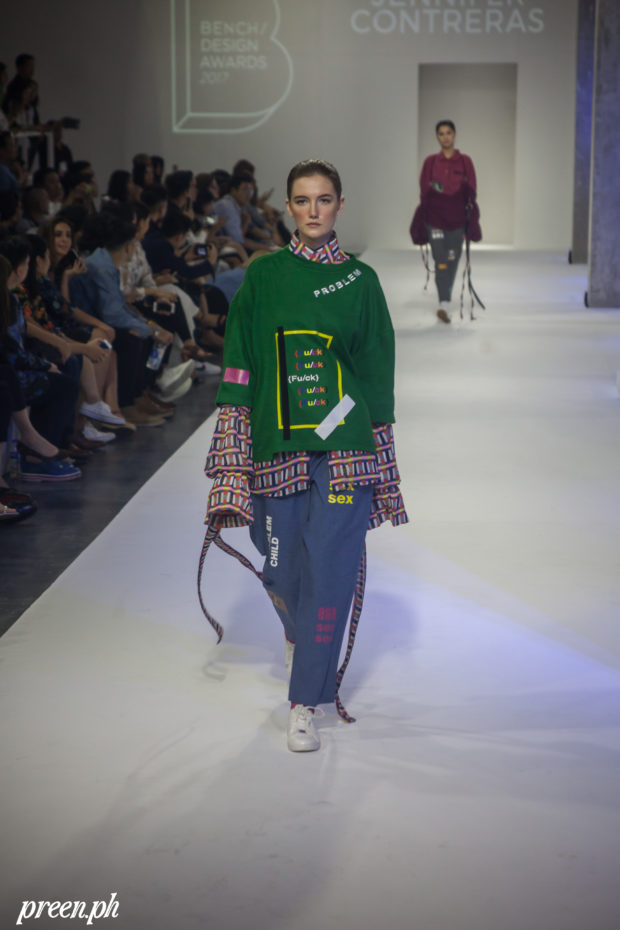 How does this win validate you as a designer?
I never thought I knew what I was doing before this. I had a different job than fashion designing and this is my first collection. I think with this win, I will pursue this as my career.
What will you be bringing back home from Japan?
I will try all the weird Kit-Kat flavors and soda flavors. Kit-Kat is life.
RJ Santos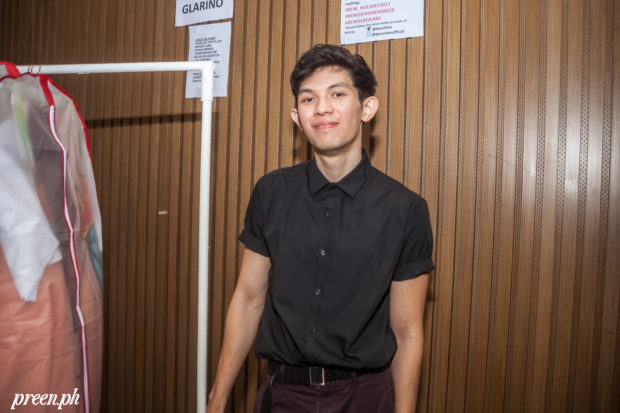 Collection: Borders
What's the inspiration behind the collection?
It's inspired by songs that my parents would listen to. My dad was a salesman and he would go around Northern Luzon so sometimes we would travel with him and the music they listened to were ABBA and Led Zeppelin. It's funny because what triggered me to do this collection was how one time, I was driving home and my iPod was on shuffle and "Dancing Queen" played so memories came back. I saw an image of a girl in a pink dress, which became [the last look] for this collection.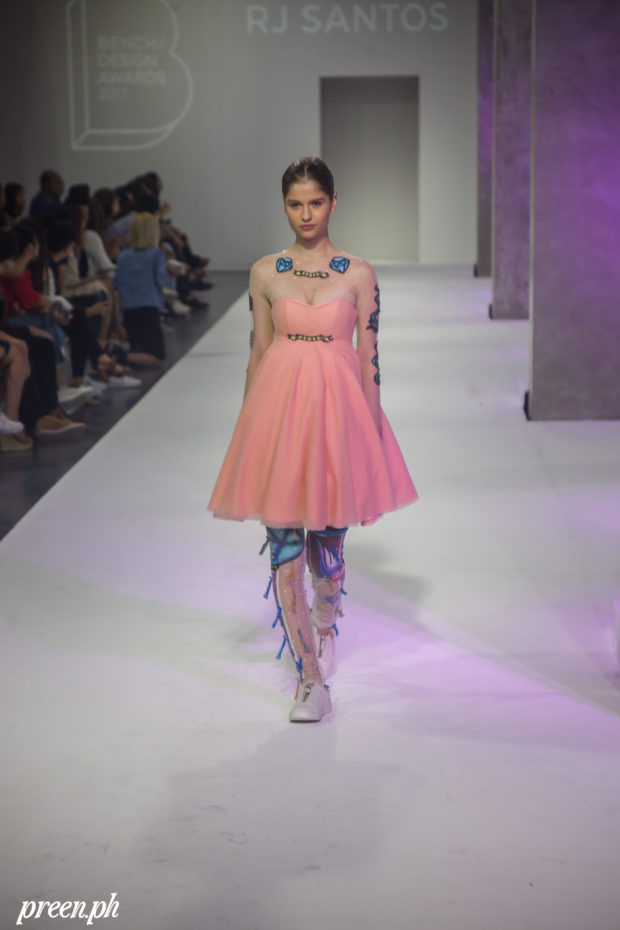 What's the most challenging aspect of making this collection?
Some of the clothes I do myself, some I make the pattern. I work with suppliers as well but sometimes I feel it's not the same with my vision.
What does it feel like to get this right after getting recognized at Philippine Fashion Ball?
Overwhelming. I've always wanted to join a competition after graduation. It's another validation after all those months of working.
What's one thing you will do in Japan?
Eat. I will try all the ramen that I can.
Jaggy Glarino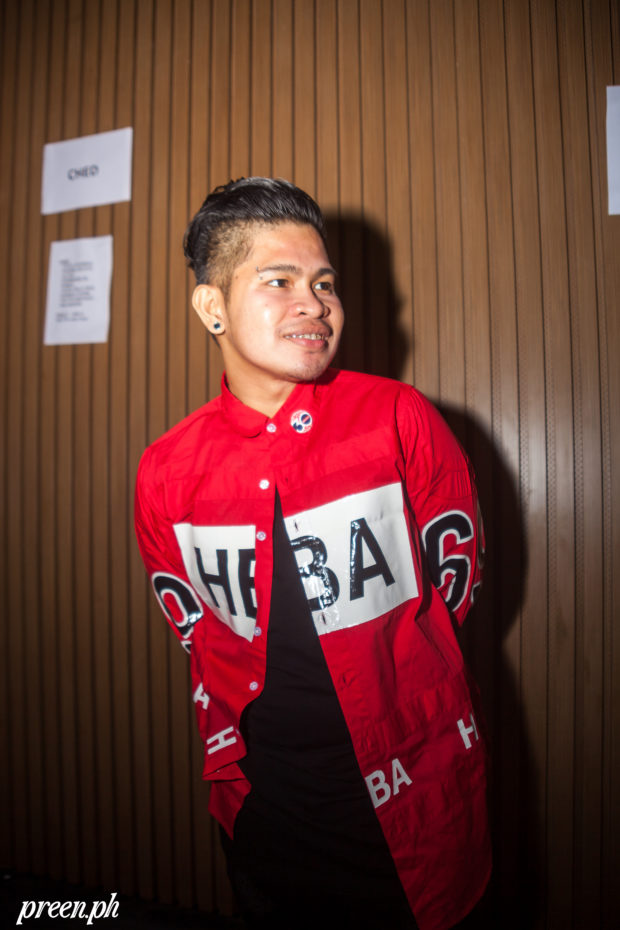 Collection: Eroplanong Papel
What was the inspiration behind the collection?
It's nothing specific, I just want to create a collage of my childhood. Imagine me going home from school, playing with paper boats and paper planes, watching cartoons and anime. That's why the elements were exaggerated and statement-making. I wanted the colors to remind you of childhood.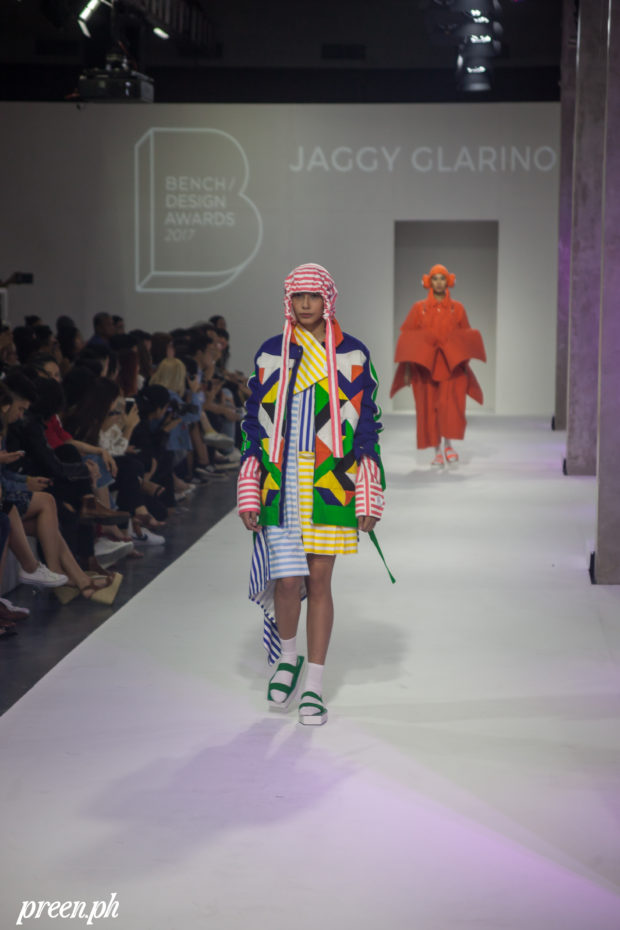 What did you learn about yourself during this process?
Trying to make things work depending on the situation. The best thing I learned is resiliency.
What's the one thing you will bring to Tokyo?
Outfits for my #ootd. I would like to have good photos around the city. It will be my first time in Japan.
Photos by Mac Villaluna 
Follow Preen on Facebook, Instagram, Twitter, Snapchat, and Viber
Related stories:
How Paolo Roldan Can Go From Wearing Streetwear to a Vintage Givenchy Suit
Rhett Eala on Struggling to Find Cohesiveness Amid Inspiration
Piopio Throws a Fiesta For Their First Runway Show
Filipino Designer Seph Bagasao Mixes Denim and Knit for Amazon Fashion Week