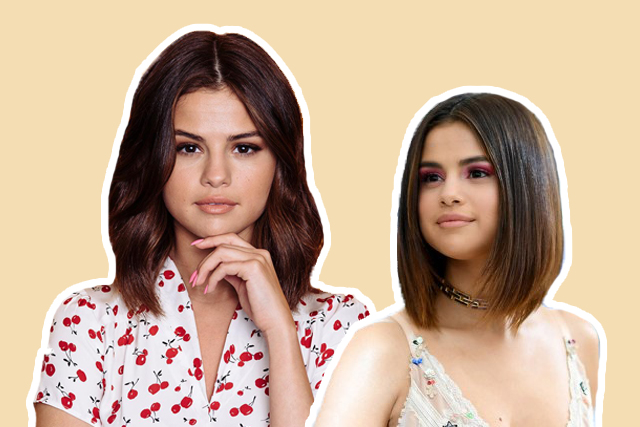 Time released a special issue recently presenting 46 women who achieved a first in their respective fields. The list included names like Hillary Clinton, Madeleine Albright, Serena Williams. One of the youngest on the list is Selena Gomez, credited for being the first woman to hit 100 million followers on Instagram.
It's easy to raise your eyebrows that this is considered a feat. But to do so would fall into the trap of comparing women with one another. The whole feature's point is to recognize women for their own merits. So what's the impact of Selena's Instagram following to the way we view people of influence? Why is it in the same league as the potential first female US presidential forerunner, the first four-star lady general in U.S. history, and the first woman to win 23 Grand Slam titles?
To hear the word "influencer" is very common these days. Anyone can claim the title with just 1,000 followers or so. It's not a problem especially if you get to help out a few people make informed decisions: from what to get from the latest trend to what's happening in the socio-political landscape. Remember, we live in the Kardashian age where a loyal following can mean checks and be the cornerstone of a growing business empire. Social media, in this sense, democratized the meaning of celebrity. You don't have to start out in audition halls to be one, you can just simply fire up your phone and post a compelling photo. Just look at how YouTube turned the tables around with red-carpet stars desiring to become vloggers.
Selena still falls into the traditional sense of celebrity. She was a child star and we saw her evolution into the limelight. With her growth, there came a recognition among the flatlay obsessed. You could see how she was both keen and lucky to experience such a change in the landscape. As people were still struggling with social media, Selena embraced it and made it a part of her career.
Business of Fashion maps out how she also grew slowly from a pop star to a fashion force. Selena currently has a collaboration with Coach, following up a campaign with Louis Vuitton last year. She handled a public breakup with Justin Bieber and her current relationship with The Weeknd. We didn't see her go off into a train wreck or into a full-blown revenge spree.
With her openness about her battles with depression, she used her voice to provide a refreshing view on a subject often kept hidden. (She's also the executive producer of 13 Reasons Why) This is vis-a-vis promotion of your favorite childhood beverage and all while staying real. "The biggest challenge is separating what you see on your phone from what is your life," said Selena to BoF. To be a part of the mechanism that creates the online content yet self-aware has got to account for something.
But that's not all, it seems. Just within the past 24 hours, Selena revealed more about her struggles with Lupus. She's proven herself a tough cookie. And it adds another layer to why Selena's Instagram following is important. People, no matter how much you give them the good life and the Instagrammable, still crave for something authentic. Selena isn't afraid to simply share what is happening with her with a certain candidness that so many others try hard (ironically) to achieve.
Selena does it with the sincerity that's hard to find but often spoken about. It doesn't come off as a highly-complicated PR play or a ploy to get us to simple click like. With Selena, her rise to a huge following, it wasn't just about being an influencer. It's about being influential to people to be who they are. She said it best in the ending of her Time essay, "I think it's really hard to be a kid now, especially with social media. I can't imagine what it would be like to grow up with that. It's already difficult to get up every day and just feel good about yourself without seeing the highlights of everyone else's life. That's why I like being vulnerable with my fans on social media. I like that they've seen my mistakes. I try to use that as a way to connect with them. That's all I can do. I hope that they know that strength doesn't mean that you have to put on a facade. Strength is being vulnerable."
Art by Lara Intong 
Follow Preen on Facebook, Instagram, Twitter, Snapchat, and Viber
Related stories: 
What Is Lupus and Why Did Selena Gomez Go Through a Kidney Transplant?
Selena Gomez Opens Up About Her Psychiatric Treatment
What Happens When a Celebrity Wants to Be a YouTube Star?
Does 13 Reasons Why Give a Fair Portrayal of Suicide and Mental Health?