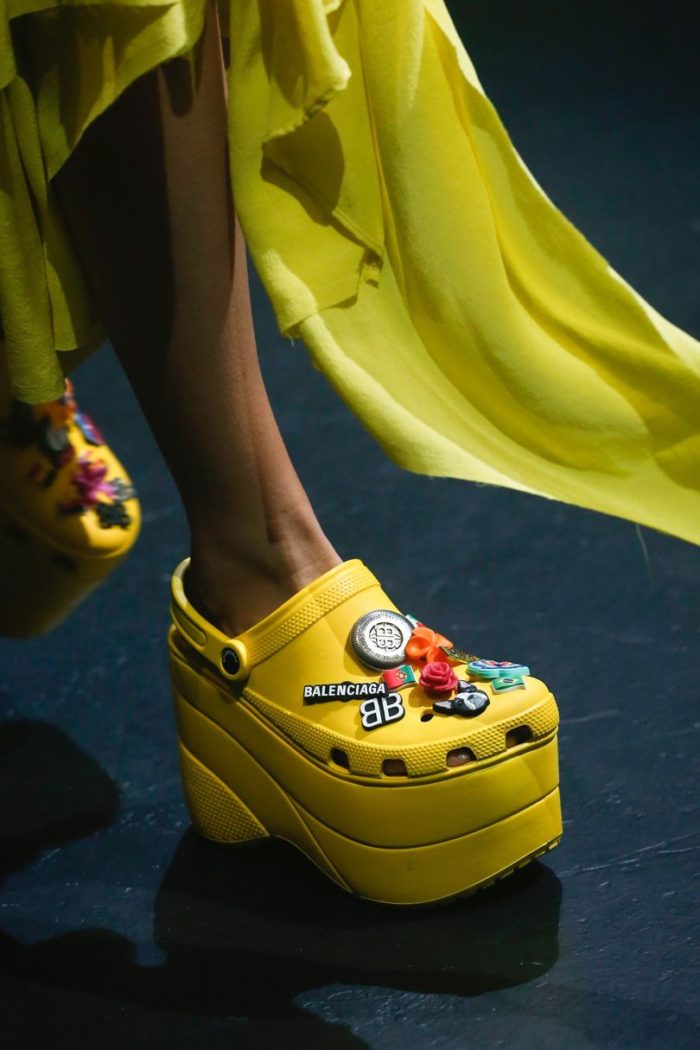 Did Demna Gvasalia of Balenciaga just take ugly shoes to the next level? We can only imagine the gasps when they all saw Crocs down the runway paired with his last five looks—it might be his way of ending things with a bang.
The Foam, which is its official name, is a pair of 10cm platform Crocs adorned with various gibbets like the brand's logo, a dog, and a few random things you can probably find in your kid's toy box.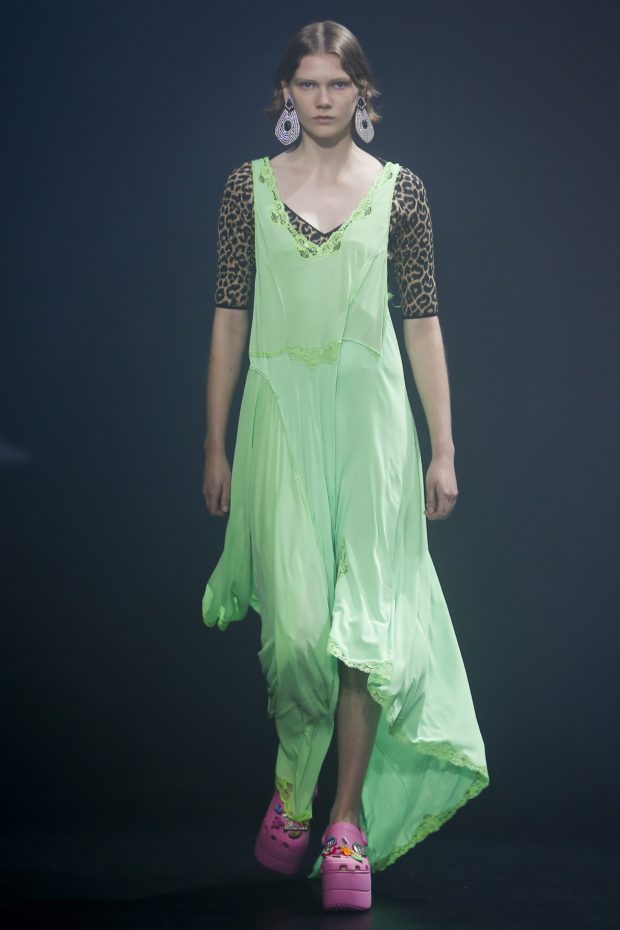 Demna found Crocs to be very modern, "It's a very innovative shoe. It's light, it's a one-piece foam mould and to me these kind of techniques and working with these kind of materials is very Balenciaga," he said to Vogue UK. "In the future you will be able to 3D print them at home because they are all one piece." No, thanks.
"When Balenciaga approached us, we were intrigued by the opportunity to push the boundaries of our design and molding capabilities to see what we could create together," said Michelle Poole, Crocs' SVP of global product and marketing, to Footwear News. "Working with Balenciaga has been so much fun for our team, and once again demonstrates the relevance of our iconic clog in today's fashion and design world, as well as allowing us to tap into the excitement and energy that comes from unexpected partnerships."
Balenciaga was not the first to collaborate with the brand. In 2016, Christopher Kane released luxury Crocs in marble-finish with crystals as gibbets.
So what are your thoughts? Will you be copping this pair once it lands in stores next summer?
[
Vogue UK
,
Footwear News
,
Refinery29
]
Photo courtesy of Vogue and Crocs' Instagram account
Follow Preen on Facebook, Instagram, Twitter, Snapchat, and Viber
Related stories:
What's the 'Ugly-Pretty' Shoe and Why Is it Trending?
Balenciaga Lets Go of Casting Agents After Accusations of Model Bullying
The Pink Trend: How to Wear This Color Sans the Barbie Feel
10 Rainproof Shoes That Will Save You for the Wet Days Ahead
Milan Men's Fashion Week Offers Shoe Options for Every Personality