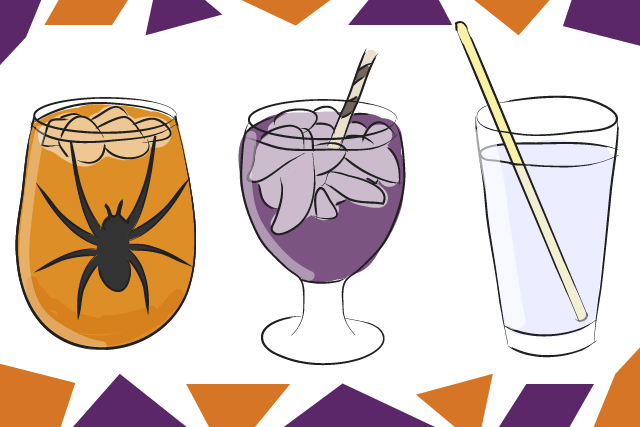 With Halloween coming up and a few days off work, we thought we'd share some cocktail recipes for you to try at home. These are perfect if you're throwing a Halloween party at home or if you have some time to try something spooky but tasty. These cocktails are inspired by the flavors of the season like caramel apples and pumpkin spice. Get your ingredients ready and serve these to your friends and family.
Pumpkin Spice Wine Spritzer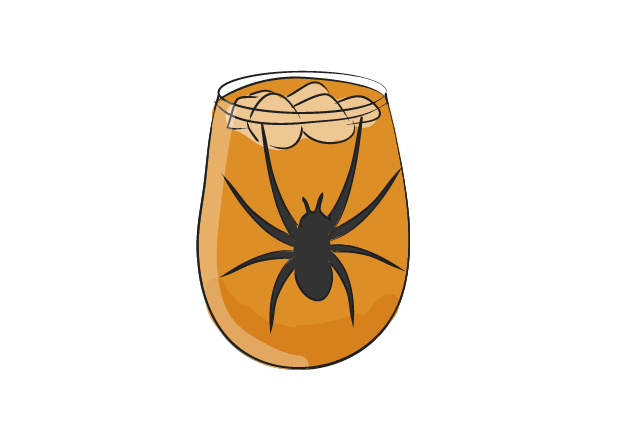 We're adding this cocktail to our list of pumpkin spice treats we want to try. The pumpkin spice flavor is given an adult twist with the addition of white wine and flavored liquor.
Ingredients:
4 oz. white wine
1 oz. pumpkin spice liquor
Seltzer
Cinnamon stick for garnish
Procedure:
1. Add to a glass
2. Pour the wine and pumpkin spice liquor
3. Stir the mixture and then pour the seltzer
4. Garnish the drink with a cinnamon stick
Purple People Eater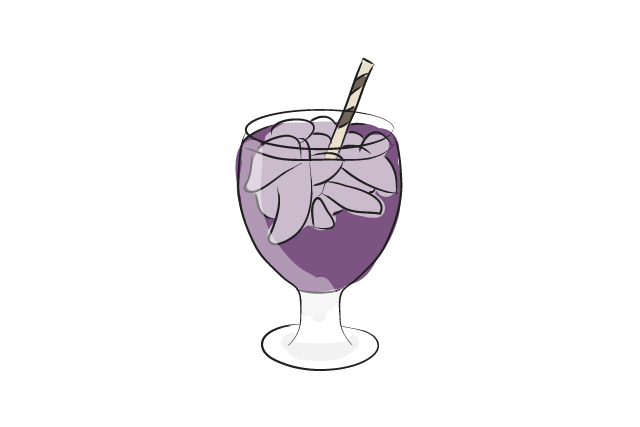 Nothing screams Halloween like a drink called "Purple People Eater." It has a festive yet ghoulish purple hue that is sure to catch everyone's attention. Turn up the Halloween factor by adding some sprinkles or sugar to the rim of the glass.
Ingredients:
Simple Syrup
Purple Sanding Sugar or sprinkles
1 ½ oz. vodka
1 oz. blue curacao
1 oz. sweet and sour drink mix
1 oz. grenadine
1 oz. cranberry or grape juice
Procedure:
1. Dip the rim of the glass in simple syrup and then coat it with the purple sanding sugar or sprinkles
2. Combine the vodka, blue curacao, sweet and sour drink mix, grenadine, and cranberry juice in a cocktail shaker with ice
3. Add ice to the glass and pour the cocktail mixture
Jekyll and Gin
For those of you who don't know, tonic water actually glows when placed under black light. So get some lights and make a few glasses of this cocktail to see the magic happen. This also makes for a great Instagram photo.
Ingredients:
3 oz. gin
½ oz. lemon juice
1 tsp. Grenadine
Tonic Water
Procedure:
1. Combine the gin, lemon juice, and grenadine in a cocktail shaker
2. Add ice to a large glass and pour the mixture
3. Top off the drink with tonic water
Caramel Apple Cocktail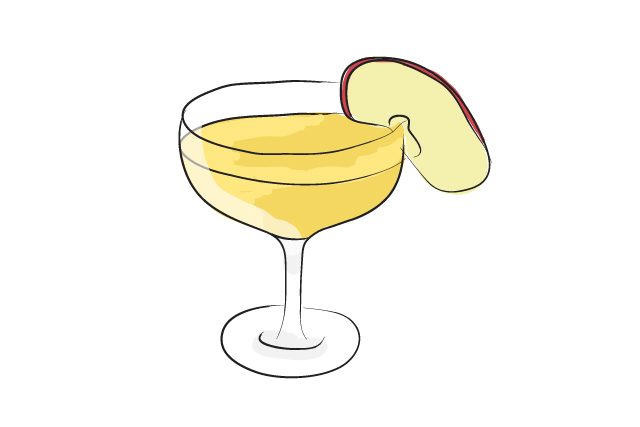 For something on the sweet and fruity side, try making this caramel apple-inspired cocktail. You can either serve this cold by mixing it in ice or warm by simmering the apple juice.
Ingredients:
2 oz. apple juice
2 oz. caramel vodka
1 oz. butterscotch liquor
Caramel sauce
Turbinado sugar
Apple slices for garnish
Procedure:
1. Coat the rim of the glass with caramel sauce and then dip it in turbinado sugar
2. Combine apple juice, caramel vodka, and butterscotch liquor in a cocktail shaker with ice
3. Strain the mixture into the glass
4. Garnish with fresh apple slices
Blood Orange Blackberry Rum Punch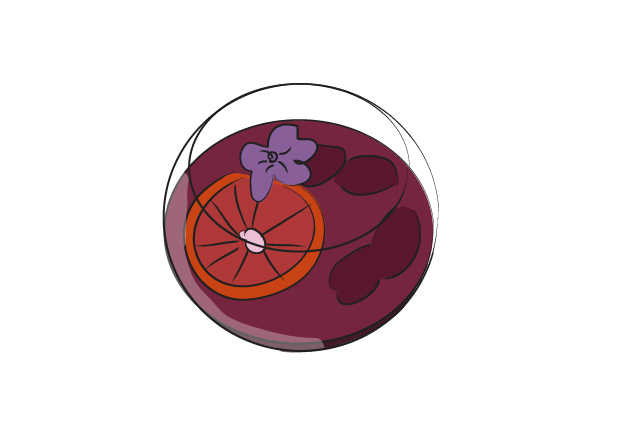 The blood orange in the glasses give this drink its Halloween twist. It also has a good serving of fruits from the blackberry garnish to the lime juice.
Ingredients:
1 cup chilled blood orange juice
1.5 cups chilled blackberry soda
1 cup rum
¼ cup fresh lime juice
1 cup fresh blackberries
1 blood orange thinly sliced
Procedure:
1. Fill a large pitcher with ice
2. Add all the ingredients and stir to combine
3. Garnish each glass with blackberries and a blood orange slice
Art by Lara Intong
Follow Preen on Facebook, Instagram, Twitter, Snapchat, and Viber
Related stories:
Who Knew Fruit Balls Make for a Good Cocktail?
How to Make Solenn Heussaff's Favorite Cocktail
Makeup Products to complete Your Halloween Look
Scarlet Snow Belo, Kendra Kramer, and Archie Burnand Show You Their Best Halloween 2017 Costumes