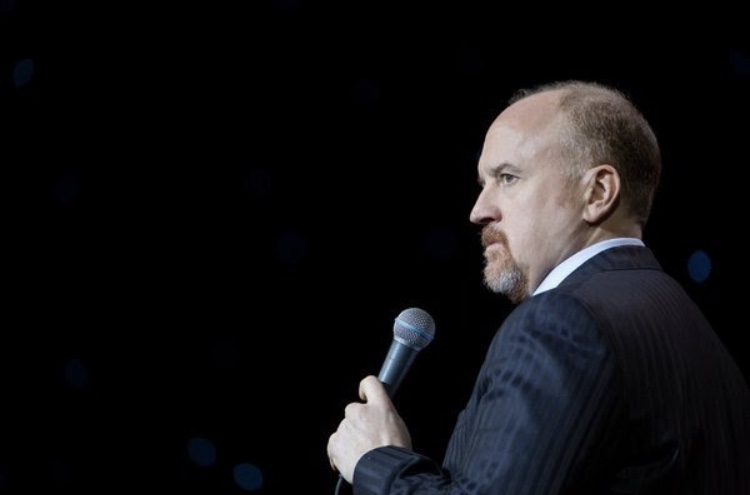 "These stories are true," says Louis C.K. of the accusations that have surfaced from five different of women, recounting how he would masturbate in front of them.
Louis continues in his official statement, "At the time, I said to myself that what I did was O.K. because I never showed a woman my dick without asking first, which is also true. But what I learned later in life, too late, is that when you have power over another person, asking them to look at your d*ck isn't a question. It's a predicament for them. The power I had over these women is that they admired me. And I wielded that power irresponsibly." He concludes the apology with, "I have spent my long and lucky career talking and saying anything I want. I will now step back and take a long time to listen."
Louis started out as a writer for comedy's big names like David Letterman, Conan O'Brien, and Chris Rock. In 2010, he starred in the drama-comedy Louie, which was a semi-autobiographical take on his life. To date, the comedian has six Emmy awards. You would think he would be a bit brighter when it came to knowing more about inappropriate behavior. But as you can see in his statement, he's only learned about it now that it's splashed across headlines.
The New York Times first published the story recounting these various incidents involving Louis. Comediennes Dana Min Goodman and Julia Wolov were hanging out with Louis after a the US Comedy Arts Festival performance when the latter asked if he could masturbate in front them. They first took it as a joke until he started taking off his clothes.
This is not the first time Louis has been a point of controversy. Within the week of the Weinstein scandal, the comedian released the trailer to his film I Love You, Daddy which centers him as a father to a teenager daughter who is having a relationship with a much-older film director. Yuck.
[
The New York Times
]
Photo courtesy of The New York Times
Follow Preen on Facebook, Instagram, Twitter, Snapchat, and Viber
Related stories:
5 Warning Signs of Sexual Harassment in the Workplace
Women vs. Sexual Harassment: Here Are the Laws You Should Know
Rhian Ramos' Post Reveals More Sexual Harassment Stories
LISTEN: Harvey Weinstein Admits to Groping Breasts of Filipina-Italian Model