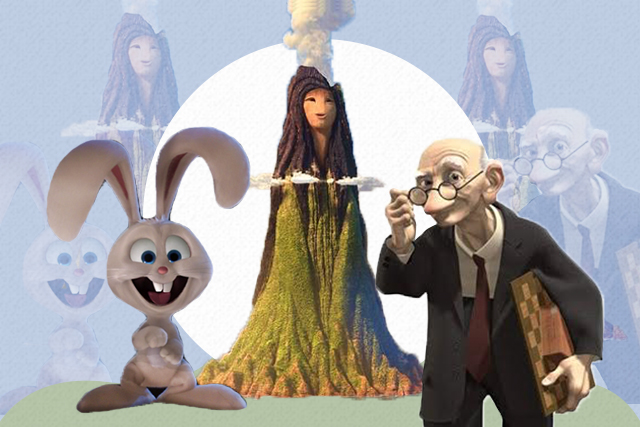 If you've been scrolling through Facebook, you might have come across the controversy behind Disney's new short film. Olaf's Frozen Adventure, that played for before Coco was not short at all. The film got some hate for being 21 minutes long and having a subpar plot. Despite this less than successful short film, there have been wonderful ones in the past. Films that will make you laugh, cry, and get excited for the movie you were about to see. If you need some cheering up today, check out these Pixar short films that we love.
Lava
When love and music strike the perfect balance, it makes for a great short film. Lava is "inspired by the isolated beauty of tropical islands and the explosive allure of ocean volcanoes." With the voices of traditional Hawaiian singers and the sound of a ukelele, Lava tells a love story through music.
Geri's Game
Geri's Game is a lighthearted short about an old man who plays a chess game at the park. Who is he playing against? Himself. It's entertaining and sure to make you laugh. The creative team and Pixar even won an Academy Award for Best Animated Short Film in 1998.
The Blue Umbrella
Watching cartoons that bring inanimate objects to life is always a treat. The Blue Umbrella tells the story of two umbrellas that fall in love in a rainy city. Windows, street, lights, and buildings are also given faces and reactions.
Presto
Follow Presto the magician and rabbit Alec in this short film. Alec, who just wants to eat some carrots gives Presto a hard time during his show. Instead of performing the trick as practiced, Alec shows his own sleight of hand with magic hats.
Dante's Lunch
If you loved Coco, watch this short that focuses on Dante. Watch as he runs around town chasing a bone. A bone that's part of a skeleton visiting from the land of the dead.
La Luna
If you missed this week's supermoon, press play on this video. La Luna shows the relationship between a young boy, his father, and grandfather. See the wonder in the little boy's eyes as he discovers his family's line of work.
Art by Lara Intong
Follow Preen on Facebook, Instagram, Twitter, Snapchat, and Viber
Related stories:
How Smaller and Smaller Circles Reflects the Current Drug War
This Is How We're Preparing For Star Wars: The Last Jedi
All the Emotions We Felt While Watching the Avengers: Infinity War Trailer
Crazy Rich Asians Dodged Whitewashing Offer, But Here Are Other Films That Didn't