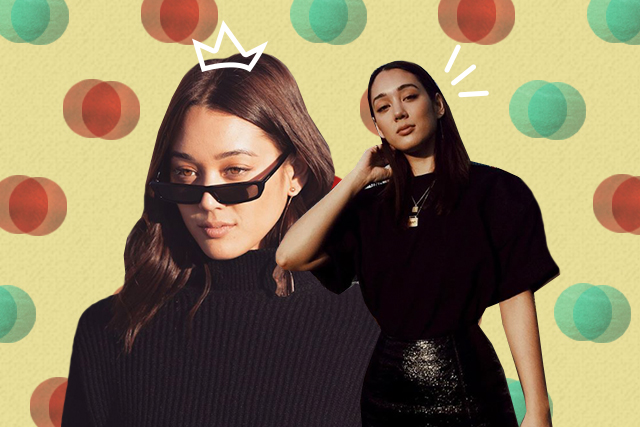 Everywhere we look, there's someone who's celebrating their Christmas party. We already took tips on throwing a friendmas gathering from the It Girls. Now, our focus is shifting on Kim Jones and her hosting know-how.
A couple of days ago, Kim and husband Jericho Rosales held a Mexican-themed Christmas party in their home. It was filled with food, fairy lights, and even games. How did she do it? We broke it down to give you a quick guide on being the hostess with the mostest like Kim.
#1 Find inspiration online
https://www.instagram.com/p/Bc0yrSNB4Ea/?taken-by=kimcamjones
If you look at the table setup, it looked like it was pulled from someone's Pinterest board. And Kim might've done just that as she wrote on her Instagram post, "Pinterest must be in overdrive this season." The centerpiece was made with leaves and pine stems, topped with candles of different sizes. Meanwhile, the plates and glasses were kept simple to contrast the low wooden table and the decorations.
Remember: Bookmark photos and links that inspire you. It will come in handy in the future.
#2 Make everyone comfortable
Kim also spread out pillows and patterned rugs so the guests can comfortably sit on the patio floor. This also adds to the overall chill atmosphere of the party.
Remember: If you have several guests over, do the party outdoors. You can do more activities too.
#3 Arrange games for all ages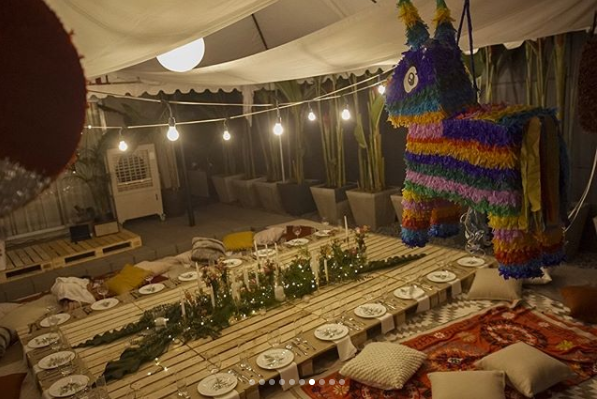 Speaking of activities: No party is complete without games for the kids and adults. There were piñatas and a huge Jenga tower for everyone to participate in.
Remember: Get creative with the games and don't be afraid to look into the ones you used to love when you were younger. For something more chill, go for cards or board games.
#4 Invite your friends and let them help out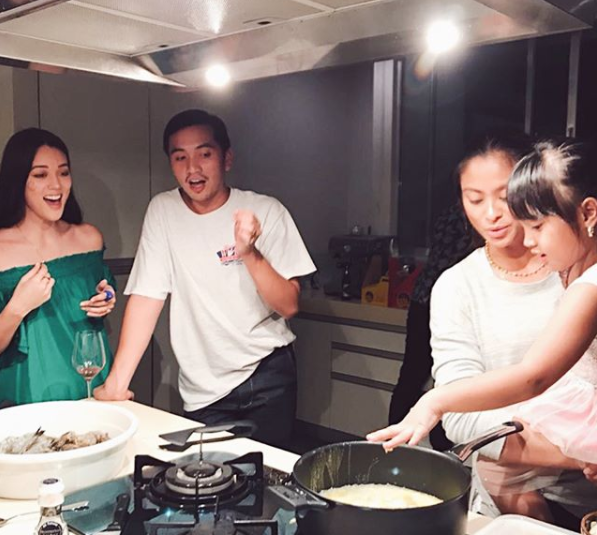 Kim wasn't the only one who pulled this off. Jericho helped her out and even complimented her hard work to set everything up. Some of their friends also assisted with dinner, and Kim borrowed the rugs from Sunshine Flores.
Remember: Don't hesitate to ask for help when you have a lot on your plate.
#5 Take photos with everyone
As the hostess of the party, Kim and her friends took lots of photos to document the night. And by that, we mean from the dinner to their candid shots while drinking wine.
Remember: Set up good lighting so all your photos will look clear regardless if they're taken late in the night.
Art by Lara Intong
Follow Preen on Facebook, Instagram, Twitter, Snapchat, and Viber
Related stories:
Complete Your Friendmas Dinner Party With Tips From the It Girls
Christmas Light Hacks: Create Your Personal Lumi Effect For Your IG Photos
Why Your Succulents Deserve a Spot at the Christmas Dinner Table
Jericho Rosales On What It's Really Like to Be an Instagram Husband
Fashion Blogger Kim Jones Is Apparently a Beauty Junkie