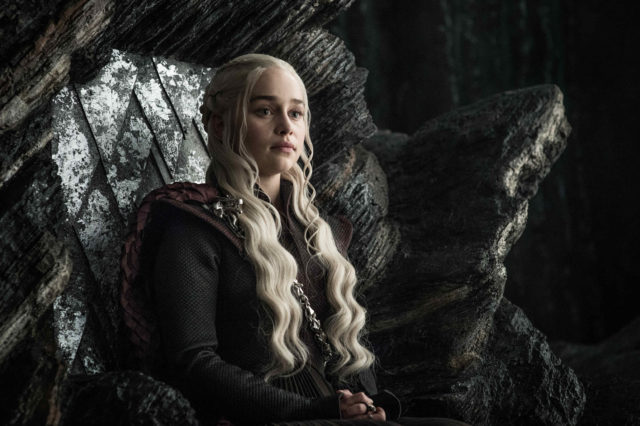 Don't expect a new season of Game of Thrones this year. HBO officially announces that the eighth and final season will premiere in 2019. Before you scream "Nooo," there are a couple of reasons why you should still be excited.
During a convention last year, sound designer Paula Fairfield said that the new episodes will be feature-length, or around 80 minutes or longer. This adjustment makes up for the fact that Season 8 will only have six episodes.
We know six episodes sound so little compared to when GOT did 10 one-hour episodes per season. But if the feature-length rumor is true, the total of hours you'll watch is similar to 10 episodes. Do the math.
Vanity Fair also noted that there will be a new character, a mercenary from the Golden Company named Harry Strickland (played by The Last Kingdom actor Marc Rissmann). We wonder how this character will shake up Westeros during this climactic season. Most especially since there's a fan theory that he might be Daenerys Targaryen's former lover.
That said, you still have a year to prepare yourself for the finale. We suggest you re-watch the past seasons to refresh your memory.
[
HBO
and 
Vanity Fair
]
Screengrab from Game of Thrones
Follow Preen on Facebook, Instagram, Twitter, Snapchat, and Viber
Related stories:
Why We Won't Miss the Rape Scenes and White Walkers on Game of Thrones
Ranking the Game of Thrones Houses After the Season 7 Finale
Game of Thrones Spin-Offs Will Be Coming Your Way
Ever Wonder What Jon Snow Actually Smells Like?
Three Questions We Have After The Penultimate Sixth Episode of Game of Thrones Season Seven