This year's Golden Globes Awards was a show of solidarity against sexual harassment in Hollywood. Every actor wore black and sported "Time's Up" pins in support of the TIME'S UP Legal Defense Fund—an initiative which "provides subsidized legal support to those who have experienced sexual harassment, assault, or abuse in the workplace."
Among the numerous red carpet looks, we noticed a sexy and somewhat powerful trend: the plunging neckline.
As we've seen in other award shows, this detail is considered a daring choice. Sadly, it's also often associated with "looking slutty," regardless of the dress' length and the wearers' body type. Even just showing cleavage will warrant that reaction. But, as Man Repeller pointed out in 2013, this style is now seen as "elegant, ladylike, and fresh."
That said, wearing a plunging neckline seems to have an underlying message. It's like saying a big "NO" to everyone who sexualizes a woman's body and taking advantage of them.
Celebrities like Margot Robbie, Kate Hudson, Eva Longoria, and Catherine Zeta-Jones opted for the design. All of them also spoke up against Harvey Weinstein amid his widespread scandal.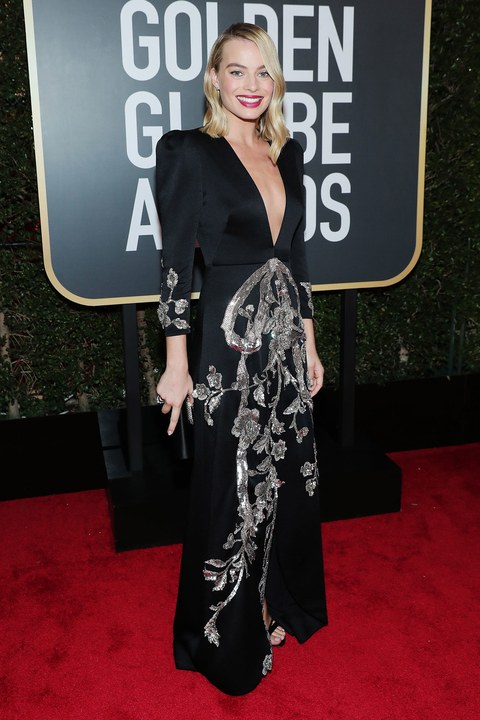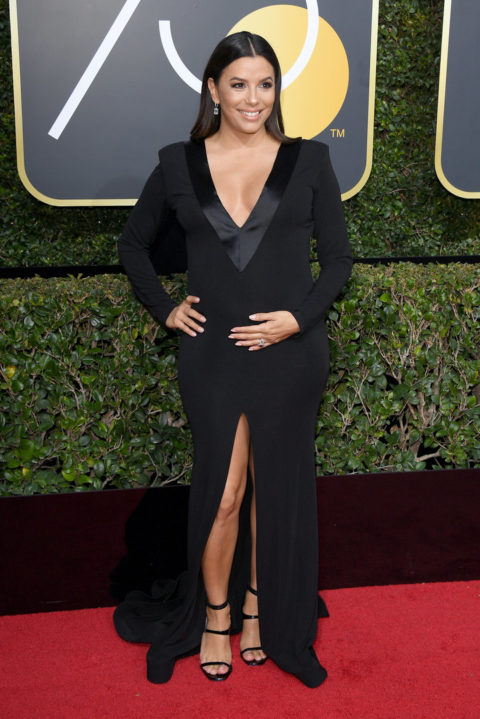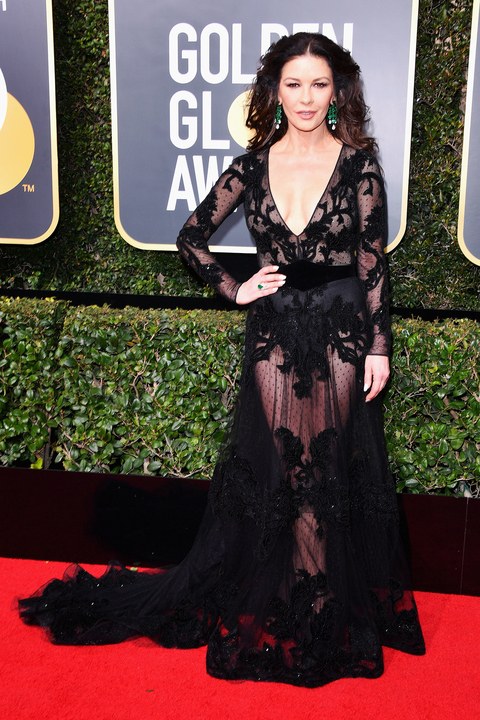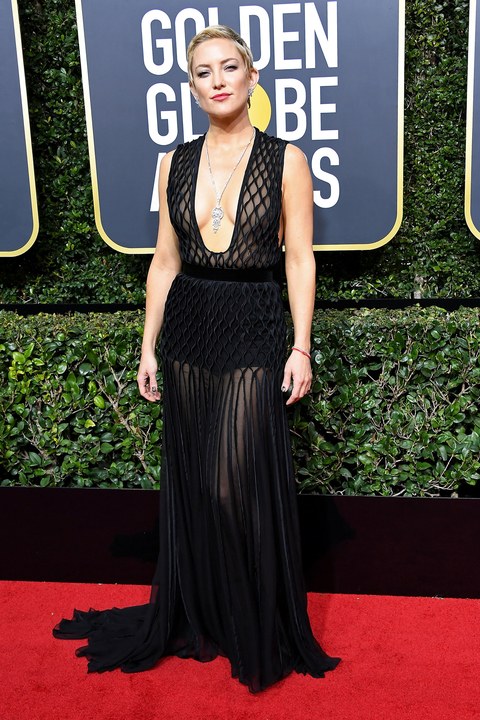 Sexual harassment and assault survivors also showed up wearing plunging neckline gowns. This included Ashley Judd, who detailed that Harvey wanted her to watch him while he showered; and Big Little Lies star Laura Dern, who opened up about her harrowing experiences in Hollywood.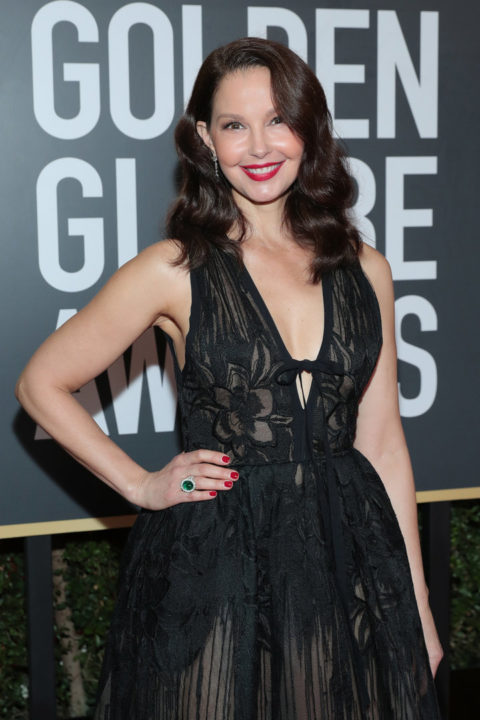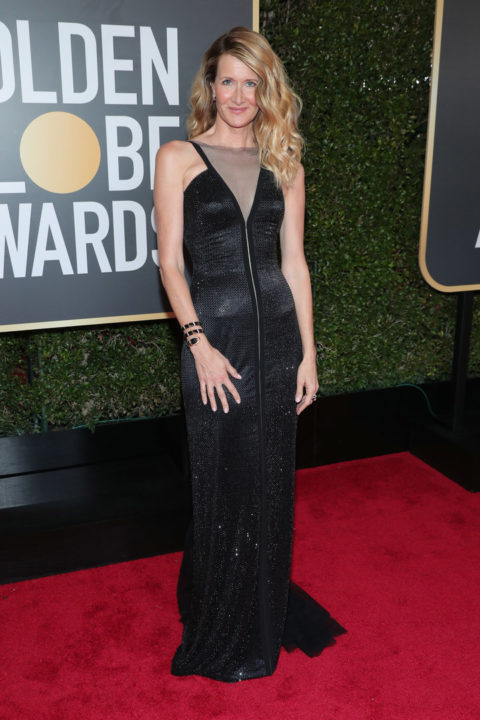 Halle Berry and Issa Rae joined in the silent protest as well.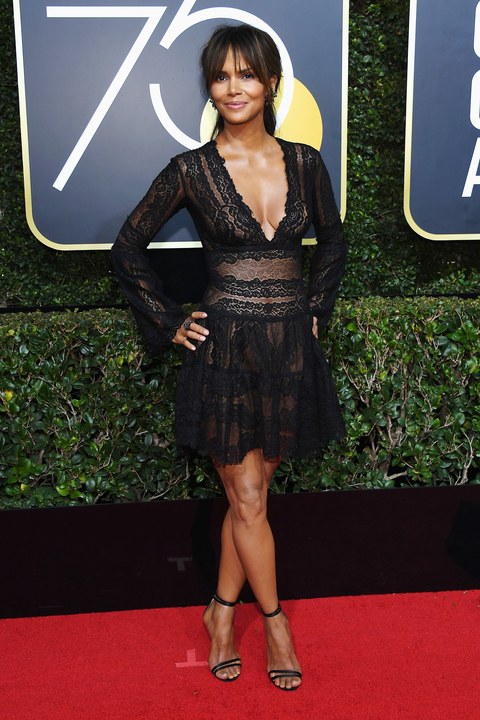 Indeed, the 75th Golden Globes Awards was a night of empowering messages in various forms—be it with the pins they wore or a slogan stitched on a piece of clothing. This can also be a sign that #WhyWeWearBlack might be a recurring trend in future awards shows. We'll just have to wait and see in the coming months.
Art by Lara Intong
Photos courtesy of Vanity Fair and Huffington Post
Follow Preen on Facebook, Instagram, Twitter, Snapchat, and Viber
Related stories:
#TimesUp: This is Why Celebrities Wore Black to the Golden Globes
Rose McGowan Isn't Sold on The Black Gown Protest at the Golden Globes 2018
How #MeToo Unites Women Beyond Race and Class for an Overdue Cause
Women Against Harvey Weinstein: What Took So Long?
What Are the Effects on Women Who Come Forward About Sexual Assault?