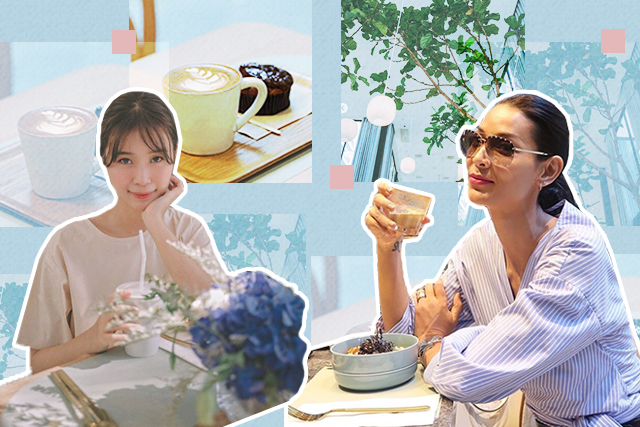 One afternoon, I was walking at Greenbelt and saw a new Harlan + Holden structure. But it wasn't the usual clothing store like I expected, it was one of the brand's first pop-up restaurants.
Harlan + Holden is known for their minimalist pieces that are suitable for everyday wear. Now that they're venturing into the restaurant and café business, with spots in Greenbelt and Power Plant Mall, you can also see their fresh aesthetic on the interiors and decor. Plus, the fact that they're found outdoors also gives patrons lots of natural light to take #foodporn shots.
If you're thinking of visiting one of the branches, take a look at what local celebrities and influencers ordered and what they loved about it.
Tricia Gosingtian
Tricia Gosingtian recently had lunch with her blogger besties at Glasshouse Harlan in Power Plant Mall. She ordered a poke bowl (which comes in a light blue bowl) and coffee. But what caught Tricia's eye was how homey the place felt, and shared photos of the marble flooring and wooden tables.
Laureen Uy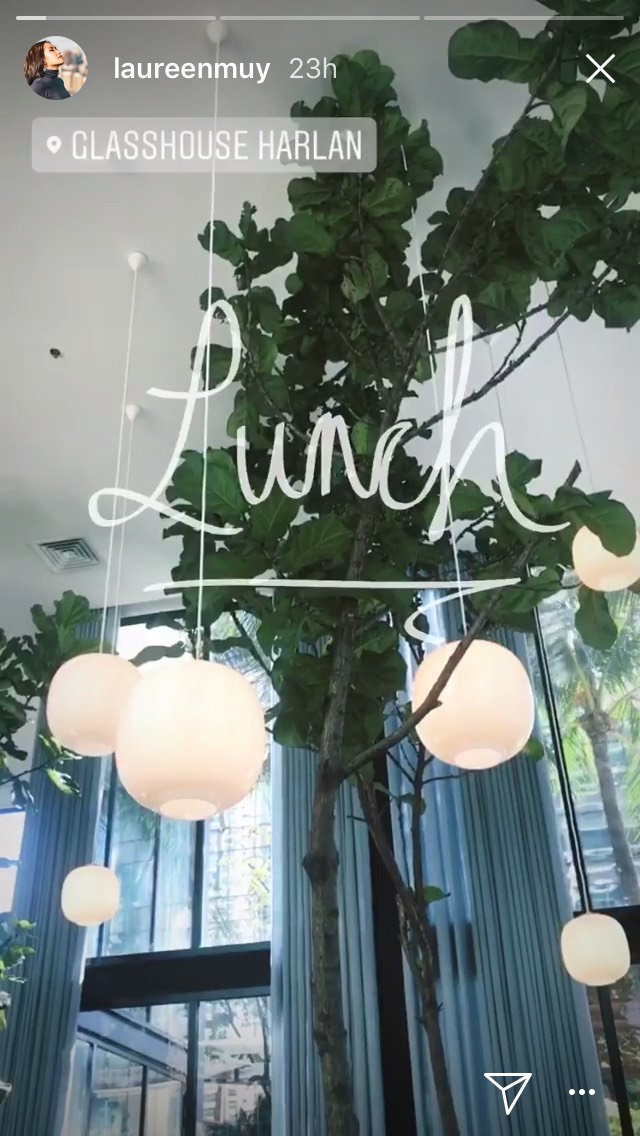 Laureen Uy was also present at the blogger besties lunch. She couldn't help but take a photo of Glasshouse Harlan's lighting fixtures and hanging greenery.
Karylle
If you want to catch up with relatives or friends, you can do it at the Harlan + Holden Café just like Karylle. She recommended the cappuccino and chill atmosphere while she hung out with her loved ones.
Nicole Andersson
Nicole Andersson made use of the natural lighting to do a flat lay. We also spot a plate of grilled panini sandwiches on a bed of sweet potato chips.
Nix Alañon
Interior designer Nix Alañon proved that you can have lunch by yourself and just take in the atmosphere while you eat. He also took a photo of the restaurant's blue and white decor, and you can also see the floor-to-ceiling glass windows surrounding the dining area.
Joey Mead-King
Joey Mead-King opted for the Cortado, which is a type of espresso latte, and a poke bowl during her visit. She also looked stylish while posing with her cup of joe.
Jo-Ann Bitagcol
Also spotted recently was model Jo-Ann Bitagcol, who had lunch with some friends. According to her Instagram post, she loved the "chic, fresh vibe, [and] nice familiar flavours."
Dominique Cojuangco
Aside from the coffee, Dominique Cojuangco couldn't get enough of the complimentary sweet potato chips. If we were her, we wouldn't stop munching on them too!
Art by Lara Intong
Follow Preen on Facebook, Instagram, Twitter, Snapchat, and Viber
Related stories:
6 Labels For a Minimalist Wardrobe
Are You Overstaying at Your Favorite Coffee Shop?
Welcome to Your New Favorite Brunch Place
How You Can Make a Poke Bowl at Home
Live Like Your Favorite Movie and Cartoon Characters at These Cafes