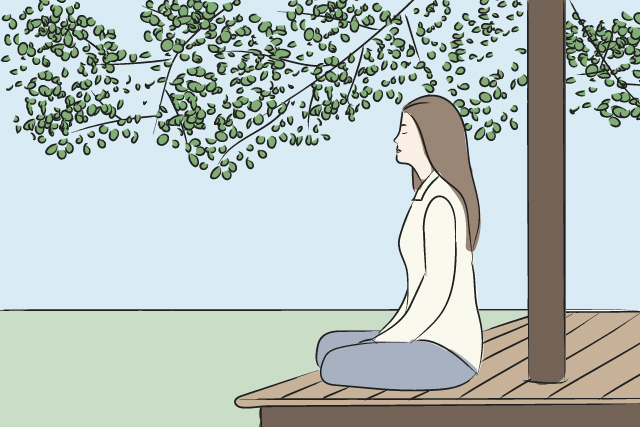 Every week, Preen tackles motherhood sans the rose-tinted glasses. Our columnists L. Juliano, Marla Darwin, Monica Eleazar-Manzano, Rossana Unson, and Ronna Capili-Bonifacio tell their personal experiences like it is—at times frustrating, oftentimes confusing, but always enlightening.
Whenever the going gets tough, admit that we almost always play the victim. We use the blame game and point our fingers at everything and everyone except for ourselves. I'm admittedly guilty of this because I am a Virgo through and through. My aunt, Grace Eleazar, read my astrology chart last year and we saw how many planets I had in Virgo. Trust me, it's a looot! I remember my husband once complained of how ultra critical I was of him. It's probably true because I do have a secret mental list of behavioral improvements for every member of my family and some of my closest friends, possibly even everyone I know. Yikes!
One of the most important lessons I have learned in Kabbalah, which is "an ancient wisdom that provides practical tools for creating joy and lasting fulfillment," is that if we want to change our relationships or our situations, know that you can because you do have the ability and power to change your life and your world. How? Surprise, surprise, it is by changing YOURSELF.
Yes, it's the painful truth. The ego will always defend to death but once you start humbling yourself. Chipping away on your own faults and shortcomings, things suddenly change for the better! I mean, I've actually done this experiment on my own relationships with my husband and kids. For example, when I hear my own children start to bicker, whine, or complain, I automatically tend to negatively react (aka play victim of circumstance) and be all authoritarian on them, wanting to reprimand and correct immediately. But if I catch myself, change the energetic course before it spirals down and choose to lift it up by being fully present, gentle, and loving instead of harsh, my kids do amazing shifts, too! I know it is hard to acknowledge that WE have to push and BE the first one to change, it's more challenging but the rewards are definitely great!
If you are feeling stuck and want a different scenario, I have compiled some of the best quotes on CHANGE and TRANSFORMATION to help inspire you in doubtful and dull moments.
***
"To change our lives, we must first change our minds. Real change starts with addressing the root of the matter."—Kabbalah Center International
"If we do not believe within ourselves this deeply rooted feeling that there is something higher than ourselves, we shall never find the strength to evolve into something higher."—Rudolf Steiner
"Kabbalah is all about change. It isn't about being proud of our good qualities: the wisdom is about transforming our darkness into light."—Yehuda Berg
"The secret of change is to focus all of your energy, not on fighting on the old, but on building the new."—Socrates
"Miracles happen outside of our comfort zones."—Anonymous
"Personal transformation can and does have global effects. As we go, so goes the world, for the world is us. The revolution that will save the world is ultimately a personal one."—Marianne Williamson
***
For those interested in Kabbalah, and starting the year right. This Jan. 29 at 7:30 p.m., understand how women have an incredible capacity to generate spirituality for those around them—and revealing this essence is what brings lasting fulfillment to them and the world.
Join Ria Trillo as she explores how to nourish our life from within and how caring for others—and ourselves!—can connect us with endless spiritual abundance and nourishment.
You can register here.
Disclaimer: The views expressed here are solely those of the author in her private capacity and do not in any way represent the views of Preen.ph, or any other entity of the Inquirer Group of Companies.
Art by Lara Intong
Follow Preen on Facebook, Instagram, Twitter, Snapchat, and Viber
Related stories:
How Parenting Can Give You a Lesson on Mindfulness
The Different Challenges of Marriage and Motherhood
Did You Know That Change in Others Start with Change in Ourselves?
Why I Harness Power from Iconic Women During Major Life Transitions