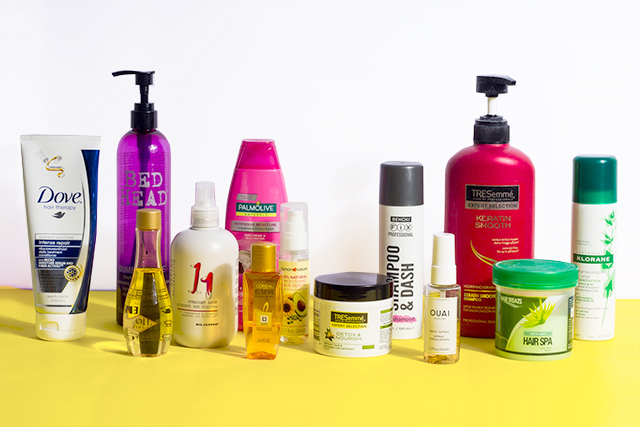 Just like skin types, there are also different hair types. Some of us have frizzy locks while others get oily throughout the day. Depending on what our hair is like will dictate the kinds of products we use to combat our hair concerns.
At the Preen HQ, we have wavy, frizzy, and dyed hair. To give you a peek into our haircare routine, we listed our must-have products for cleaning and styling. Check out the list below and you might find something you can use too.
Jacque De Borja – Managing Editor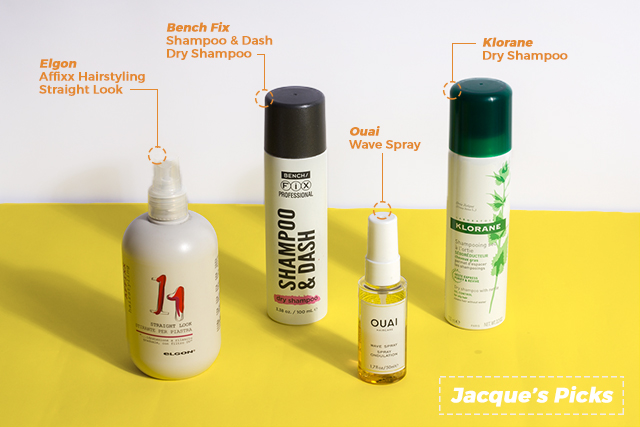 I cannot live without dry shampoo, not because i sport a second day blowout, but because my hair tends to go flat and oily by the end of the day. So dry shampoo helps bring back volume and absorb oil when I still have to go out and attend events. I currently have two favorites—the one I bought on a recent trip (again!) called Klorane Dry Shampoo with Nettle known to zap oil and is highly recommended by others, and another one from Bench Fix which is super affordable and actually one of the great ones I tried ever. And believe me… I tried A LOT!
Next up would be my Ouai Wave Spray. Again, I'm obsessed with sea salt spray to help with my waves and this one smells good and doesn't leave my hair dry. Last one would be a straightening spray from Elgon. It's the only straightening spray that kept the volume of my hair sans waves.
For cleansing, it's not photographed here but I'm all for Human Nature shampoo and conditioner. I've been using it for five to six years!
Shop: Elgon, Available at Elgon, Muntinlupa City. Bench Fix, Available at Glorietta 2. Ouai, Available on SephoraPH. Klorane, Available online.
Lara Intong – Graphic Artist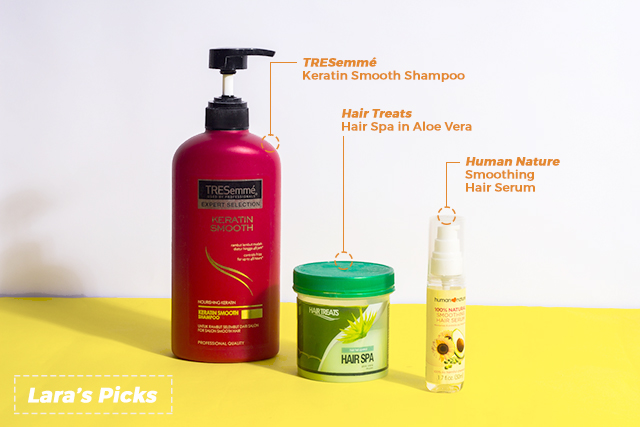 I've tried a lot of shampoos but most of them usually dry my hair out. The Tresemmé Keratin Smooth shampoo is an exception because it leaves my hair really smooth. My hair's straight but it tends to get dry and frizzy. This shampoo totally takes care of that. I've actually tried other Tresemmé shampoos too but this kind works the best for my hair type.
The Hair Treats Hair Spa leaves my hair super smooth as well. I use this on days I feel like my hair needs some extra moisture. And it smells good!
Since my hair tends to get dry and frizzy, there are a lot of days it looks quite dull as well. I also have a lot of random baby hairs that stick up for some reason, making my hair look extra crazy sometimes. I use the Human Nature Smoothing Hair Serum not just to give my hair some shine, but also to tame those stubborn baby hairs. It doesn't completely pin them down of course, it's not hair wax after all, but it helps!
Shop: Tresemmé, Available on Beauty MNL. Hair Treats, Available at Watsons branches. Human Nature, Available online.
Tisha Ramirez – Editorial Assistant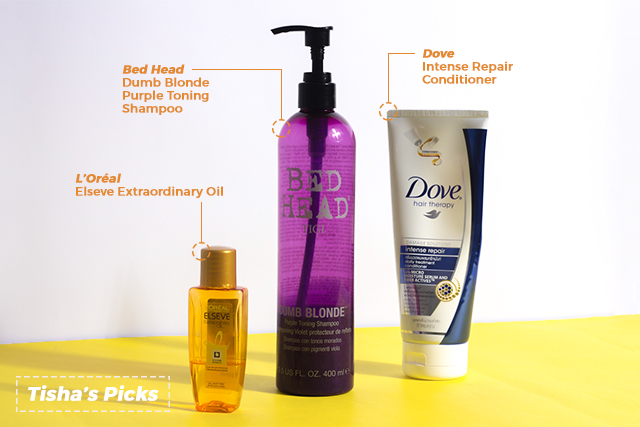 I went blonde a few months ago so my haircare routine has changed drastically. Because my locks were bleached, I have to make sure they stay healthy and smooth. For this I use Dove's Intense Repair conditioner. It's enriched with keratin-actives that repairs damaged hair.
Another way I keep my hair smooth and shiny is hair oil. I usually apply this one from L'Oréal while my hair is still damp. I work the product in from root to tip.
Because my hair is bleached, I try to keep the color intact as well. The last thing I want is a brassy head of hair. No thank you. While waiting for my next root touch up, I use Bed Head's purple toning shampoo. What does it do? "Increases cool tones and combats yellow and brassy tones in blonde hair." And it smells so good!
Shop: L'Oréal, Available at Watsons branches. Bed Head, Available at KAPWA Studio. Dove, Available on Lazada.
Jackie Arias – Editorial Assistant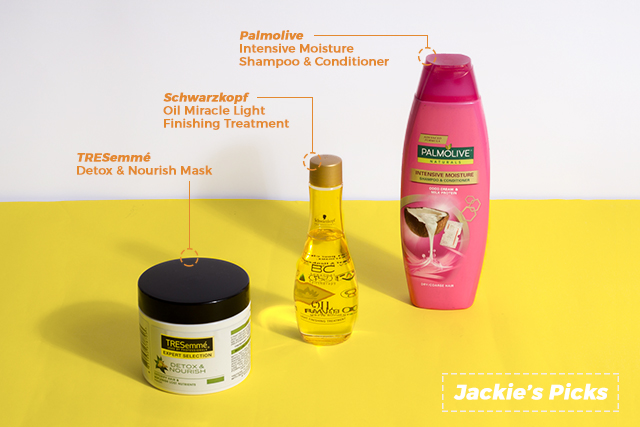 I'm not particularly fussy with my hair. It's thick and naturally wavy, and I rarely style it unless it's for a really special event. (The last time I got my hair semi-straightened was during Preen's first anniversary party. Lol.)
That said, my shampoo is whatever my grandma buys and leaves in the shower. Right now, it's the pink Palmolive which has coconut cream. I also like using  Tresemmé's Detox & Nourish hair mask whenever my hair feels dry. It smells like green tea and ginger!
For additional shine, I reach for the Schwarzkopf Professional BC Bonacure Hairtherapy Oil Potion. This one is always on my work desk just in case I need to go somewhere after office hours.
Shop: Tresemmé, Available at Watsons branches. Schwarzkopf, Available at leading salons. Palmolive, Available at leading supermarkets.
Photos by Rica Velez
Follow Preen on Facebook, Instagram, Twitter, Snapchat, and Viber
Related stories:
Preen Picks: Our Holy Grail Lip Products
Preen Picks: Our Top Three Favorite Skincare Items
Keep Your Dyed Blonde Hair Soft and Vibrant With These Products
How Can Argan and Rose Oils Give Your Hair That Much-Needed Shine