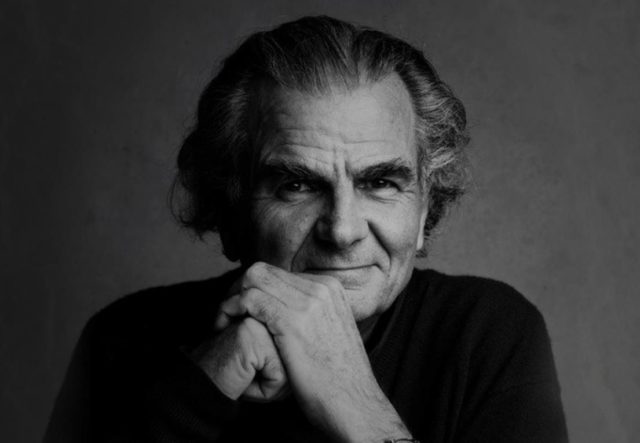 After Kate Upton accused Guess' Paul Marciano of sexual misconduct, it seems that more models are coming forward with their experiences. A Boston Globe investigative report gathered information on sexual misconduct and assault in the fashion world.
Over 50 models alleged that they've been harassed by photographers and stylists, mostly when they were still minors. They named influential people like Patrick Demarchelier, Karl Templer, David Bellemere, Greg Kendel, Andre Passos, and Seth Sabal.
Some of them also denied the allegations against them. Demarchelier is a frequent Vogue collaborator and Conde Nast reportedly stopped commissioning him in December. This may be due to an accusation from Demarchelier's former assistant's letter to Anna Wintour wherein she accused him of "relentless advances beginning when she was a 19-year-old intern."
Demarchelier told the Boston Globe that the allegations were "impossible" and that "people lie and tell stories."
Kadel, who was accused of raping a model when she was still in high school, had a spokeswoman say that he "never sexually coerced or assaulted anyone in his life."
Bellemere also claims that he never took advantage of the Victoria's Secret Angels he worked with. The brand cut ties with him in 2016 after models complained of inappropriate touching and kissing.
Lastly, Templer was accused of "yanking their breasts, touching their crotches, or aggressively pulling down their underwear without asking them during shoots." He responded to the claims, saying, "If I've ever inadvertently made anyone feel uncomfortable, I'm truly sorry. Although physical interactions with models is a necessary aspect of my job as a fashion stylist, I've never touched anyone in an inappropriate way nor ever with any sexual intent."
It's also important to note that most of the models spoke up anonymously for fear of retribution. The Boston Globe pointed out that sexual misconduct in the fashion world has been happening for decades but victims "have struggled to be heard and taken seriously." As British model Chloe Hayward said, "It's a job, and just because you see a picture of me in underwear, that's not an invitation to come to my bedroom."
We hope that these models get justice for what these men did to them. May this also encourage other victims in the fashion world to speak out against their abusers.
[
Boston Globe
]
Photo courtesy of Clio
Follow Preen on Facebook, Instagram, Twitter, and Viber
Related stories:
Gigi Hadid's Father Is Being Accused of Date Rape and He's Suing For Defamation
Terry Richardson Is Finally Facing Consequences for His Crude Actions
Kate Upton Accuses Guess Co-Founder of Sexual Harassment
Sexual Harassment Allegations Resurface Following Shaun White's Gold Medal Win'