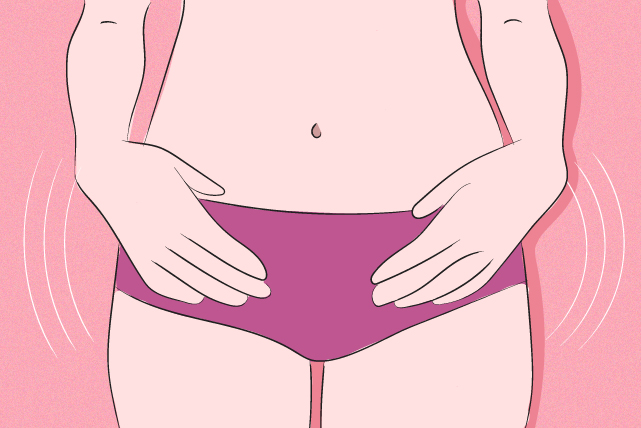 As someone who's experienced an ovarian problem firsthand, certain symptoms may seem like nothing at first. But it gets scary when they persist for long periods of time but still try to live like nothing's wrong. Of course, that's not advisable and a recent study has found that some of these seemingly normal concerns may already be symptoms of ovarian cancer.
This disease ranks fifth in cancer deaths among women and also affects 58 percent of women in developing countries. To help everyone out, we've listed some of the symptoms that are often overlooked. Also don't be afraid to schedule an appointment with your OB-GYNE if you feel it's needed.
Bloating
Target Ovarian Cancer reported that 50 percent of women in the UK would just change up their diet when they're experiencing persistent bloating. They would rather go gluten-free or eat yogurt rather than go to their OB-GYNE. The reality is that can be one of the early signs of ovarian cancer, so it's better to get checked ASAP before the cancer spreads all over the body.
Feeling full real quick
Shape noted that aside from weight loss, feeling full after a few bites is also a sign. Don't dismiss it as just your body having "one of those days."
Constant fatigue
Your daily fatigue might not be caused by your workload. WebMD reported that it's a symptom for ovarian cancer, as well as other types of cancer. When you visit a doctor, they might run some blood tests on you to see what the problem is.
Change in urinary habits
Do you find yourself going to the restroom more than you should? It might not be caused by the cold air-conditioning or always drinking your favorite beverage. Target Ovarian Cancer emphasized that if it's happening frequently and persistently, you better get checked even when you're not feeling any pain. You can never be too safe, right?
Abdominal pain
Unless you have your period, having prolonged abdominal pain is obviously not normal. Don't make the same mistake I did back then when I endured such pain for three to four months. (I had cysts, not cancer, though. But this point still stands.)
Art by Lara Intong
Follow Preen on Facebook, Instagram, Twitter, and Viber
Related stories:
7 Facts About Cervical Cancer that Can Save a Life
Migraines and Weight Gain: Is the Birth Control Pill Worth It?
Show Your Support For Breast Cancer Awareness by Shopping for a Cause
5 Risks to Know When Getting Breast Reconstructive Surgery
I Got Ovarian Cysts at 16 and It Taught Me the Importance of Contraceptives