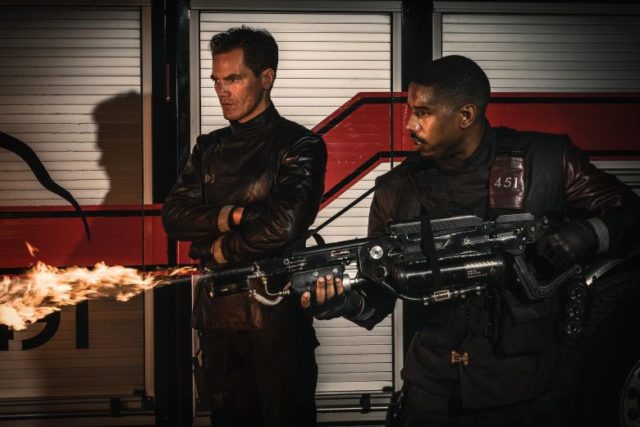 Still not over Michael B. Jordan's performance in Black Panther? Well he has a new movie coming up and you might want to mark your calendars for this.
Michael will play a fireman named Guy Montag in the HBO movie adaptation of Ray Bradbury's Fahrenheit 451. In the trailer, you'll see that he's one of the men who burns books and educates children that they will never see another book again.
While watching it, I couldn't help but notice how similar this role is from his previous ones—specifically, the burning aspect. If you remember in Black Panther, one of his iconic lines there is "Burn it all!" At the end of Fahrenheit 451, he says, "I want to burn it." Not to mention that he was the Human Torch in Fantastic Four (2015).
Oh, and he also recently "burned" his mouth while eating spicy wings on Hot Ones.
It may all just be a coincidence but you have to admit that there's a pattern. But he looks hot in all of them. (Yes, pun intended.)
Fahrenheit 451 will premiere this May on HBO. Now excuse us as we replay that trailer five more times.
Photo courtesy of IndieWire
Follow Preen on Facebook, Instagram, Twitter, and Viber
Related stories:
Michael B. Jordan Is Everyone's Newest Supervillain Crush
The Dora Milaje Costumes In Black Panther has Filipino Elements
Give Your Makeup Look a Wakandan Vibe
How to Prepare for the Black Panther Movie