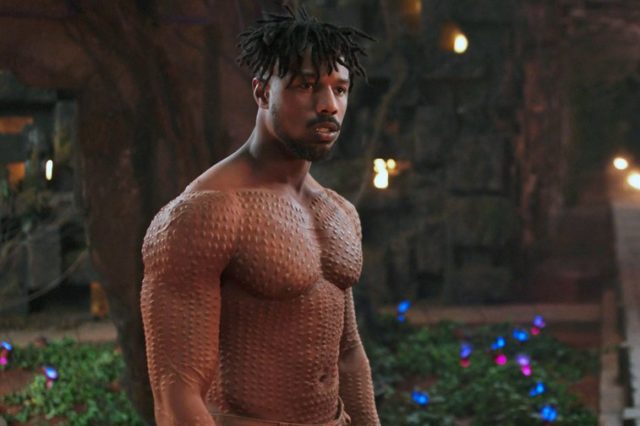 We can't even count the number of times we brought up Michael B. Jordan's name in our office and even in casual conversations with friends—and I doubt it's gonna end anytime soon. We're all crushing on him so hard that 18-year old Sophia Robb from California busted her retainers while watching Black Panther. Specifically when Michael took his shirt off and showed off those pecs.
And guess what? She was exposed by her very own orthodontist on Tumblr. "One of my patients came in for an emergency visit, because she snapped the wire of her retainer while watching the movie when MBJ took his shirt off. She clenched her teeth so f*cking hard, she snapped it," he wrote as he reposted GIFs of the actor from the film. "That is the f*cking funniest sh*t ever to me, this tiny 17 year old girl thirsting so goddamn hard, she busted steel."
He didn't reveal her identity and even changed her age, but when the screen cap started spreading like wildfire, Sophia finally saw it.
Wait. That girl is me. That is my orthodontist's tumblr. This is a post about me? I'm going to kill myself https://t.co/ErDqESPrWj

— Sophia (@pixyrue) March 5, 2018
In a quick interview with Teen Vogue, Sophia said she didn't mind her orthodontist sharing her story on the Internet. "I always thought he was the coolest person, so to see that I had the honor of making him laugh was great."
If you think things couldn't get more interesting, Michael had the best response.
.@pixyrue since I feel partly responsible for breaking your retainers ??‍♂️ let me know if I can replace them ?

— Michael B. Jordan (@michaelb4jordan) March 6, 2018
I guess things like this end up to be a beautiful love story.
here i was thinking i would become a major criminal justice lawyer but in reality i am going to become Sophia (Retainer girl) Killmonger-Robb staying at home with my love children in our beautiful home and this is okay!

— Sophia (@pixyrue) March 6, 2018
[
Teen Vogue
and
Nylon
]
Photo courtesy of Marvel
Follow Preen on Facebook, Instagram, Twitter, and Viber
Related stories:
Michael B. Jordan Is Everyone's Newest Supervillain Crush
How to Prepare for the Black Panther Movie
Michael B. Jordan Continues to Burn Stuff in Fahrenheit 451
The Dora Milaje Costumes in Black Panther Has Filipino Elements