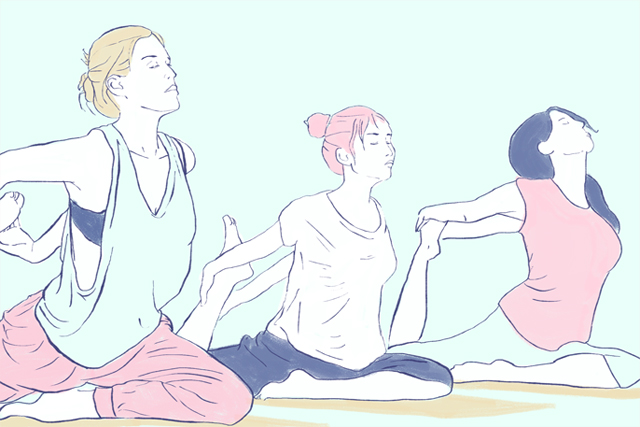 Group workout classes, personally I've never been a fan. I like going at my own pace and I sometimes the coach's words of motivation don't do anything. Lately, however, a lot of my friends have been working out in groups from yoga to spinning. No, I never joined them but because of work, I've had to attend a few classes. I remember thinking to myself, "Why not? Let's see what the hype is all about." And true enough, I actually had a great time (apart from wanting to pass out). It got my adrenaline pumping and I felt like everyone in the class was able to motivate each other to push on.
If you're like me and you're skeptical about group workout classes, you might want to try them out first. Below are some classes that you can book with your friends. A lot of them have beginner levels so you can start there to see if it's the right fit for you.
Flyweight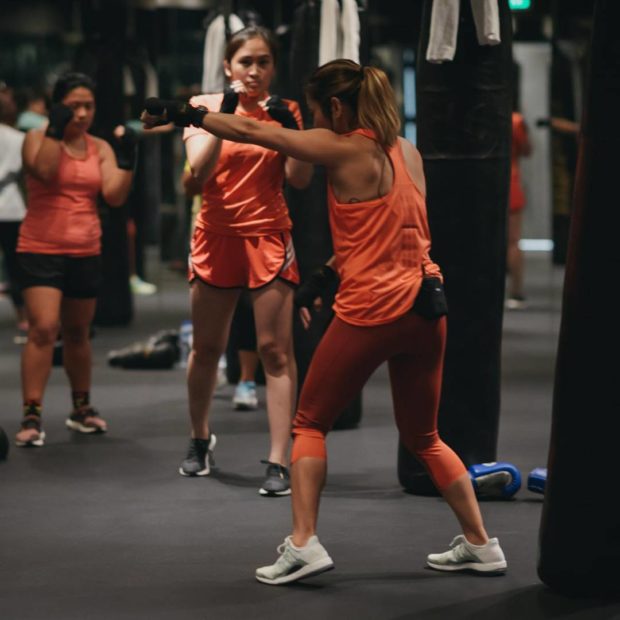 Like I said earlier, I'm not a fan of group workouts but I really enjoy Flyweight. This can be a major stress reliever for a lot of people as you get to punch a bag for 45 minutes. Aside from time with the bag, there can also be partner or group exercises, depending on the class that you take. For more information, visit their website.
Elev8 Lagree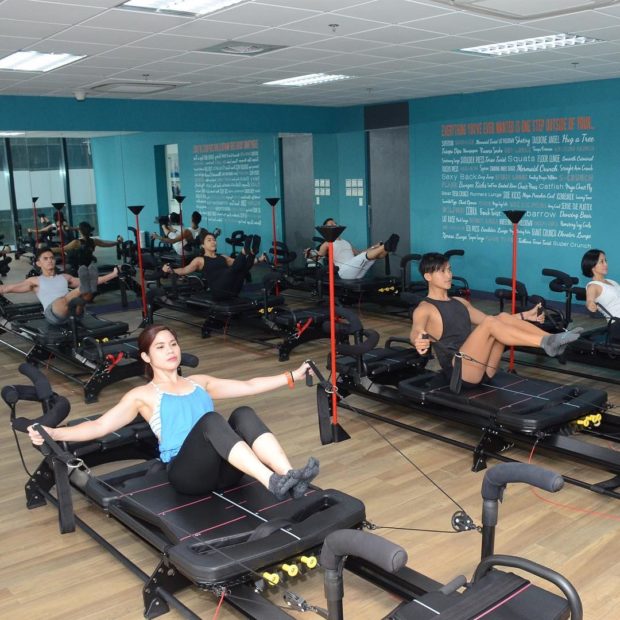 For those of you who aren't familiar with Lagree, it uses a Megaformer. It is a machine that "combines strength, endurance, flexibility, balance, cardiovascular, and core training." Check out their packages online and book a 45-minute class with your friends. For more information, visit their website.
Beyond AntiGravity Fitness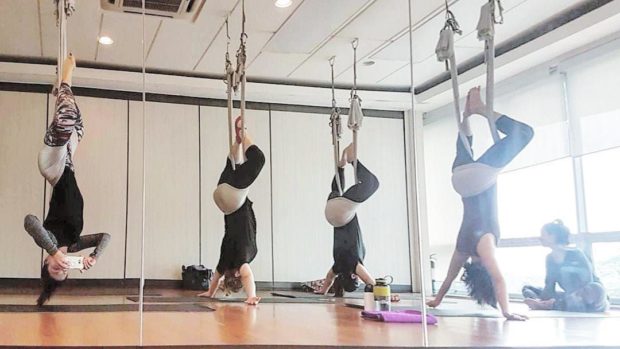 If you really want to push yourself and try something fun, book an aerial yoga class. There are different options depending on your experience. If you're a first-timer, try the Fundamentals: Open Level class. This includes zero-compression inversions, suspended and stretching. If you enjoy it, you can move up one level. For more information, visit their website.
Plana Forma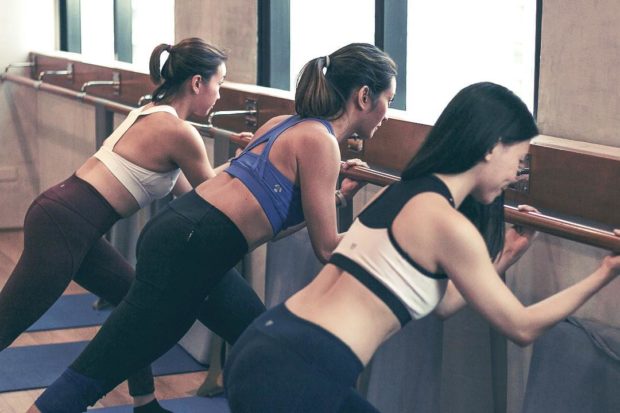 Plana Forma is a fun class to consider taking with your friends. I remember a bunch of my batchmates taking classes when I was in high school. Each 55-minute workout combines dance, pilates, and yoga. "The Plana Forma technique targets and tones those hard to reach areas such as the arms, abs, seat, and thighs using one's own body weight as point of resistance." For more information, visit their website.
Electric Studio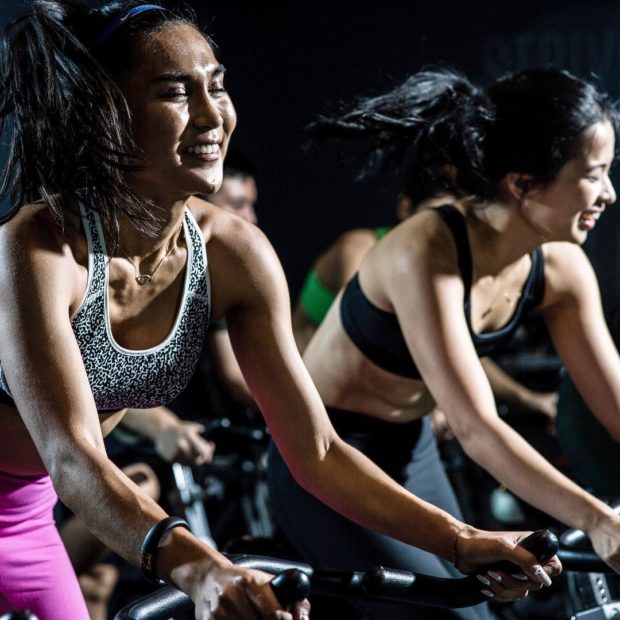 Cycling isn't just a trend for trends sake, it actually works. I'm sure you've seen your friends and influencers posting Boomerangs after their class, filled with endorphins. For beginners, you can take their jumpstart class. It's 45 minutes long and you will learn all the basics of a spinning class. For more information, visit their website.
Art by Yayie Motos
Follow Preen on Facebook, Instagram, Twitter, and Viber
Related stories:
Where to Train Like KC Concepcion, Ria Atayde, and Lovi Poe?
5 Post-Workout Snacks that Won't Make You Feel Guilty
These Sports Bras and Leggings Will Have You Working Out Like Anne Curtis and Khloe Kardashian
How Did Andi Manzano, Kim Kardashian, and Iya Villania Drop the Baby Weight?