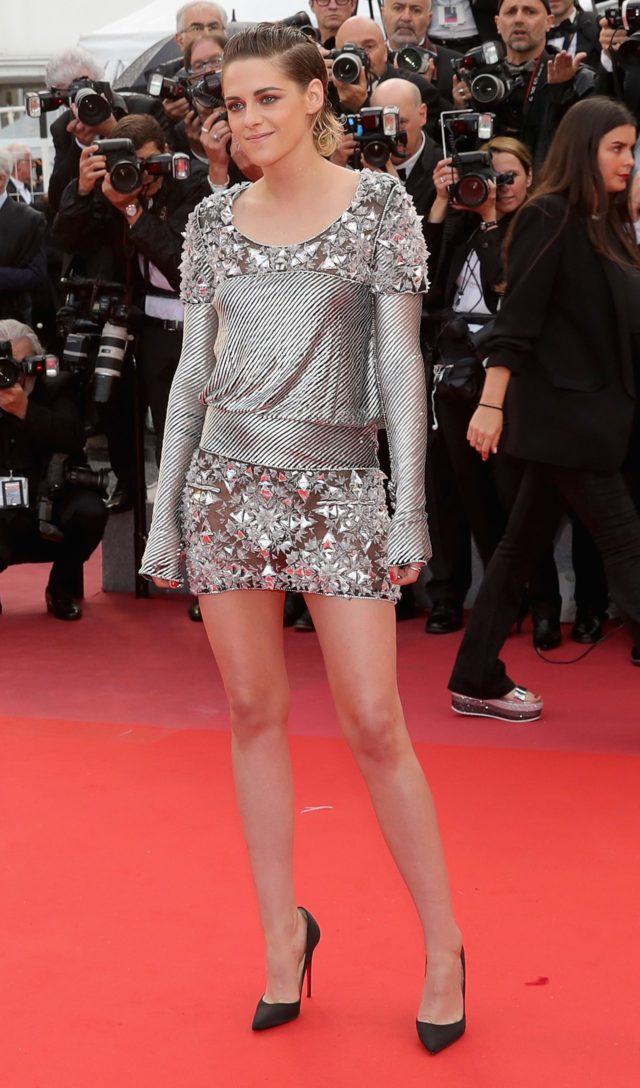 Yesterday afternoon, Kristen Stewart was on the red carpet at Cannes making her way to the screening of BlacKkKlansman. She was dressed in a silver skirt and top paired with sky-high Christian Louboutin pumps—as usual she is slaying it!
When it started to rain, she had to run for cover, but not before stopping to remove her pair of heels just so she can get to the stairs a little faster. This also helped her avoid any slips on the red carpet as we all know that rain, heels, and red carpet don't mix that well. Good thing her toes were painted in a simple black shade so her feet had time to shine even during the shoe removal!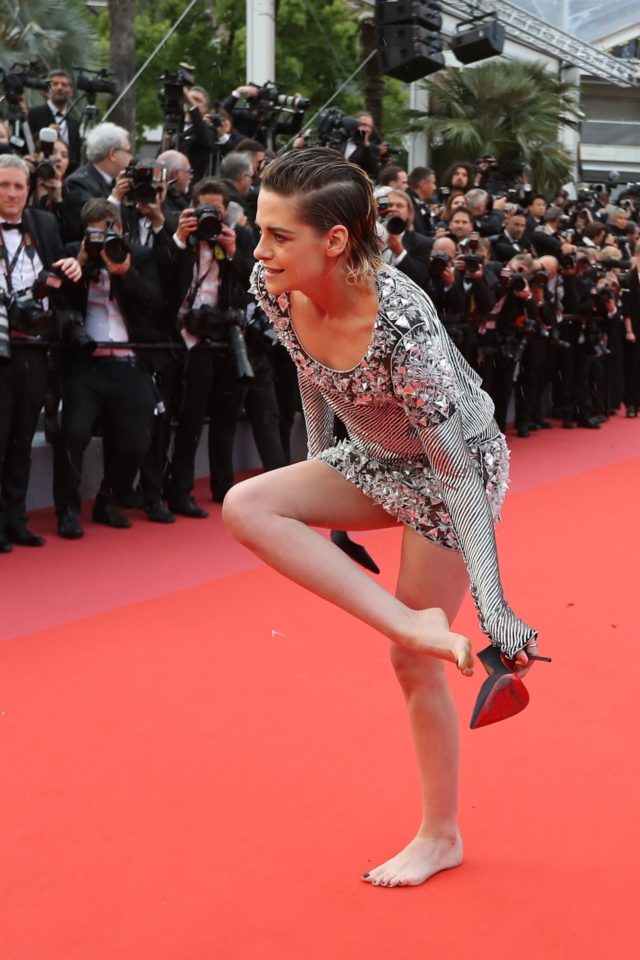 Teen Vogue also reports that this is not the first time Kristen said or did something related to heels at Cannes. During an interview with The Hollywood Reporter, she made a statement about the dress code of women needing to wear heels. "If you're not asking guys to wear heels and a dress, you can't ask me either." Well said!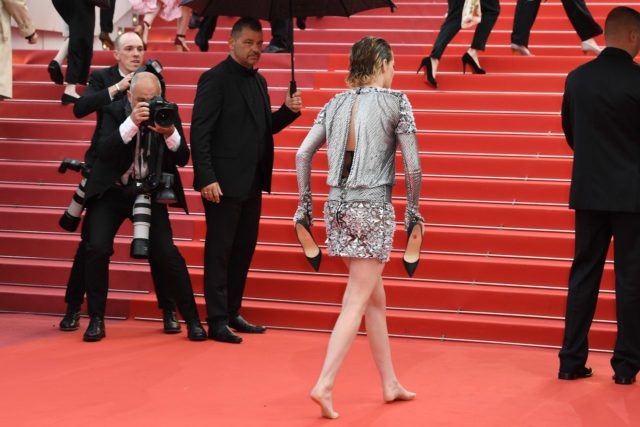 Kristen has never been the type to follow rules which is one of the reason why we all love her. So the next time you're rocking a pair of heels and had to run, don't hesitate to remove them and go barefoot—you'll definitely get there faster and safer!
Photos courtesy of Glamour
Follow Preen on Facebook, Instagram, Twitter, and Viber
Related stories:
Kristen Stewart and Ava DuVerney Were Added to the Cannes Film Festival Jury
WATCH: Kristen Stewart Dances to Beyoncé's Runnin' in This Fragrance Ad
After 56 Years a Woman Won Best Director at Cannes
Kristen Stewart on Why It Was Difficult to Date Men