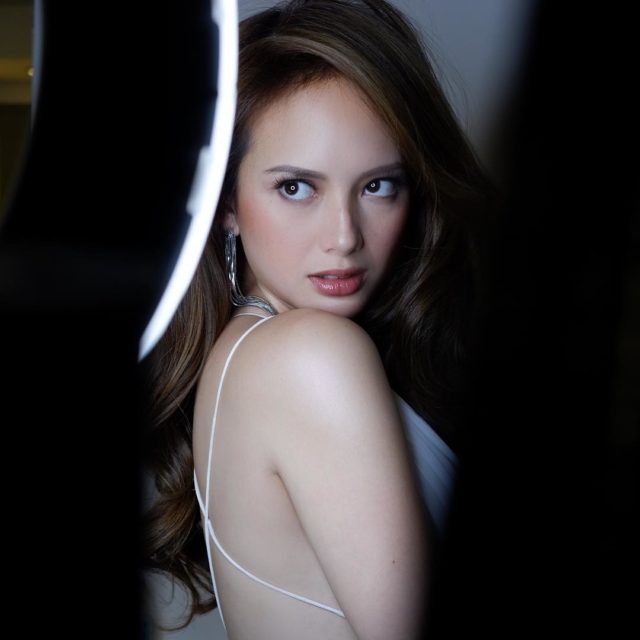 It's been more than five days but Ellen Adarna still hasn't released a public apology for accusing 17-year-old student, Eleila Santos, for taking a video of her. Eleila's mother, Myra Santos, wrote in an open letter that they'll file a case against the actress if she doesn't meet the deadline. Inquirer.net reported that the family is indeed suing Ellen, but she seems unfazed by it.
Do you want proof? Ellen posted a video where she's shaving John Lloyd Cruz's head, just hours after the charges became public.
In the past, Ellen also shared a video of her pedicure when Myra published the open letter. So this recent move isn't anything new and it's probably a clear message from Ellen that she doesn't intend on addressing the issue.
According to Inquirer.net, Ellen is facing child abuse and cybercrime charges before the Office of the City Prosecutor in Pasig City. What's next for this paparazzi issue? I guess we'll have to wait and see what will happen, and whether Ellen will face the charges. For now, watch this space for updates.
Photo courtesy of Ellen Adarna's Instagram account
Follow Preen on Facebook, Instagram, Twitter, and Viber
Related stories:
What Does the Law Say About Cyberbullying Minors?
Mother of Accused Paparazzi Posts Public Letter to Ellen Adarna
Who's the Real Paparazzi? Ellen Adarna Asks For CCTV Footage in Mendokoro Ramenba
How Many Ways Can Ellen Adarna Hide Her Baby Bump?