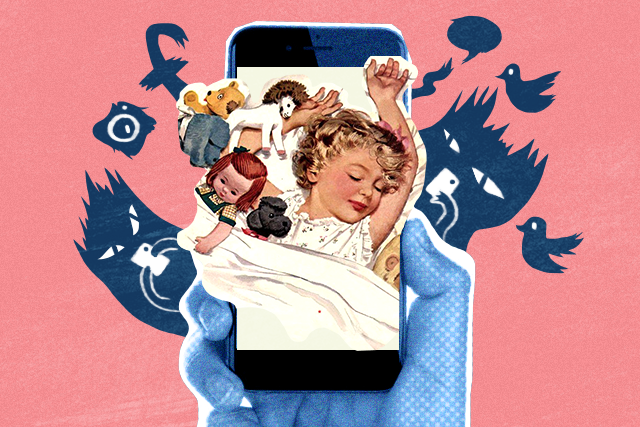 Ellen Adarna was in the news recently because of the whole paparazzi drama in Mendokoro Ramenba. She posted an Instagram Story featuring a high school student named Eleila Santos, who she accused of taking a video of her. When it was later revealed that Eleila was just posting about her food, the fiasco started as Ellen insisted and even asked the restaurant owner to pull up CCTV footage.
Last night, the student's mother demanded a public apology from Ellen for the distress she caused her daughter. Ellen was given five days to respond, else Eleila's family will proceed with appropriate legal action. As of writing, Ellen hasn't responded nor issued an apology for the incident.
This now poses the question: What are the laws that will protect minors from situations like this? And how do we treat them without meddling in their privacy?
Let's start with cyberbullying, which is an act of attacking or slandering someone online. This is covered by the Anti-Bullying Act of 2013 (Republic Act No. 10627) and the Cybercrime Prevention Act of 2012 (Republic Act No. 10175). According to associate lawyer Kara Marcelo, the laws "generally don't distinguish between minors and those of legal age as to who can be victims of harassment and bullying, including cyber-bullying."
Nonetheless, she explained that a person found guilty of cyber-bullying "may, for instance, be simultaneously charged of following crimes under the Revised Penal Code: vexation, slander or intriguing against honor, among others." The guilty party may also be held civilly liable for damages under Articles 26 and 2176 of the Civil Code.
Article 26 states, "Every person shall respect the dignity, personality, privacy and peace of mind of his neighbors and other persons." This includes acts like disturbing private life and vexing or humiliating someone on personal conditions. While Article 2176 obliges one to pay for the damages they've caused to another person.
But what about posting photos of minors without the parents' consent? Especially since it was also mentioned in the issue against Ellen Adarna. Kara tells us, "There is zero expectation of privacy on the part of the minor while she was eating at Mendokoro, [which is] a public place. So we think that it's irrelevant to the issue."
She later clarified that in terms of the Ellen Adarna vs. Eleila Santos controversy, it's mostly geared towards a cyberbullying case. Rather than, let's say, voyeurism or child exploitation.
Laws on voyeurism, as described by Republic Act No. 9995, mostly cover broadcasting of sex tapes and taking videos of a person or a group while engaging in sexual activities. But if a minor is used for pornographic content that's distributed online, it will fall under Republic Act. No. 7610 or the "Special Protection of Children Against Abuse, Exploitation and Discrimination Act." Sexual abuse and emotional maltreatment are also covered in this act.
These are just some of the laws that will protect minors on social media and even in the real world. Another important thing you should remember is to be open to listen to stories from either your kids or any underaged person you've come across. Don't let their voices be silenced, they matter just as much as any person and need equal protection.
Art by Marian Hukom
Follow Preen on Facebook, Instagram, Twitter, and Viber
Related stories:
Mother of Accused Paparazzi Posts Public Letter to Ellen Adarna
Who's the Real Paparazzi? Ellen Adarna Asks For CCTV Footage in Mendokoro Ramenba
Social Media Brought Down the Local Artist Who Preyed on Minors
How Women Can Fight Back Against Online Harassment
I'm Worried About What Instagram and the Internet Are Doing to My Daughters