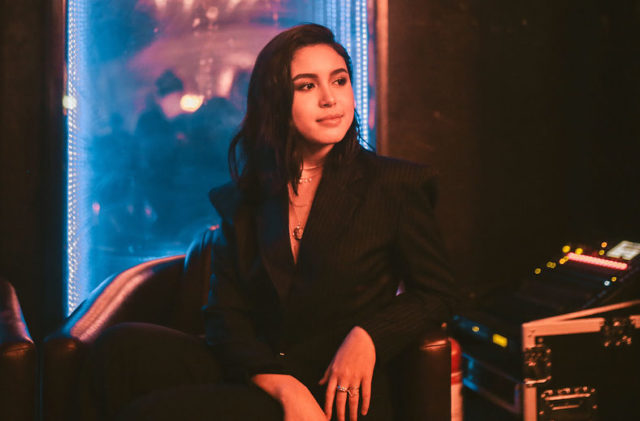 Singer Claudia Barretto continues to make waves with her music as she released her self-titled debut EP just last Friday. But she admits that there's still room for improvement, so she's headed to Los Angeles to refine her craft.
Speaking to Bandera, Claudia revealed that she'll stay in the US for a couple of weeks. She won't be accompanied by her family or her boyfriend Basti Lorenzo. But that won't be a problem since Claudia has experienced traveling alone when she went to Italy for a bit.
When it comes to performing in front of people, Claudia said she still feels shy getting on stage. "Actually I'm still working on it. I'm actually doing much better. I was even more shy before but, I think the more I do it the more comfortable I learned to get. I think it's just really by experience that I can overcome it," she shared.
Claudia also asked her big sister Julia Barretto for advice. "I mean, we're very different when it comes to doing things like this. She's more confident. But I think what's really helped me more than anything is really just the experience."
And we hope she gains more experience during her stay in LA. Who knows? Maybe she'll find inspiration for a full-length album next. But, for now, you can go listen to Claudia's EP below.
[
Bandera
]
Photo courtesy of Claudia Barretto's Instagram account
Follow Preen on Facebook, Instagram, Twitter, and Viber
Related stories:
LISTEN: Claudia Barretto Drops Third Single "Finally Found It"
Here's How Claudia Barretto Used Trophy Wife
The Best Instagram Stories From Claudia Barretto's Debut
Claudia Barretto and Juliana Gomez Got Selfies With Brooklyn Beckham
How Well Do Julia and Claudia Barretto Know Each Other?