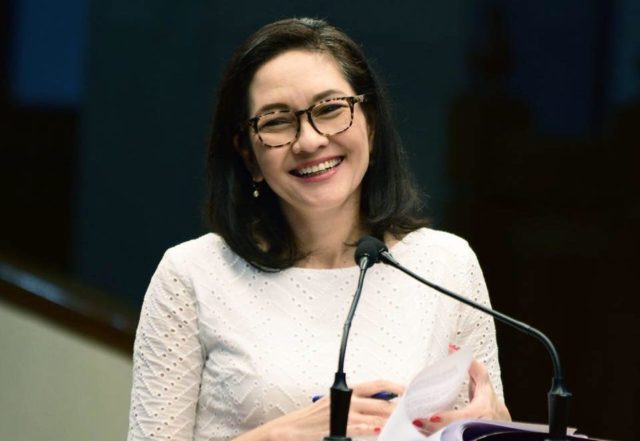 Sen. Risa Hontiveros added another milestone to her list. Just yesterday, the Philippine HIV AIDS Policy Act of 2018 was passed in its final reading in the Senate.
But what does this bill entail? According to Inquirer.net, "The bill seeks to reform the country's 20-year-old legal framework on addressing Human Immunodeficiency Virus Infection and Acquired Immune Deficiency Syndrome (HIV/AIDS)." It will also introduce newer and well-informed strategies to prevent and treat the epidemic.
Not only that, the bill will allocate more funds to HIV prevention, diagnosis, and treatment. Schools, workplaces, communities, and other vulnerable areas will also receive up-to-date education on the matter.
"This is an important victory in our fight to reverse the tide of the HIV-AIDS epidemic in the country. We now have a stronger and modern policy tool to appropriately respond to this problem," Hontiveros said in a statement.
The Philippines has one of the highest incidence of HIV globally. According to latest statistics, the Department of Health (DOH) recorded 11,103 new infections in 2017. However, take note that there might still be people who don't know that they have HIV or are ashamed to get tested.
This bill will ensure that people of all genders and sexual orientation will have the proper knowledge and methods to prevent the infection. So, thank you, Sen. Hontiveros and the other senators and lawmakers who pushed for this policy.
[
Inquirer.net
]
Photo courtesy of Sen. Risa Hontiveros' Facebook page
Follow Preen on Facebook, Instagram, Twitter, and Viber
Related stories:
This Organization's New Campaign Is Taking HIV/AIDS Awareness to the Youth
What I Learned After Talking to People Living with HIV
What Is HIV/AIDS Like in the Eyes of These 3 Artists
Same-Sex Couples Will Get Benefits From the Expanded Maternity Leave Bill Too
Sen. Risa Hontiveros' 'Tres Marias' Bills Are What Every Woman Needs