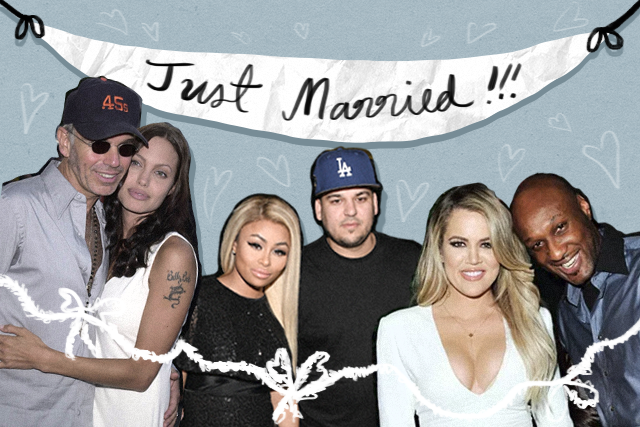 Recent celebrity engagement news has been shocking for a lot of people—mostly because everything's happening so fast. Justin Bieber and Hailey Baldwin rekindled their relationship just last month, and now they're engaged. But nothing could beat Pete Davidson, who popped the question to Ariana Grande after only 24 days of being together.
This isn't the first time we witnessed a seemingly whirlwind romance among celebrities. You may be skeptical of them but many still worked out. Sadly, others didn't. So we're listing some popular ones and updating you if they're still together or not.
Khloé Kardashian and Lamar Odom
Status: Divorced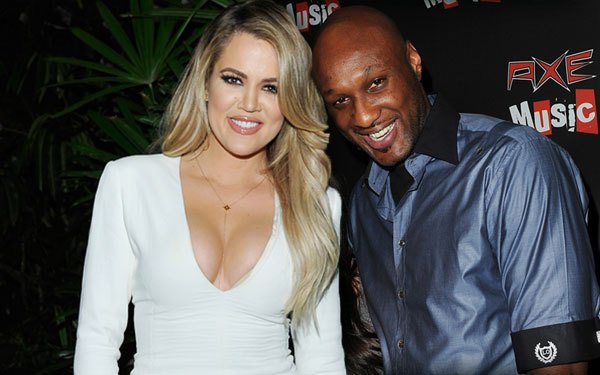 Khloé Kardashian and Lamar Odom got married in 2009, just a month after meeting at a party. Their marriage was filled with ups and downs—some of them you could see in their spin-off show, Khloé and Lamar. They filed for divorce in 2013 due to Lamar's unfaithfulness and alcoholism. Now, Khloé has baby True and Lamar is probably still recovering from that sick burn Kim Kardashian threw at him.
Charlene Gonzales and Aga Muhlach
Status: Married with two kids

In an interview on Magandang Buhay, Aga Muhlach shared that he took the risk and proposed to Charlene Gonzales even though they weren't in a relationship. They literally went from good friends for years to engaged in a matter of seconds. Now, they're still married for almost 17 years and have twins together.
Blac Chyna and Rob Kardashian
Status: Broken up (and for good reason!)
Another Kardashian who was swept up in a whirlwind romance was Rob Kardashian. He proposed to Blac Chyna after 10 weeks of dating and later announced that they're expecting a baby girl. When their spin-off show premiered, it was clear to many that their relationship wasn't the best—unsurprisingly, they did break up. Rob, who obviously didn't take the split lightly, decided to post revenge porn of his ex on social media. The rest of their story was filled with court cases and an ongoing custody battle for baby Dream.
Naya Rivera and Ryan Dorsey
Status: Divorced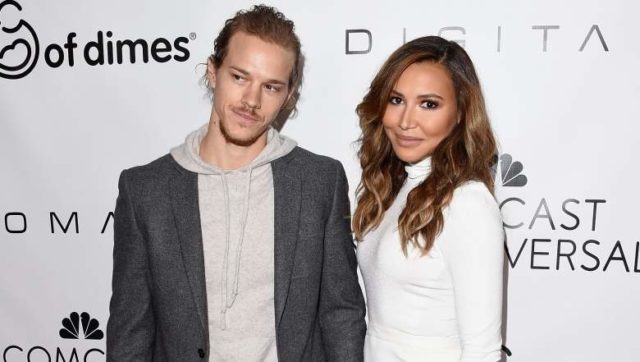 This story is a funny one. Fomer Glee star Naya Rivera was engaged to rapper Big Sean but broke up three months before their wedding. Naya then dated Ryan Dorsey and quickly tied the knot after three months—on the day she was supposed to marry her ex. Awkward. They lasted about three years and have a son together. Naya filed for divorce twice and Ryan charged her with domestic battery.
Angelina Jolie and Billy Bob Thornton
Status: Divorced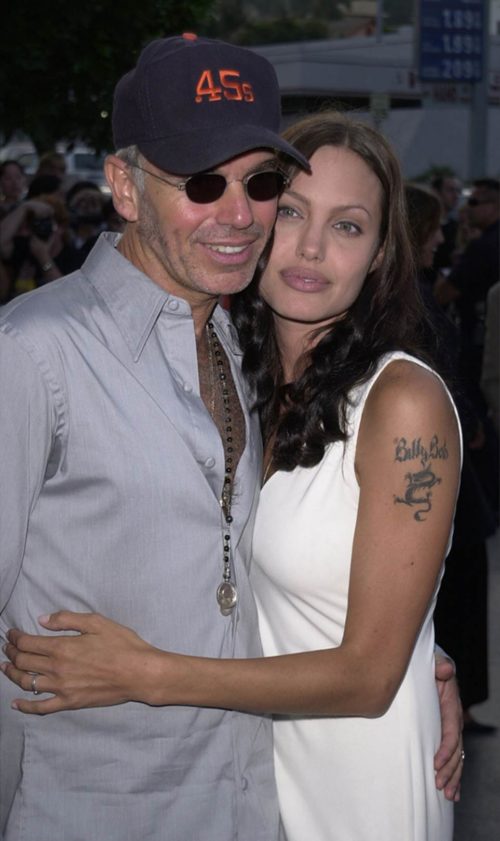 After only two months of courtship, Angelina Jolie and Billy Bob Thornton got married in Vegas in 2000. They lasted until 2003 and Billy Bob clarified that their marriage didn't last due to his "insecurity related to her many humanitarian accomplishments and aspirations." Since then, Angelina married Brad Pitt and has six biological and adoptive children together. (Sadly, they divorced in 2016 too.)
Mila Kunis and Ashton Kutcher
Status: Married with two kids
Mila Kunis and Ashton Kutcher have known each other since That '70s Show. But they officially got together after Ashton's divorce from Demi Moore. He popped the question to Mila (who shared that Ashton was her first kiss) four months after the divorce was finalized. They're still staying strong and have two kids together, Wyatt and Dimitri.
Pamela Anderson and Tommy Lee
Status: Divorced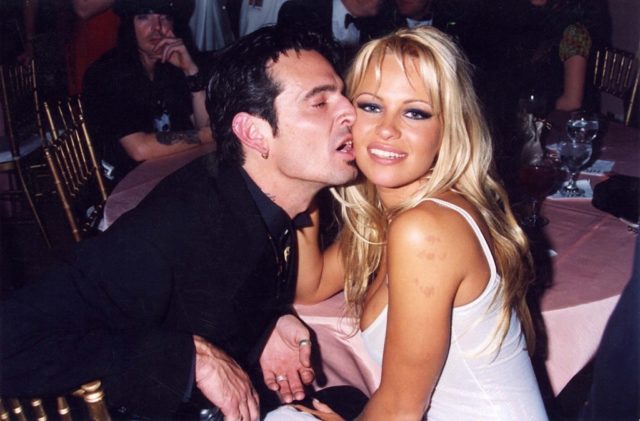 If you think Ariana and Pete's relationship was quick, you haven't heard of Pamela Anderson and Tommy Lee's marriage. They got married 96 hours after meeting and surprisingly, lasted for three years. They have two sons together, including up-and-coming model Dylan Lee.
Cameron Diaz and Benji Madden
Status: Married and about to adopt a baby
Cameron Diaz and Benji Madden were together seven months before getting engaged. That's a long time already considering this list. But they did get married just 17 days after the proposal. So far, they're still together and in the process of adopting a baby.
Art by Marian Hukom
Follow Preen on Facebook, Instagram, Twitter, YouTube, and Viber
Related stories:
Hailey Baldwin's engagement ring may have cost $2 million
Ariana Grande and Pete Davidson engaged after 24 days together is the epitome of whirlwind romance
Rob Kardashian and Blac Chyna just got engaged
How #extra should your engagement proposal be?