Rainy mornings can leave you drowsy and lazy because of the cold weather. Aside from coffee, you can also make a hearty bowl of oatmeal that will make you feel just as warm.
Oatmeal is rich in fiber, iron, and antioxidants, making it one of the healthiest breakfast foods. However, there are some people who don't like their oatmeal plain. Instead of adding just sugar and cream, you can be creative with it by finding inspiration from other sweet dishes. So we listed down some recipes inspired by desserts that you can try out every morning.
Apple pie: Warm Apple Cinnamon Oatmeal
Nothing beats the warm feeling of eating an apple pie. Lucky for you, you don't have to bake a whole pie just to taste it. You can do it for your morning oatmeal, too!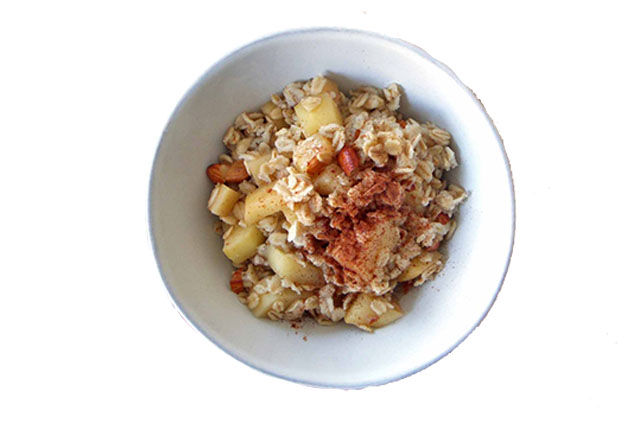 Ingredients
2 cups oats
3 1/2 cups whole milk or almond milk
4 apples, sliced
2 tbsp unsalted butter
1/4 tsp nutmeg
1/2 tsp cinnamon
1/4 cup maple syrup
Lemon zest
1/2 lemon juice
Procedure
1. Pour milk in a pot and bring it to a boil before adding the oats. Simmer it on low heat and stir the mixture until the oats are cooked. Do it for seven to 10 minutes.
2. For the apple compote, melt the butter in a pan and add the apples and spices.
3. Saute the mixture and slowly add the maple syrup, lemon zest, and lemon juice.
4. Stir and simmer on low for five minutes or until the apples soften.
5. Combine the oatmeal and the compote in a bowl. Enjoy!
Banoffee pie: Caramelized Banana Oatmeal
This is honestly my favorite dessert of all time because of the sticky caramel and sweet bananas. If you love the sugary taste of this dessert too, this recipe will give you that.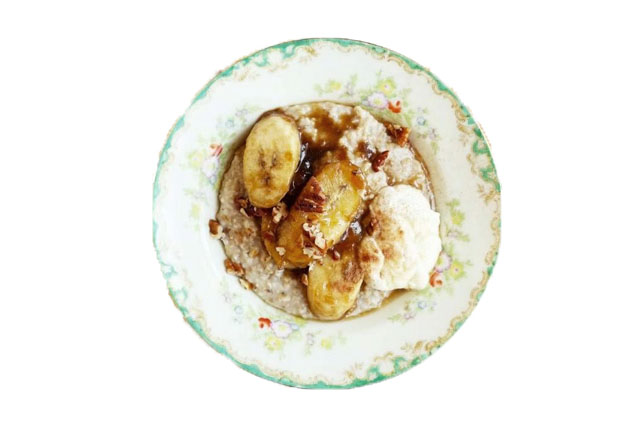 Ingredients
1 cup rolled oats
3 bananas, sliced
1/4 cup coconut oil
1/4 cup maple syrup
A pinch of cinnamon
1 tsp vanilla extract
Procedure
1. Cook the oatmeal in water or milk, depending on how creamy you want it.
2. Heat a pan in medium heat and add the maple syrup, cinnamon, and vanilla extract. Let it bubble up for a bit and add the bananas.
3. Simmer the bananas for a few minutes until they're soft.
4. After cooking both, put the oatmeal in a bowl and place the caramelized bananas on top. You can add chocolate chips or nuts on top for added flavor and texture.
Blueberry cheesecake: Blueberry Cheesecake Oatmeal
Who knew that you can incorporate cream cheese in your oats? This breakfast recipe is like an instant dessert—you can even whip this up for your midnight snack.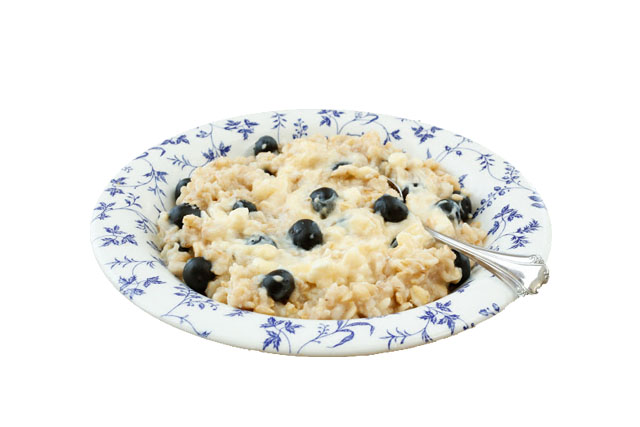 Ingredients
2 cups rolled oats
1/2 tsp salt
1 cup fresh blueberries
4 ounces cream cheese, softened
2 tbsp sugar
1/2 tsp vanilla extract
Procedure
1. Cook the oatmeal in water or milk until it's soft and thick. Sprinkle the salt, too.
2. Add the cream cheese, sugar, and vanilla extract in a small bowl. Stir or mash with the fork until smooth.
3. Once the oatmeal has thickened, remove from the heat and add blueberries.
4. Serve oatmeal in bowls and swirl cream cheese mixture.
Champorado: Vegan Chocolate Peanut Butter Oatmeal
Change up your usual champorado by replacing the sticky rice with oats. This one is made even butter with peanut butter and nuts.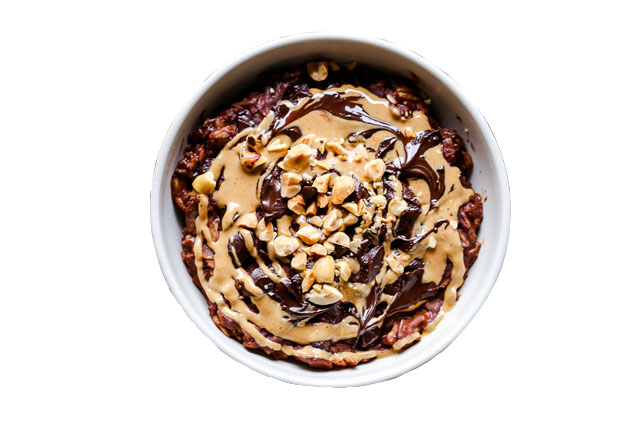 Ingredients
1/3 cup rolled oats
1 medium ripe banana, mashed
1/3 cup unsweetened almond milk or non-dairy milk
1 tbsp cocoa powder
1 tbsp dark chocolate chips
1 tbsp unsalted peanuts, chopped
Procedure
1. Combine the oats, bananas, milk, and cocoa powder in one saucepan. Simmer until oats absorb milk. This will take around four to six minutes.
2. Pour the mixture into bowls and top it with dark chocolate chips and peanuts.
3. Drizzle with more milk if you want!
Peanut butter and jelly sandwich: PB&J Oatmeal
If you loved our PB&J sandwich recipe, you might want to try this out. You can use any type of berry like strawberries or raspberries for this recipe. If you're a sweet tooth, you can incorporate jelly, too.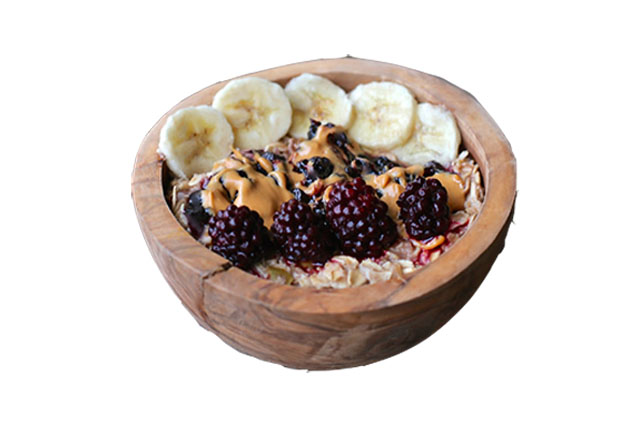 Ingredients
1 cup rolled oats
1 cup mixed berries
1/4 tsp sea salt
2 tbsp peanut butter
1 tsp cinnamon
Procedure
1. Cook oats in water or milk and add in the berries of your choice.
2. Once the oats and berries are cooked and well-combined, you can sprinkle the cinnamon on the mixture for added flavoring.
3. Pour oatmeal in a bowl and mix in a spoonful of peanut butter.
4. Top it with more berries, sliced bananas, or fruit jelly for more sweetness.
Art by Marian Hukom
Follow Preen on Facebook, Instagram, Twitter, YouTube, and Viber
Related stories:
A PB&J sandwich recipe that might be better than Kylie Jenner's
Make smoothie bowls better with bee pollen and chia seeds
The breakfast of champions comes in the form of a shake
Make your morning coffee less basic
How wellness advocate Sara Black can get away with two breakfast meals