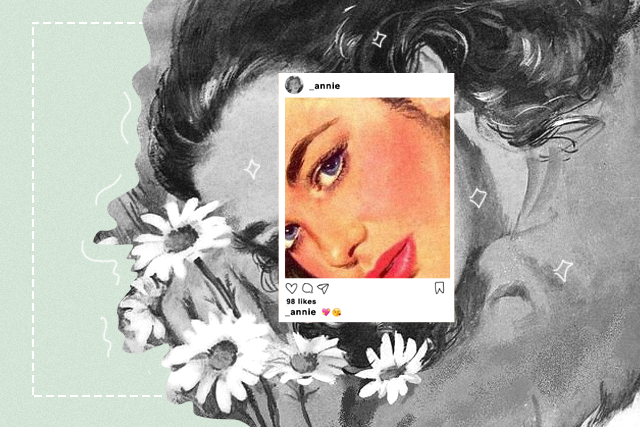 Social media has proven itself to be a hub of makeup inspiration thanks to beauty gurus. Many have posted pictorials, aka tutorials in picture form, to give their followers a step-by-step on how to do their looks. Now, the latest trend involves drawing a small Instagram window on your face to show the comparison of filtered and unfiltered photos.
This trend started with a look posted by Dominic (@dom.skii) where he painted a whole window on the middle of his face. He only put makeup in the area covered by the window.
14-year-old beauty guru Lance Aguas was inspired by Dominic and did the same look. He made the photo black and white too to highlight his makeup more.
After that, other IG makeup artists and vloggers jumped on the bandwagon and posted their own renditions. James Charles shared a photo where he did his eye makeup inside the window and left the rest of his face bare; many did the same.
This reminds me of the "Power of Makeup" trend that NikkieTutorials started in 2015 where it showcases a person's beauty with or without makeup. The "Instagram window" look conveys the same messaging of showing everyone that makeup can enhance one's features. People play around with makeup to boost their confidence, but at the end of the day, society also needs to embrace the imperfections one has.
At the same time, you can see the talent of these beauty gurus based on how clean the lines and blending are. That, or FaceTune editing helped them out. Either way, they look great!
Would you try this makeup trend too? Feel free to tag and show us your looks!
Art by Marian Hukom
For the latest in culture, fashion, beauty, and celebrities, subscribe to our weekly newsletter here
Follow Preen on Facebook, Instagram, Twitter, YouTube, and Viber
Related stories:
Pictorials are the latest makeup tutorials found on Instagram
Rihanna is bringing back an unexpected eyebrow trend
Dealing with life with Bretman Rock's relatable Instagram skits
This Instagram puts drag queens into covers of iconic fashion covers and editorials