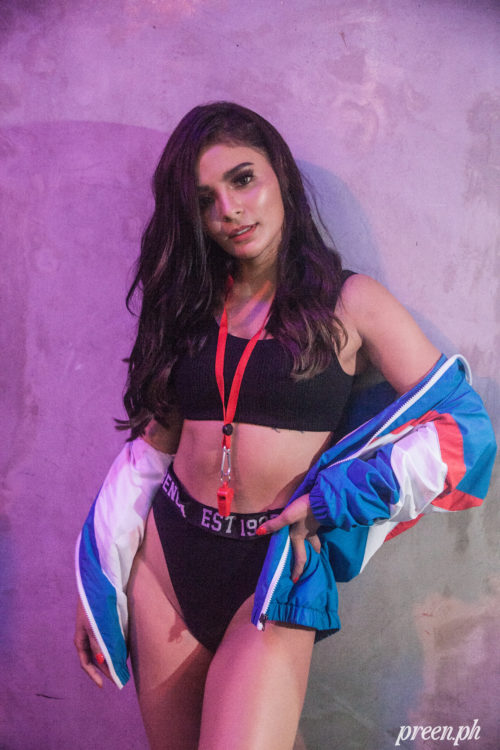 Lovi Poe is one of those celebrities that you question how they could squeeze in so many things in their tight schedules. Aside from shooting films and TV shows, you could also see her gym selfies and videos on the regular.
You may be asking yourself, "How does she do it? Can I do it too?" Lucky for you, we asked Lovi just that and came out learning a few things about her fitness routine, her advice for people working out, and how she lives up to the #LoviYourBody mindset. Keep scrolling to find out more!
Don't just do cardio
"[I usually do] running, pilates, and gym. Boxing and weight training as well," Lovi tells us. For her, it's important to not let the body get used to the same workouts. "I think the secret is to shock your body every once in a while because when you're just doing cardio, you're gonna plateau."
https://www.instagram.com/p/Bmr4P4LnkM1/?taken-by=lovipoe
Wake up extra, extra early
Lovi quipped that people sometimes find it weird that she wakes up at 3 a.m. to work out. But this is also her way to exercise without getting distracted by other people before her day officially begins. "I like accomplishing a lot of things. I'm kind of like a loner in some ways because come 5 or 6 a.m. everyone's gonna wake up," she says.
It's not about looking good, it's about feeling good.
A packed sched isn't an excuse
This is also one of the main reasons why Lovi prefers to wake up early—when she has a long day filled with shoots and other commitments, she might not be able to do it later on. "I guess I'm also just pretty lucky that pilates is just an hour, so is my weight training.," she shares. So, remember that, guys: If you want to work out before office hours, choose one that you can do fast but efficiently.
Shy? Tag along with friends
"It makes it really fun kasi you guys get competitive with each other in a friendly way," Lovi says. Like we said before, a fitness village can help motivate you to achieve your goals. If you're looking for group classes that you and your friends can join in, check out our list here.
https://www.instagram.com/p/BeXiaAPnbQ_/?taken-by=lovipoe
Do what feels good for you
Lovi admits that it's "very flattering to be called a fitspiration," but she also wants other people to do what's right for their bodies. "My advice is love yourself, love your body, you are who you are, and you do you."
Photo by Mac Villaluna
For the latest in culture, fashion, beauty, and celebrities, subscribe to our weekly newsletter here
Follow Preen on Facebook, Instagram, Twitter, YouTube, and Viber
Related stories:
Lovi Poe plays a workaholic ex-girlfriend in new TV show
Where to train like KC Concepcion, Ria Atayde, and Lovi Poe?
Lovi Poe's healthy latte will convince you to go caffeine-free
Why Lovi Poe was embarrassed when she met Eddie Redmayne
Solenn Heussaff, Isabelle Daza, and Lovi Poe spotted at the BFW front row