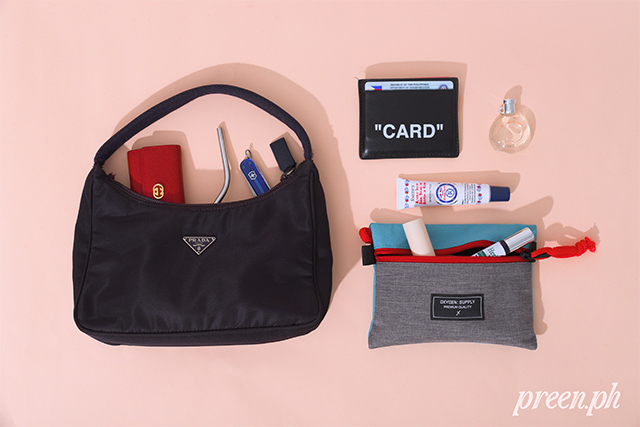 Have you ever wondered what you should be bringing in your handbags? Or having difficulty editing your essentials down to the bare minimum? You're not alone, that happens to us too. With Handbag Edits, we show you what you can throw into different bags of different sizes. We also have celebrities and personalities share their bag must-haves and current favorites.
Fashion trends repeat itself and we've been seeing it more and more this year. When it comes to bags, fanny packs have taken over but another one is also on the rise. Do you remember those small shoulder bags with just one strap? Think Paris Hilton walking the streets in the early 2000's.
View this post on Instagram
I started seeing this trend again everywhere and wanted a bag for myself. And then I remembered that my mom had one and hasn't used it in years. So, after searching for it at home, it has been my go-to bag for the past month and I love it. It's a small bag but it can actually fit a lot of things. Here's a bag raid to prove it.
Card holder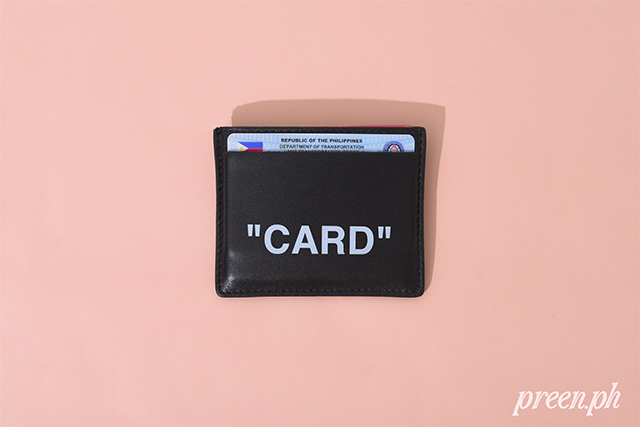 Because this bag is quite small, I switch out my billfold wallet for a card holder. This one from Off-White has a main compartment, which is where I keep my cash (if I have any). There is also a total of four card slots where I place credit cards and IDs. This is also probably one of my favorite purchases of the year. If you want to see more of this piece, I did a quick unboxing on Preen.ph's Instagram TV.
Beauty needs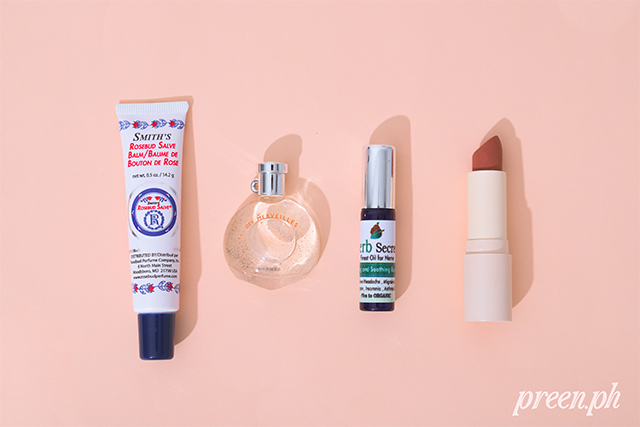 I don't really wear makeup so the beauty items I keep in my bag are very minimal. I always have a few lip products—right now it's Smith's rosebud salve balm and Sunnies Face Fluffmate lipstick in Nudist. I love perfume and I'm all about smelling good so I keep a travel-size bottle in my bag. Hermés' L'Ambre des Merveilles is a woody perfume that layers well with other scents. Lastly, I also keep a rollerball of essential oils, which I use for when my allergies start acting up. Oh, I also keep a pack of tissue and wet wipes, of course.
Swiss army knife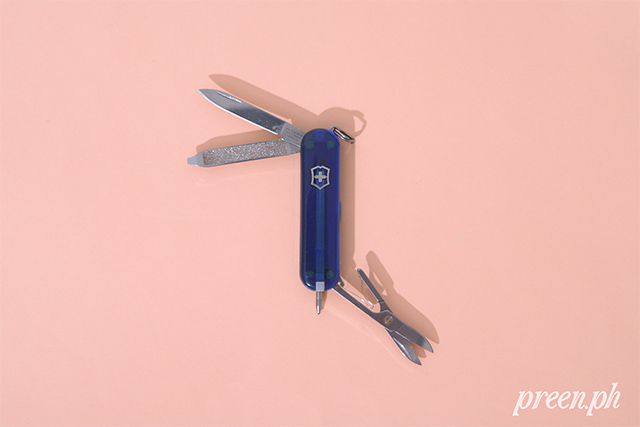 This is a relatively new addition to my bag, a gift from my dad. If you don't already have one, go out and get one because it is more useful than you think. It has a nail file, knife, scissors, and pen all in one compact case.
Keys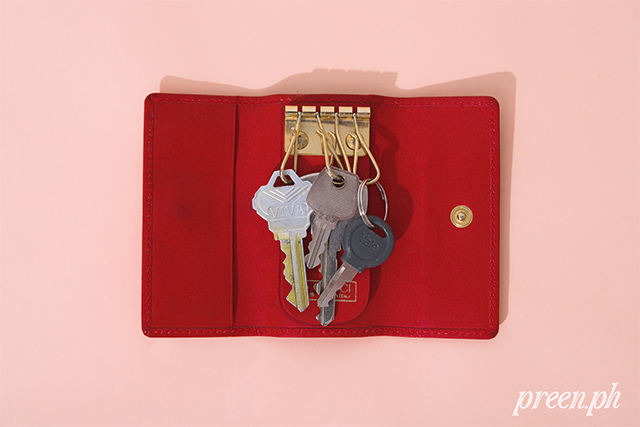 I used to just keep my keys on a keychain, but I find that a key case is more convenient. Since they're all secured in once place, it won't scratch other items in my bag, especially my phone. And key holders are just way cuter.
Metal straw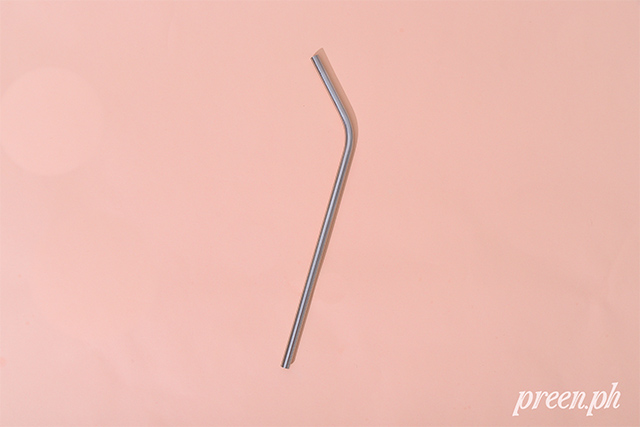 Carrying a small bag isn't going to stop me from saving the environment, so I still bring my metal straw with me. Yes, I do keep it in a pouch with a cleaner.
Essentials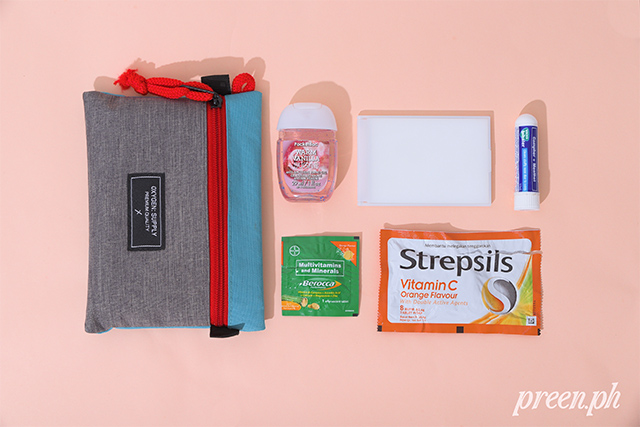 I like to carry a lot of essentials with me, so I keep them all in a small pouch so it's organized. In it I usually keep medicines, a compact mirror, and hand sanitizer. Sometimes there are also random things in it like clips, rings, and receipts.
Photos by Karl Angay
For the latest in culture, fashion, beauty, and celebrities, subscribe to our weekly newsletter here  
Follow Preen on Facebook, Instagram, Twitter, YouTube, and Viber
Related stories:
Handbag Edits: Equally tiny things to fit in the Jacquemus micro bag
Cop Heart Evangelista's favorite handbags
Handbag Edits: Get on the PVC trend with Chanel's flap bag
Handbag Edits: Get festival-ready with Gucci's GG Marmont belt bag