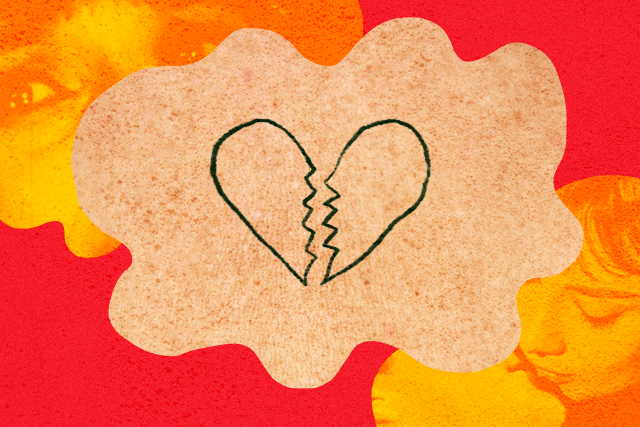 Ah, love. They say it makes you do foolish things. There's no one who knows that more than anyone else in the world, than Pete Davidson right now, whose recent split with Ariana Grande has got him admitting to being stupid—specifically with his body ink decisions. One of their love languages seem to be getting permanently inked because both he and Ariana got several matching tattoos within the short time they were together. At least we know one person is benefitting from this breakup: Pete's tattoo artist. Already, People reported that he covered up the Dangerous Woman bunny mask tatt he got on the left side of his neck with a large heart.
This wasn't the first time Pete pulled something like this. He also did the same to an arm tatt of his ex-girlfriend, Cazzie David's face. Boy really should've learned. From his own experience, or from other celebrities who have paid an equally painful price for wearing their love on their skin. Here are some of them.
Johnny Depp
I'm calling it, Johnny is the king of tattoo alterations. I mean, changing his "Winona Forever" wrist tattoo, in honor of his then-girlfriend Winona Ryder, to "Wino Forever"? Inspired. The couple were together for four years before eventually calling it quits in 1994. He told GQ he treats his tattoos as a sort of journal: "To have it removed, or erase it, is to try and say it never happened. If I alter it in some way, make it funny—put her next boyfriend's name on top of it, say—it would still be honest." It's a good thing Johnny has no problem with injecting humor in it, because at least we got such an iconic phrase from that breakup. Moreover, he also altered another tattoo which he got from his marriage to Amber Heard, though this time, it's not funny. His knuckle "SLIM" tattoo went from "SCUM" to "SCAM." Yikes.
Johnny Depp altered his tattoo of Amber Heard's nickname "SLIM" to "SCUM" https://t.co/vr5aDPkBUx pic.twitter.com/aQeMMKamBd

— BuzzFeed News (@BuzzFeedNews) July 3, 2016
Angelina Jolie
Angelina loves adorning her body with ink. Before getting together with Brad Pitt, she had a huge "Billy Bob" tatt on her left arm, an ode to her then husband. She had his name completely erased from her skin following their divorce in 2003. The do-over was actually really sweet. In its place now are the coordinates of the birthplaces of each of her children. Time will only tell if she plans to do something similar to the other tatts she got inspired by her now ex-husband Brad.
Zayn Malik
Another celebrity who loves getting inked is former 1D member Zayn Malik. She's now back with Gigi Hadid, but who could forget his relationship with Little Mix vocalist Perrie Edwards? The two were actually engaged and in honor of his then-fiancée, he had a large cartoon image of her on his arm. Unsurprisingly, he covered it up—which is something Gigi Hadid debuted in her snapchat. Zayn now has several Gigi-inspired tattoos so let's keep our fingers crossed the couple will stay together this time.
Zaddy 😉
Look his new tattoo of the eyes of Gigi! pic.twitter.com/TETnq3RjDO

— Best Art Zayn (@zaynartpics) January 12, 2018
Kylie Jenner
Despite her sisters' advice to never get a relationship tattoo, Kylie still did it, when she was still with rapper Tyga. Good thing she kept it small and minimal—just a small "t" on her ankle. She's now moved on and had that redone. There's now a lowercase "LA" in cursive on her ankle, presumably a tribute to her favorite city. Nice save, Kylie.
Kaley Cuoco
The Big Bang Theory actress was married to tennis player Ryan Sweeting for only 21 months. When that didn't work out, Kaley was first to admit that immortalizing the wedding date on her nape was the worst idea. She documented on Instagram the cover-up process with the caption, "Note to self—do not mark your body with any future wedding dates." Along with the hashtags #under30mistakes and #donttakeyourselftooseriouslykids. She revealed the special symbolism behind her new ink: "The deep, meaningful, larger than life meaning behind this beautiful piece of ink, is … It covered the last one."
Claudine Barretto
Claudine is no stranger to getting iconic tattoos. There's the palm-sized Tweety Bird holding a gun inked on her back—and then there's the other one. A product of young love, Claudine's "fernandez" tattoo on her right ankle was in honor of her ex, Mark Fernandez, who, on the other hand, aptly got a "barretto" spelled out on his left ankle. Mark was Claudine's first boyfriend, and she revealed she was even scolded for getting inked at a young age, but that their "controversial" matching tattoos started a fad for lovers that time. She said she already had hers lasered (though you could still see some parts of it), while Mark covered his up. Looking back, she claimed, "It's just so nice to reminisce on it kasi nga pagtatawanan na lang namin."
Art by Marian Hukom
For the latest in culture, fashion, beauty, and celebrities, subscribe to our weekly newsletter here  
Follow Preen on Facebook, Instagram, Twitter, YouTube, and Viber
Related stories:
The moment Pete Davidson realized couple tattoos were a bad idea
Instagram artists to stalk if you're looking for minimalist tattoo inspos
The tattoos you need if you have commitment issues
These are the celebrities who still have tattoos of their exes