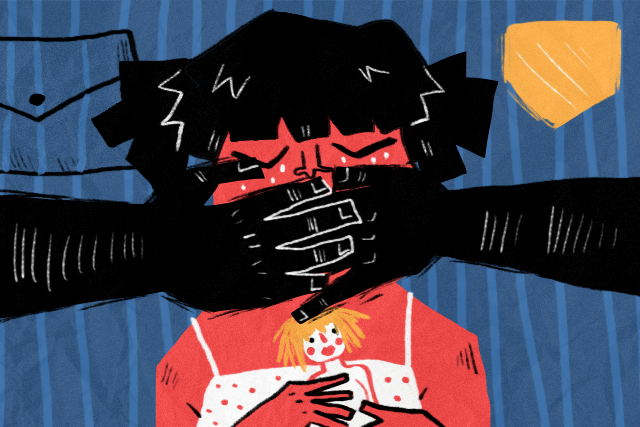 Disclaimer: Contains strong language, sexual content, adult humor, and other themes that may not be suitable for minors. Parental guidance is strongly advised.
Police officers are the last people you'd expect to commit a crime. But the harsh reality is there are evil people out there and some of them are in the stations we always thought were safe. Last night, it was reported that a 15-year-old girl was raped by an officer in exchange of her parents' freedom.
According to GMA News, the teen's parents were apprehended last Friday for suspected illegal drug possession. They are now detained at the Manila Police District. The mother told reporters that the suspect, PO1 Edgardo Valencia, took away their daughter.
Valencia allegedly proposed for the girl to sleep with him so her parents' crimes would go away. She said no but was still taken to a motel where she was raped. The police officer first denied the accusations, but a medical examination on the girl showed genital lacerations.
When Valencia was confronted by NCRPO Director Guillermo Eleazar, he defended himself by saying he has a family and a teenage daughter too, and that he wouldn't do such a thing—classic rapist excuse. But what's more disgusting was when he said, "Sir, hindi na po bago sa'ting mga operatiba yung gano'n kapag may nahuhuli po tayong drug pusher." (Sir, this act isn't new to us operatives when we catch a drug pusher.)
ANG BABOY NG PNP! 😡

"Sir, hindi na po bago sa'ting mga operatiba 'yung gano'n (panggagahasa) kapag may nahuhuli po tayong drug pusher, sir."

PO1 Eduardo Valencia admitted that it is normal for the police to rape relatives of those who are allegedly involved in illegal drugs. pic.twitter.com/Ekr7q7kuk6

— Roentgen #MagpaRehistroKa (@ronaldgem) October 28, 2018
Yes, ladies and gentlemen, this man just admitted that raping someone in exchange of freedom is a common practice in the Philippine National Police (PNP). Before you scream "not all police officers," do remember that the act of this one man can taint an entire government agency, especially since he implied that he may not be the only one who's done this to defenseless women and girls.
What's even more upsetting was how Valencia felt the need to use his family as leverage to prove his innocence. News flash: You don't use your wife, daughter, sister, and mother as an excuse. It shouldn't take any woman, or person, to make yourself a decent human being. What happened is already proof that he didn't think of his family or the people he was going to hurt, most especially the young victim.
The situation will also make it even more difficult for victims of sexual abuse to seek help from authorities. If one cop had the audacity to do this, how can people be so sure that other officers don't have similar bad intentions? They're supposed to keep us safe, not make us feel like we're perpetually in danger.
We hope officer Valencia stays in jail for a long period of time for what he did to that 15-year-old girl and her parents. Let this also be an example for other officers who think they can get away with their disgusting crimes.
Art by Marian Hukom
For the latest in culture, fashion, beauty, and celebrities, subscribe to our weekly newsletter here  
Follow Preen on Facebook, Instagram, Twitter, YouTube, and Viber
Related stories:
Our current justice system thinks male rape victims deserve less justice than female victims
Teaching men about consent is easier than defending accusations
Virgin Marie is a harmful portrayal of child rape accusations
Celebrity cosmetic surgeon Joel Mendez bailed out of rape arrest