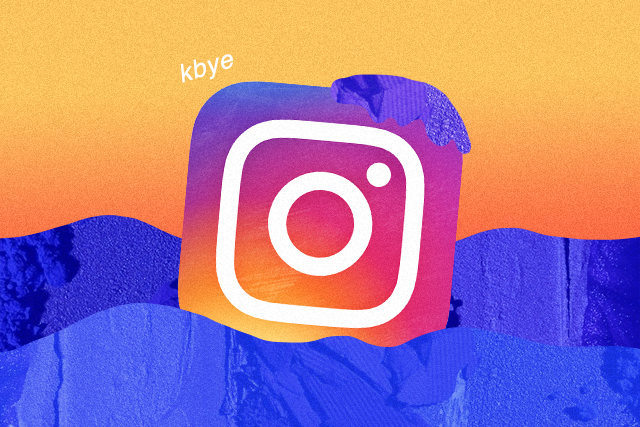 I've always believed that taking a break from social media is essential. I used to deactivate my account and go on a cleanse regularly, but I haven't done that in a few years. At some point this year, I even felt like I got addicted to posting, commenting, and refreshing pages.
Not everyone will agree, but social media sometimes makes me very anxious. I don't know how to explain it completely but it has a way of making me feel down and overthink every little thing. This happens when I scroll past posts from friends or click on their Stories. I put too much thought into what I post that obsess over filters and captions. I also found that I would also constantly check Instagram for work purposes as well so it felt like it never ended.
At one point last week, I found myself spiralling into a nervous breakdown. Right then and there I decided to deactivate my Instagram account to see if it would help. And just as I thought, it did. It's been five days and there are many things that I noticed since then.
Signs of addiction
First, I found myself subconsciously opening the app on my phone. I would be sitting at work, I'd whip out my phone and click on the IG icon without even thinking about it. That's how second nature it was for me to be on social media everyday. At one point I did start to miss it because I felt like I wasn't updated on people's lives but I found it was time to focus on my own. 
Being present
I was also in the moment more. I wasn't busy taking pictures or videos while I was out to post on Instagram Stories—I was just there enjoying. I also wasn't constantly looking down at my phone, which does wonders for your posture by the way. I don't catch myself constantly taking my phone out to check for notifications and then end up endlessly scrolling for 30 minutes.
Giving attention
I actually look people in the eye when having conversations instead of splitting my attention between them and a screen. I actually engaged instead of just nodding once in a while. Of course, it is common courtesy to do this but observe yourselves next time you talk to someone. Are you actually paying attention to what they're saying? Or are you just screening what you're hearing?
Just as I predicted, eliminating Instagram from my life for a few days has worked wonders. Although, I will be coming back. Despite its toxic effects, I do enjoy sharing photos of happy memories and being creative with it, I just need to find a good balance. I also do like that I get to see what my friends are up to when we're not together—although we should probably spend more time with each other. No, I'm not done with my cleanse just yet but I'm learning from this time without Instagram. Hopefully, when I do decide to reactivate my account, I take these lessons with me to avoid any future breakdowns. And, maybe you might want to do the same as well.
Art by Marian Hukom
For the latest in culture, fashion, beauty, and celebrities, subscribe to our weekly newsletter here  
Follow Preen on Facebook, Instagram, Twitter, YouTube, and Viber
Related stories:
Why Instagram isn't as safe as you think it is
One million liked this photo of Liza Soberano on Instagram
Instagram artists to stalk if you're looking for minimalist tattoo inspos
This Instagram puts drag queens into covers of iconic fashion covers and editorials