Here at Preen, we're fully aware that adult life doesn't always go as smoothly (and look as beautiful) as curated Instagram feeds. We all face challenges amidst all the good things. Meet Mikka Wee, a former food editor-turned-working gal in Singapore, who's about to share all the ups and downs that come with adulting and living. Welcome to Bless This Mess! 
The blogging/vlogging industry can be a tricky one to navigate. There are just so many issues and "tea-spilling" and whatnot. Being part of this industry when I was back in Manila, I'd often feel left out because it was difficult for me to blend in. Especially in events, I'd get social anxiety and feel so overwhelmed by everything that was happening around me. Having conversations online was way easier, but I was still fortunate enough to have chanced upon some (and by some, I really mean very few) people, whom I jived with and built genuine relationships with.
One of them was Camie Juan. I honestly forgot how we first met, but what I remember is that we were roommates in a Fujifilm event at Pico de Loro, and while everyone went down to get a drink, we stayed in our room and talked about a myriad of topics ranging from family to underarm hygiene. It was just so easy. I think that was way back in 2015, and now, three years later, we're both married and living in different countries.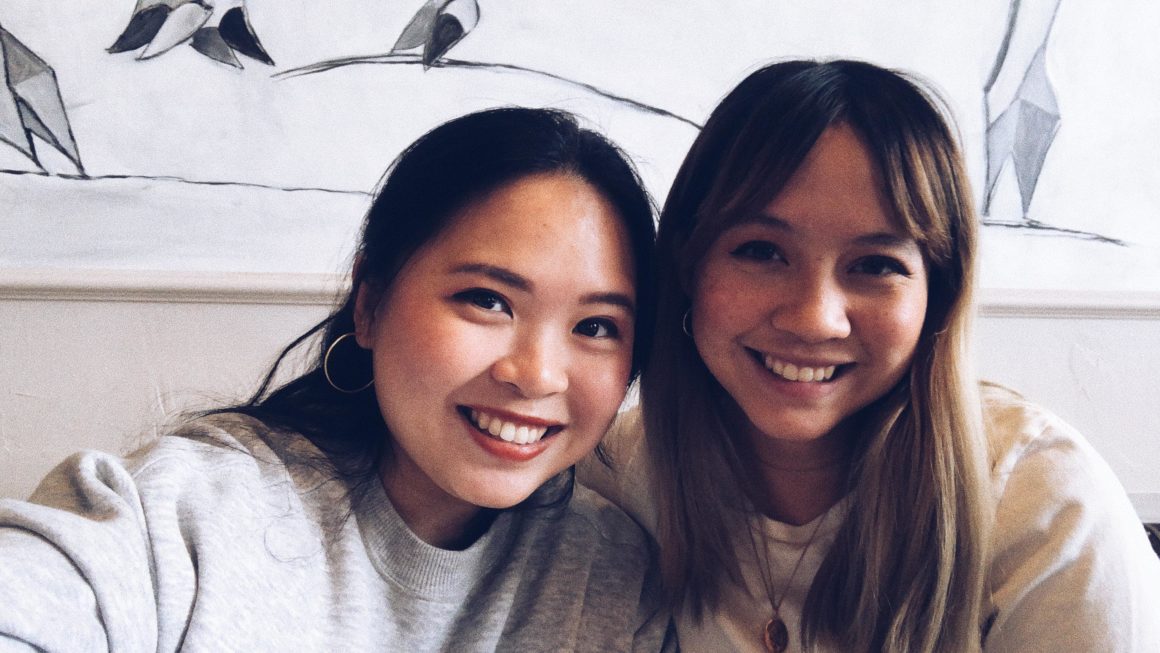 So, when I went to New York last month, we made plans to catch up over brunch, and then out of the blue, I asked if she would be game to do an interview with Preen.ph. I love writing about other people's stories and adventures, and writing about Camie's was such a pleasure. Everyone knows her as a lifestyle vlogger who seems to be living the life effortlessly in New York City—well, she is living the life, but what a lot of people don't know is her life behind the Instagram grid and the picturesque YouTube content.
Camie talks about all of that today.
On growing up
"One thing I noticed is that no one really asks about the real me. I have a lot of people who criticize me based on what they think my background is," Camie shares. "My family was never well off. I mean we were comfortable, for sure, but I grew up always exposed to the fact that my parents were having financial problems, like, it was a thing. I'm not shy about it. I mean, that's reality and I'm not the only person in the world who goes through it.
"Growing up, it just wasn't something I openly told people about, but as I became more of an online figure, I started having people judge me and saying things like, 'You're a spoiled rich kid.' They always think I have life easy and all that. I guess, most people online would rather see the Camie that is curated, and then, judge the real Camie. Some are genuine enough to ask and try to be a friend. I have followers who have become really close friends of mine because I feel they actually take the time to get to know me instead of, you know, the Camie online.
"A lot of people have preconceived notions of me, but to be fair, maybe they don't really realize that everything online is curated, and that it does come off that maybe I look like a rich kid. No one sees my behind-the-scenes or that I worked to get whatever I want and have. Firstly, people base it on the fact that I went to College of St. Benilde (CSB), so they automatically associate that with being a rich kid, but my parents had lots of trouble paying tuition and putting me through school. They would frequently borrow money from family so we could pay off some other thing first. My parents always provided all the needs, but not necessarily the wants, which is understandable because it's not like it's their job to spoil me with my wants. That's my job. Like, if I wanted a new phone I'd work for it, you know."
On defining the "hustle" and managing resources
Since we were on the topic of needs and wants, I asked Camie then, how she acquires the things she wants—or rather, how does she hustle and manage her resources? A lot of influencers tend to keep the hustling part at bay when it comes to showing their content because it's such a tedious process to document. Here's what Camie has to say about that: 
"This is actually one thing that has been very difficult for me to discern. To me, hustling means working multiple jobs to earn money to get what you want or to simply survive. But with me, because even if I grew up exposed to my parents' financial struggles, and if I didn't always have the money to get what I want, I still consider myself lucky to have been able to live a privileged and comfortable life.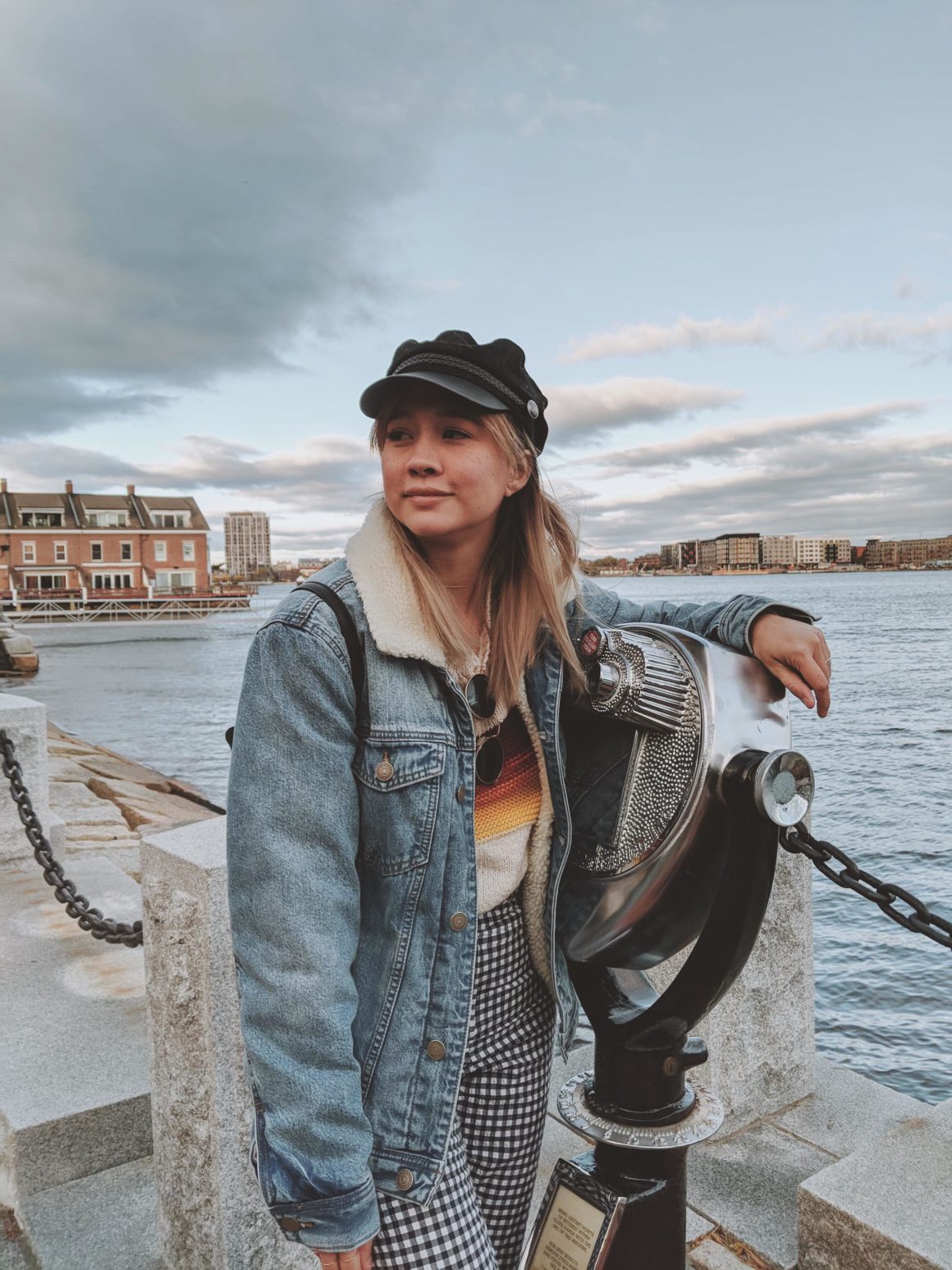 "For example, in college, I didn't have to pay for my education. When I moved to Makati, I was living rent-free in my grandpa's apartment, but I would pay for everything else like my food, my commute, and my phone and website bills. This all came from the money I earned from my blog. And when I was in school, my parents would still give me allowance—I think it was around P2,000 a month, and it was up to me on how I would portion it out for food and commute money. But even when I was already living with my grandpa, sometimes food would also come for free because if he ate, I would eat with him, too. 
"So, to me, this is why I'm not comfy using the word 'hustle' because I don't feel like I hustle in the same way other people do. 
"When I graduated, I was more or less on my own financially, but I was still living rent-free. As a content creator and as someone who had her hobby turn into a job, it's difficult for me to even call it work sometimes because it feels like play.
"It's good, but it also makes me feel like a fraud. Here's the thing—it's no secret that for most content creators, it's usually a one-person/one-woman team. I do everything on my own, from conceptualizing, to editing, to taking videos, and all that. It's all me. But at the same time, like I said, it doesn't feel like work. I've had people tell me that content creating is not easy, and I agree that it's not easy, but it doesn't feel like work. This makes it difficult for me to internalize that it's hard work because I enjoy it. 
"Right now, I'm slowly starting to really accept that maybe it is hard work. People tell me also they've tried to do what I do, and it's just so difficult. So it got me thinking that yeah, it might be difficult if it doesn't come as natural to you—just like when it comes to finding your niche. It also makes me wonder if I am accepting content creation as hard work because it's really hard? Or is it because that's what people tell me? To me it's part work, but it's also part fun."
On not fitting in and feeling like an outsider
"I feel I don't fit in a lot," Camie tells me. "You know this."
"I feel, in general, I can't relate to a lot of people. When I opened up in a recent vlog about my mental health issues, my mom told me I should go out and socialize more, and I was telling her it's just really difficult for me, especially in New York, because I've met a lot of people, and I just couldn't relate to them. With majority of people, I find it's really taxing to keep a conversation going."
Camie is an introvert, an INFP to be Myers-Briggs specific. Funnily, we share the same personality type, so it doesn't come as a surprise to me that she feels this way, because I feel the same way in events where socializing is mandatory.
"It's not to say I don't like people, because I do like people," Camie explains. "Like, a lot of them I wish could be my friend. When I meet someone I like, I wish they could be my legit friend, but for some strange reason, we just don't vibe on the same level. I feel it's going to take a lot of extra effort for me, and it makes me feel like such a loser.
"I guess this is one thing about myself that not a lot of people know. I feel like an outsider a lot of the time. I don't know if I'm just so introverted, like between me and Gab (Camie's husband), I'm the one who would rather stay home. Or when I'm with a group of people I'm not close to, I need a drink to loosen up. 
"So, yeah. I used to find it weird especially in the Philippine blogging industry—I wondered how come I don't have any friend groups. You know they're all close, and a lot of the time it would worry me because they might think I'm a snob, or that I think I'm better than everyone else. But that's really not the truth—that's why I don't go to events so much. Of course, there were times when I would have lots of fun with other influencers, and most of the time, I thank the drink for loosening me up," she laughs.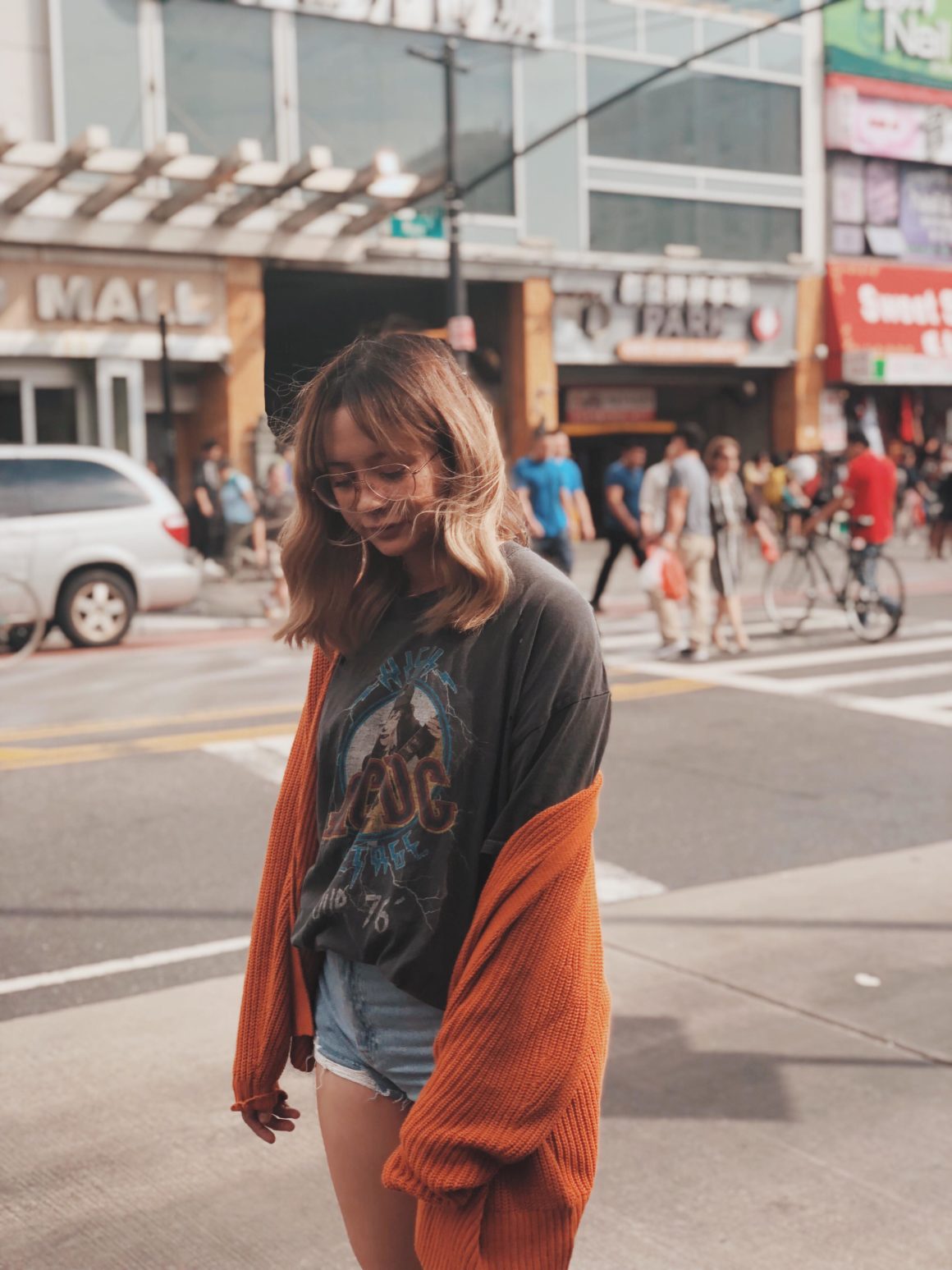 On what could have been
Lastly, I ask Camie what she would be doing if she weren't creating content. 
"Hmmm, I never saw myself in an office setup, so I never really had an answer for that, but now I think I do. I've given a thought about doing travel-related work—maybe in a travel agency, planning trips for other people. Although I feel that would suck because I'd end up thinking, 'I could be on this trip, and I'm the one planning it for you!'
"If you know Angely Dub, she is living it! She does exactly that. But then again, I was thinking I'd probably do what she's doing, but it's not like it's a typical office job, you know?"
We pause as a waiter comes and asks if we were still going to eat our pizza. I stop recording, and we indulge ourselves in a catch-up about married life, keeping our apartments clean, and who does the chores. On next week's story, Camie gives us a peek into life in New York, and what's she's learned in the big city so far.
Follow Camie on Instagram, Twitter, and YouTube. Check out her blog as well, where she chronicles her adventures and thoughts.  
Disclaimer: The views expressed here are solely those of the author in her private capacity and do not in any way represent the views of Preen.ph, or any other entity of the Inquirer Group of Companies.
Art by Marian Hukom
Photos courtesy of Camie Juan and Mikka Wee
For the latest in culture, fashion, beauty, and celebrities, subscribe to our weekly newsletter here
Follow Preen on Facebook, Instagram, Twitter, YouTube, and Viber
Related stories:
My first New York trip
Pia Wurtzbach and Andi Manzano love these snacks when they travel
Some ideas on living a creative life (despite having a day job)
From writer to writer: An interview with Isa Garcia