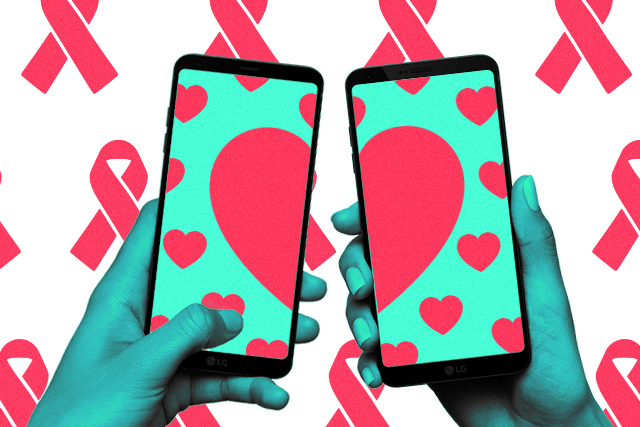 December is HIV/AIDS Awareness Month, so it's only natural that articles about prevention and fact sheets have come out since the start of the month. After all, there have been over 50,000 cases recorded in the Philippines since January 1984 to September 2018. Metro Manila has the highest number with 23,478 cases (40 percent).
As someone who's worked in the health beat three years ago, I can tell you that the common risk factors were always multiple partners and unsafe sex, and a combination of the two. During that time, though, the conversation around reproductive health awareness and sex education was still controversial. (It still is, but people seem to be more open-minded now.)
Despite the progress we've made in these few years, the recent narrative surrounding the rising HIV/AIDS rates is putting the blame solely on online dating. While it's true that meeting potential partners on these platforms may lead to casual sex, many fail to consider the lack of sex education and the fact that people aren't using protection while sleeping around.
ABS-CBN News, for example, premiered a news coverage stating that dating apps are instruments in spreading HIV. Korina Sanchez said in the report that people can easily get sex from there, partnered with eerie music to add a frightening effect. Of course, with the Philippines being a conservative Catholic country, it instantly frames social media as this evil thing that threatens one's purity, blah-blah-blah.
The blame extends to dating apps like Grindr where same-sex relations are formed. This mostly comes from the fact that men having sex with men (MSM) is one of the vulnerable sectors in the rise of HIV cases in the country.
Model and erotica artist Salome Salvi said in a thread that, based on her personal experience, people on dating apps (regardless if they're straight or gay) are more likely to "be aware of the proper precautionary measures than a prude whose only idea of protection is abstinence." She also related this narrative to the misogyny that befalls women who are sexually active.
https://twitter.com/SalomeSalvi/status/1071005493827522560
Mashable noted in 2015 that these kinds of alarmist reports and headlines shift the narrative that engaging in casual sex through dating apps will always lead to HIV and STDs. When in fact, a person's lack of knowledge and their unwillingness to use protection are what'll lead to that.
Yes, dating apps are gateways, but it's the public health bodies' responsibility to adapt and educate on the steps for citizens to have a healthier and safer sex life. Most especially for those who don't have ample access to the Internet and other informative materials. Placing fear where it shouldn't be will not help in the fight against HIV/AIDS and STDs.
Art by Marian Hukom
For the latest in culture, fashion, beauty, and celebrities, subscribe to our weekly newsletter here
Follow Preen on Facebook, Instagram, Twitter, YouTube, and Viber
Related stories:
What the passing of this HIV/AIDS policy act means for everyone
This guy thinks women can't say "no" on a dating site
Derrick Monasterio joked about HIV/AIDS and no one's laughing
What I learned after talking to people living with HIV